This post may contain affiliate links. It doesn't cost you anything extra and it keeps our lights on, our families fed, and our dogs spoiled. For all the juicy fine print, see our affiliate disclosure
There's always something new that dog stores want you to buy for your furry best friend.
It might be a new squeak toy or a collar but I mostly find new food.
It's natural to want to give your dog a diet with some variety. Still, that doesn't mean all dog food is good for them.
Everyone has to go through a period of trial and error to find out what food their dog loves the most.
At the same time, you should always know what you're buying before you put it in your dog's bowl.
Pure Balance and Blue Buffalo are some of the more well-known dog food brands in the market, so here's a comparison of some of their best sellers.
Once you read up on what makes them different, you'll get a better idea of which one is right for your pup.
Pure Balance Company Overview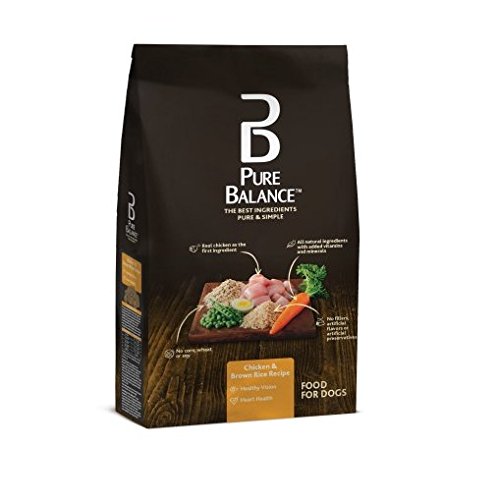 Pure Balance is a dog food company created by Walmart in 2012[1].
It's sold only in Walmart stores (and online) and was made based on customer feedback.
Consumers let Walmart know that they wanted a dog food that helped their dog's health and their wallet, so the mega-retailer listened.
Since it first hit the shelves, it's been a popular hit with Walmart's worldwide customer base, so the brand has continued to evolve its products.
The initial production only made two dry kibble flavors, but now you can find it as dry or wet food in many other flavors, including grain free options.
Best Sellers
Check out some of Pure Balance's best sellers, which have been well received by dogs of all ages and breeds:
These cover some of the most popular dog food flavors, although there are plenty more to choose from.
Blue Buffalo Company Overview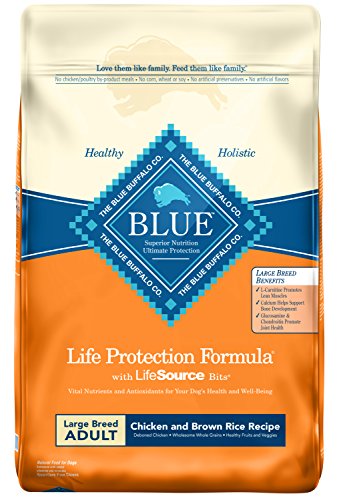 You've seen Blue Buffalo bags on pet store shelves for a while now, but do you know what inspired the dog food line?
The family-owned company began when their dog, Blue, was diagnosed with cancer[2]. They studied canine nutrition to give him the best support possible, which they now give to dogs around the world.
Every Blue Buffalo formula was created with the help of animal nutritionists so the natural dog food addressed any health need a dog could have.
They strive to make it clear to consumers exactly what goes into each blend, where the ingredients come from, and how much care goes into each batch.
Is Your Dog Driving You Nuts During the Day?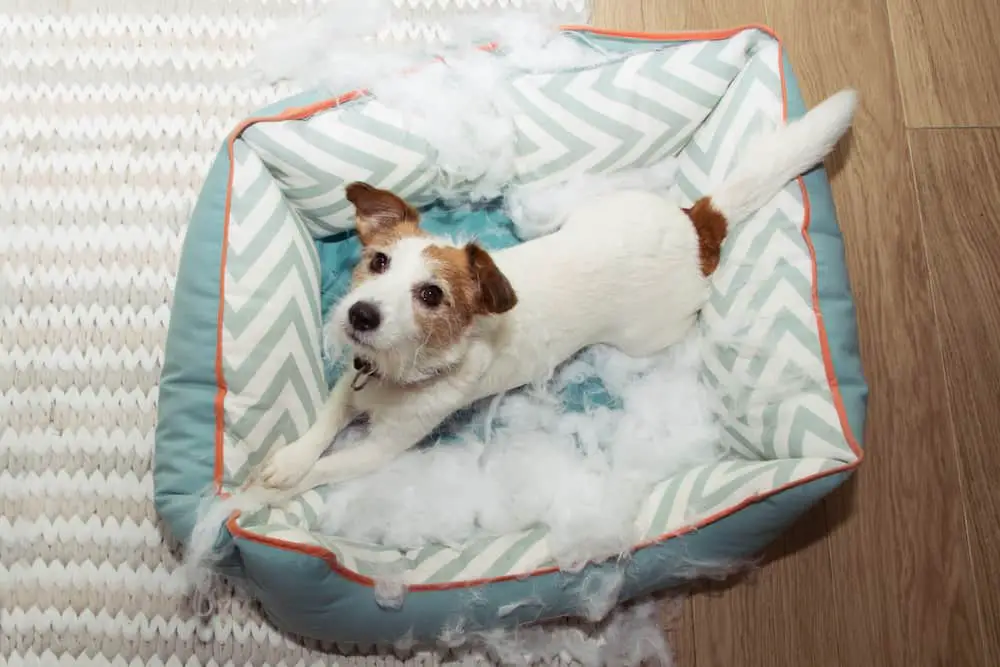 Get Our List of 11 Awesome Indoor Activities to Keep Your Dog Busy and Out of Trouble!
Best Sellers
If you want to start with one of the best selling blends, you can pick from this list:
All formulas stay away from artificial flavors and preservatives, which is why this company is a premium dog food brand.
This isn't the first time Blue Buffalo has graced this website. Check out these other head to head comparisons:
Recalls
Some dog owners used to buying kibble strictly from pet stores may feel strange about buying it at a supermarket, but Walmart makes a quality dog food product.
The company has never faced a recall on any of their blends, which shows their dedication to quality control in their production facilities and attention to their ingredients.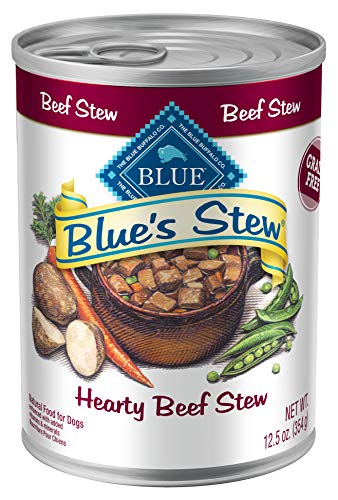 On the other hand, Blue Buffalo has been around for much longer, so they've had quite a few recalls.
In 2017, the company had three recalls, mostly related to the risk of salmonella in their canned wet food[3].
They also had recalls in 2010[4], 2015[5], and 2016[6], pertaining to their dry food and chews. The recalls pertained to high levels of Vitamin D in their adult dog food blends, salmonella in their chews, and possible mold, respectively.
Blue Buffalo most recently had a recall in 2017, where consumers were advised to throw out their canned dog food because it could contain high levels of a beef thyroid hormone that could hurt dogs if consumed in excessive amounts[7].
What's Important When Considering New Dog Food?
Every dog owner has to make the decision about what's most important concerning your dog's food.
Here are a few things to look out for while you weigh your options.
Ingredients
How important are all-natural or organic ingredients to you?
Does your dog have allergies that limit them to only a few ingredients?
It's important to read the ingredient list on every bag of dog food you consider so you know what your dog will potentially eat.
Related: What is Beef Meal? Should It Be in Your Dog's Food?
Price/Value
Just because a bag of dog food is on sale doesn't guarantee that you're getting a good deal.
Compare the weight of dog food bags and their price per unit so you get the best price for your budget.
Availability
Do you live in a rural area with only one or two stores to get dog supplies from?
Maybe you prefer to have your dog's food delivered.
The availability of a type of dog food will play into how easy it is to feed your dog, regardless of its cost or ingredients.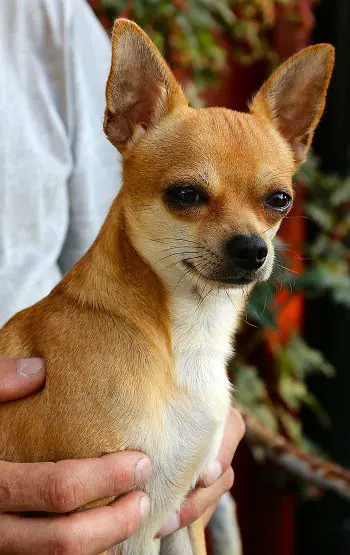 Overall Taste
Even if you find a bag of dog food that checks off every one of these boxes, your dog should still enjoy what they eat.
Give them some time to adjust to the new formula and if they're hesitant or uninterested in their food, it may not have the best taste.
Brand Reliability
Once dogs find food that's right for them, they should stick with it.
That's why it's crucial to know how reliable a brand is.
You'll be trusting them in the long run with your dog's health, so research their history before buying anything.
Comparison of Pure Balance vs Blue Buffalo
Now that you've thought about what you prefer and what's important for your dog, see how these two brands compare.
Ingredients
  Winner: Blue Buffalo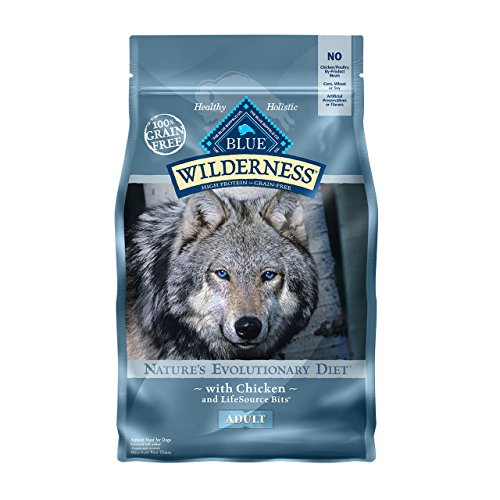 Pure Balance lists whole meat as their first ingredient and stays away from corn, wheat and soy, even in their grain-inclusive blends.
The added minerals and vitamins make this food even healthier, which is impressive considering that each formula is based in high amounts of protein.
Blue Buffalo also starts off their ingredient lists with whole meat, which means your dog is getting real food in each bite.
Their popular Life Protection formula also has antioxidants to boost your pet's digestive and immune systems.
I think both of these brands include great ingredients, but Blue Buffalo takes it the extra mile.
In addition to their all-natural food, they make their dog food separately from other products that need heat so the food retains all the nutrients and vitamins.
Price/Value
Winner: Pure Balance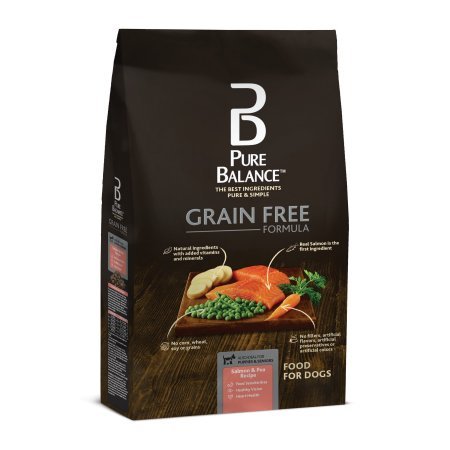 It goes to say that when you buy Blue Buffalo, you're going to pay a bit more.
They're a super-premium food brand, so they average about $1.60 per pound.
Pure Balance has Walmart's competitive pricing, so you'll find it priced at around $1.37 per pound.
Those thirty cents may not seem like much, but owners of big dogs that have to get the biggest bags know it ramps up prices fast.
Pure Balance wins the price and value category since they have budget-friendly dog food bags that contain quality kibble.
Availability
Winner: Blue Buffalo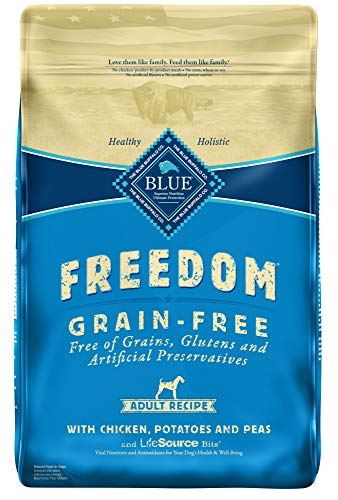 Blue Buffalo is sold at nearly every pet store you can imagine, as well as online, including both Amazon and Chewy.com.
Pure Balance is strictly a Walmart brand, although Walmart does permit sales through Amazon as well.
The winner of this category will have to be a personal call, since it all depends on where each buyer lives.
You may get Amazon Prime shipments faster and easier than Walmart, or vice versa.
It's good that they're both available in stores and online, so everyone has options.
Overall Taste
Winner: Varies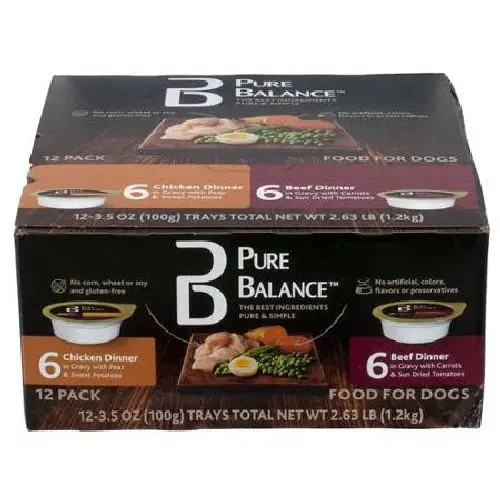 Maggie has tried Blue Buffalo in the past and liked it, so I wouldn't be opposed to her trying it again.
She'd probably like it, although both brands have similar formulas.
She's used to eating salmon-based meals, so she could like either option.
You'll have to get a formula from either or both brands and give your dog a taste test to find out what they enjoy.
Brand Reliability
Winner: Pure Balance 
Hands down, Pure Balance is the more reliable brand.
Although Blue Buffalo has more years of experience, they have had many recalls in the last decade.
It's concerning that recalls have happened repeatedly, so I'd trust Pure Balance more if I needed to switch Maggie's food.
Conclusion
When I started researching these brands, I wasn't sure Walmart dog food could compete with a giant like Blue Buffalo.
After reading everything I could, Pure Balance actually won the comparison for me. I like that they haven't had recalls, use high quality ingredients, and are more affordable.
Think through your options with both of these dog food brands and you'll figure out which one is right for you and your dog.
Resources
Still Have Questions?
Ask a Vet!