This post may contain affiliate links. It doesn't cost you anything extra and it keeps our lights on, our families fed, and our dogs spoiled. For all the juicy fine print, see our affiliate disclosure
Whether you're looking to switch up your dog's food or not, I think it's always a good idea to know what's available on the dog food market.
You never know when you might discover something that could be a healthier option for your dog.
For Maggie's sake, I like to research the companies that have the most popular dog food blends.
In today's market, that means Blue Buffalo and Fromm are major brands to be aware of.
Check out what I've learned about both brands and how they compare to each other.
You'll learn which may be better for your dog and what stands out about each company.
Fromm's Company History
Buying quality dog food is what's most important for every dog owner, which is why Fromm was started five generations ago by the Nieman family.
Still run by the family today, Fromm cooks grains and meats together during the baking process for all their dog food blends[1].
This makes their dog food a true blend of kibble rather than a mix of ingredients that are thrown in together at the end.
Best Sellers
The blending baking process means that Fromm has more room to experiment with different grains and meats.
These kitchen experiments have resulted in many different kinds of blends that ended up being best sellers[2]. Some consumer favorites are:
What may help make their food popular bestsellers is how they name them.
Instead of calling a flavor by the beef or chicken that it's made of, Fromm names their kibble like it's all on a doggy menu.
It makes the kibble and the brand much more appealing to consumers.
Blue Buffalo's Company History
Blue Buffalo's history tugs at my heartstrings.
When the founding family's dog, Blue, got sick with cancer, they decided to be more proactive with his care than just taking him for treatment.
They investigated how a dog's nutrition can help his health and came up with a kibble blend specifically to help Blue through his diagnosis[3].
Is Your Dog Driving You Nuts During the Day?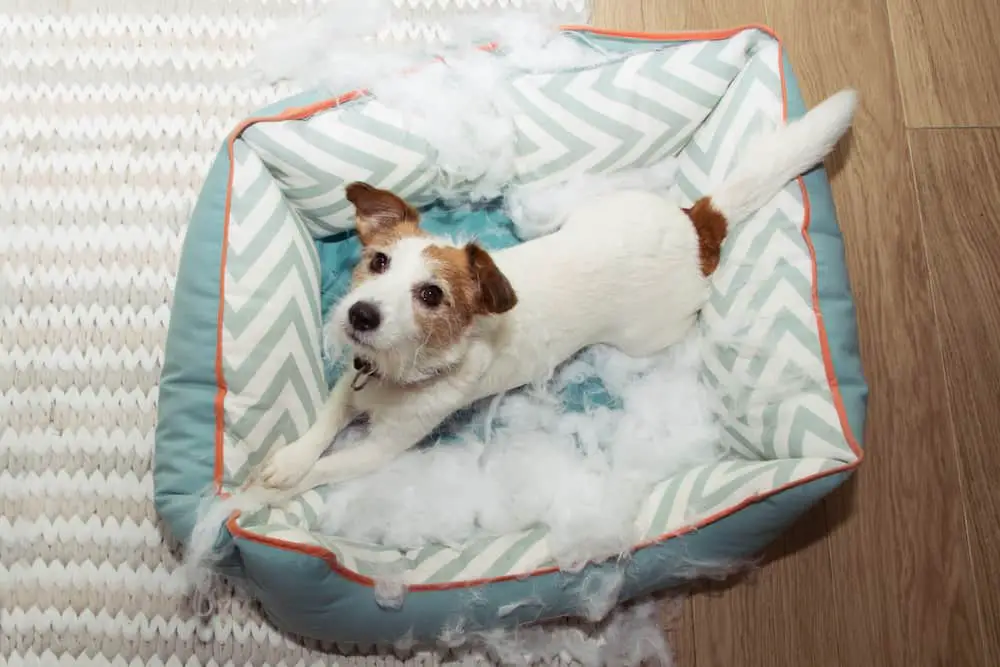 Get Our List of 11 Awesome Indoor Activities to Keep Your Dog Busy and Out of Trouble!
Today, they sell their BLUE Life Protection Formula to dog owners around the world, so all dogs have the chance to receive optimal nutrition.
Best Sellers
While they have many different kinds of dog food, their BLUE Life Protection Formula is the top selling dog food in the country[4]. That's why they've created different versions of the formula, so every dog can try it out.
Some of their best selling products include:
I love that there's a protection formula blend for dogs at all life stages, so your dog can grow up on the same kind of food and enjoy the different flavors.
You can find a more in-depth review of the Blue Buffalo brand
here
!
Recalls
As popular as these dog brands are, recalls are inevitable.
This is especially true when massive brands have so many different kinds of food being produced at the same time. Before you buy any dog food, always check to see what kind of recalls a company has had, and how many.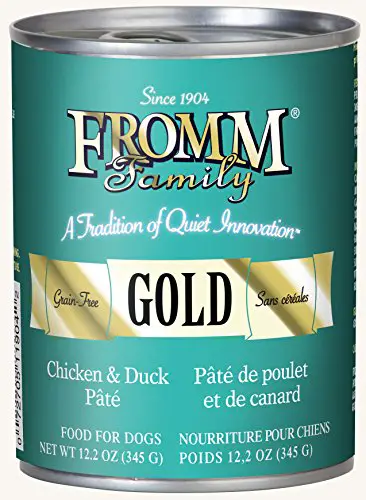 Fromm
Fromm has a relatively clean recent history.
In 2016, they issued a recall on their Gold canned foods[5]. The canned foods were found to have levels of minerals and vitamins that were so low, dogs wouldn't actually benefit.
They adjusted the food as needed and continued producing it.
Blue Buffalo
Blue Buffalo has had quite a few more recalls in the past six years.
They issued recalls for chunks of aluminum metal[6], traces of salmonella[7], high levels of vitamin D[8], and even mold being present in food[9]. In 2017, toxic levels of lead were also found in their wet dog food[10].
What's Important When Choosing a Dog Food?
Now that you know more about these two brands, here are some factors you should consider before choosing what your dog will eat.
Ingredients
Dogs with sensitivities will need their ingredients to be specific to their needs.
Owners should also look for ingredients that don't contain fillers or chemicals, which bulk up cheaper food but aren't actually good for your dog.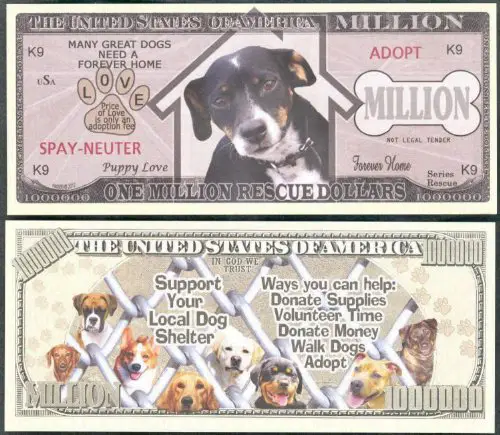 Price
Consider your long term budget for dog food.
Figure out what's best for you, given how often you'll have to restock.
Also, be aware that cheaper dog foods are the ones that will have the lower quality ingredients.
Availability
You don't want to get stuck having to buy your dog's food at a high end boutique on the other end of town for a higher price.
Make sure that whichever food you pick is available in a place that's easy to reach or can be delivered to your home.
Taste

Your dog may be the kind to go nuts on a full bowl of food, but they should still enjoy the taste of what they're eating.
Read reviews on each brand to see how other dogs are reacting to the food to gauge if your dog will like it or not.
You can also see if the new brand has a flavor similar to what they're currently eating.
Brand Reliability
Dog's can't change food easily, because their stomachs can get very upset if that happens too quickly.
They'll probably stick with their food for a while, so make sure you can rely on whichever brand you buy from for quality food in the long term.
Comparison of Fromm vs Blue Buffalo
So how do these two brands compare to each other? Read on to find out some key factors about each of their products.
Ingredients
Winner: Tie
Both companies say they use only the best ingredients, but is that true? A closer look at the ingredients list will tell.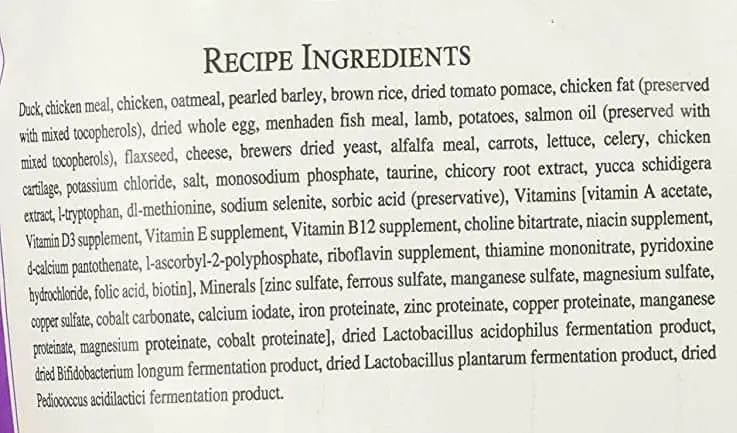 One of Fromm's best sellers (Gold Adult Small Breed) lists duck as their first ingredient, which is great.
That means that's what makes up most of the food. However, their second ingredient is "chicken meal,"[11] which is basically an all-natural filler that's created by grinding up chicken flesh and skin[12].
Blue Buffalo has almost the exact same issue.
They have many recognizable ingredients[13] in their best selling blend, but their second ingredient is "chicken meal."
Again, it's different than the traditional by-product meal filler, but it's surprising to see these quality brands not have at least a few more whole ingredients first.
Price/Value
Winner: Fromm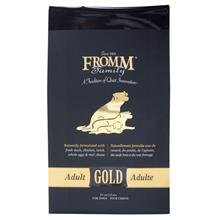 Blue Buffalo, while being a major player in the quality dog food world, adds up to about $2 per pound.
That's pretty standard, which means they're actively trying to feed dogs healthy food at prices that many owners can afford.
Fromm is even more affordable. Their bags average $1.67 per pound.
This could be the better option for dog owners on a tighter budget, while still avoiding all the traditional chemicals and fillers in other mainstream brands.
Availability
Winner: Blue Buffalo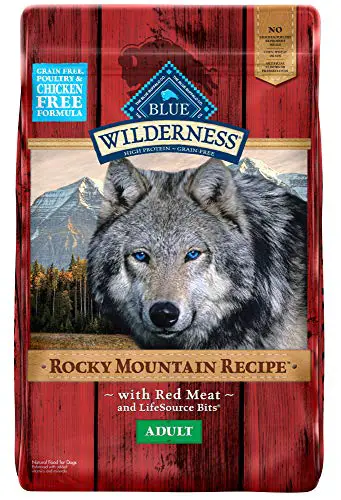 Both brands are available online, so it'll be easy to order a bag and have it shipped to your home no matter which brand you prefer.
If you'd rather pick up your dog's food in person, it'll be easier to find Blue Buffalo.
Fromm is more likely to be found at specialty pet stores, instead of the major chain brands where most dog owners shop.
Also, while you can find both Fromm and Blue Buffalo on Amazon, you can find only Blue Buffalo on Chewy.
Taste
Winner: Tie
There are many posts online that say dogs enjoy the taste of both Blue Buffalo and Fromm.
You'll have to let your dog try them out too.
Stick with the same flavor they enjoy now and try to buy the smallest bag possible at first, in case your dog doesn't enjoy the brand you get.
Brand Reliability
Winner: Fromm
Blue Buffalo has had many more recalls on their dog food than Fromm, which would make me trust Fromm more.
The longer a brand can go without a recall, the more comfortable I feel about buying their dog food.
Overall Winner
Winner: Fromm
After comparing these two brands, Fromm is the winner for me.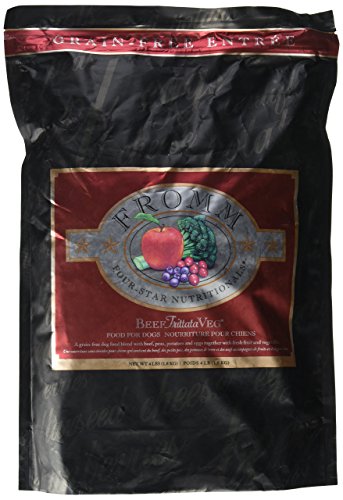 It's more budget friendly and the company rarely has recalls.
That's more important to me than going to a specialty pet store to purchase a bag in person, although depending on where you live, that could be the deciding factor for you.
Weigh the options that these brands present to figure out which one is better for your dog.
You'll be able to make a decision that you know is researched, so your dog will be eating the best food possible.
Resources