This post may contain affiliate links. It doesn't cost you anything extra and it keeps our lights on, our families fed, and our dogs spoiled. For all the juicy fine print, see our affiliate disclosure
I have always had dogs that are picky eaters; Daisy, Sophie, and Cal were by far the worst.
There were times I had multiple bags of dry dog food open, just looking for one that they would eat.
However, one thing I found that helped was finding places that offered free dog food samples.
It was far easier than lugging large bags of dog food to see if my dogs would like it.
Unfortunately, over the years, free dog food samples have become harder and harder to find.
Related: Petflow vs Chewy: Which is the Best Dog Food Delivery Service?
Companies that Offer Free Dog Food Samples
The list below includes companies that do not charge for the samples but may charge a minimal amount for shipping.
Paw Tree
Paw Tree is a pet product company that offers an array of dog and cat products.
Paw Tree specializes in providing a comprehensive wellness product line, including custom kits for specific issues such as allergies, picky eaters, and health issues.
Some of their top products include
Food
Supplements
Food Toppers
Treats
Toys
Spa Products
And when it comes to free dog food samples, Paw Tree has you covered. They offer samples for both dog food and dog food toppers.
Though the samples are free, they do request you pay $2.95 for shipping and handling.
Taste of the Wild
Taste of the Wild offers samples directly from their company, or you can check with your local pet food retailer.
Is Your Dog Driving You Nuts During the Day?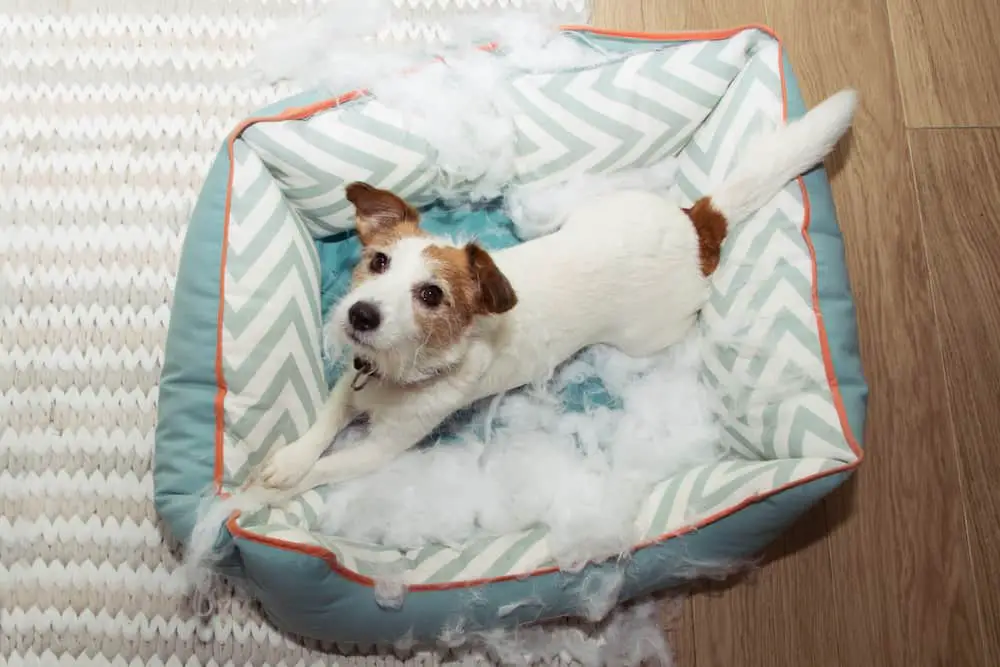 Get Our List of 11 Awesome Indoor Activities to Keep Your Dog Busy and Out of Trouble!
Taste of the Wild offers a wide range of dry dog foods, including grain-free and ancient grains.
Additionally, they have a variety of protein options to like:
For this article, I did call their 800#, and the representative I spoke to was both friendly and helpful.
She said that she could send any formula and up to three samples.
The Pet Pantry
The Pet Pantry is another company that offers an array of pet products for dogs and cats.
Unlike some pet supply companies, The Pet Pantry does not have a brand and instead offers various name brand products like Red Barn, Merrick, Yeti, Dave's, and more.
Some of the different categories of products they offer include grooming, food, treats, and toys.
And if you are looking to try a few free dog food samples, The Pet Pantry is happy to help you out.
There is no charge for those living within the free delivery zone in North Carolina.
However, for people outside of that area, it is a $7 shipping and handling fee.
To get your free sample, you need to fill out a form with your contact information, and The Pet Pantry will contact you to help you choose the best sample options.
Related: 2023's Best Dog Foods for Tear Stains
Lake Erie Pet Food Co
Lake Erie Pet Food Co makes homemade pet food which they deliver conveniently to your door.
Lake Erie makes a variety of dry dog and cat food formulas. Some of the dog food options they carry include:
Chicken and Brown Rice
Lamb and Brown Rice
Salmon and Brown Rice
Puppy Food
Grain-Free White Fish and Duck
All of Lake Erie's dog food is free from corn, wheat, gluten, and soy. Additionally of the food is GMO-free and never contains animal by-products.
Lake Erie offers up to two samples and will ship anywhere in the US for a small shipping and handling fee.
Zignature
Zignature is a US-based company with manufacturing facilities in Minnesota and South Dakota.
However, Zignature does not source all of their ingredients stateside; instead, they have searched for premium suppliers, which they found in New Zealand, Australia, France, and more.
Zignature offers a variety of grain-free and wholesome dry and canned foods, plus several treats.
If you are interested in getting a free dog food sample from Zignature, they offer four different formulas salmon, duck, guinea fowl, and pork.
You can choose up to two flavors, and they will ship within 7-14 days.
American Natural Premium
American Natural Premium dog food offers a multitude of dog food formulas.
The various recipes offer unique combinations such as:
Fresh Fish with Zucchini and Carrots
Triple Protein with Ancestral Grains
Turkey with Pumpkin
Duck with Butternut Squash
They even offer four legume-free options and two puppy formulas.
The American Natural Premium sample pack includes:
Though the sample pack is free, they do require you to pay for shipping.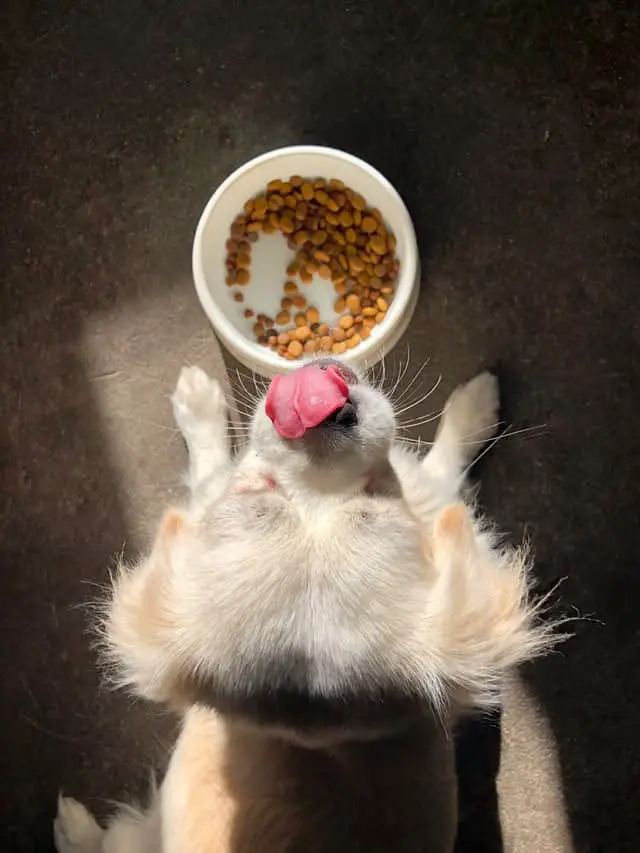 Region Specific Companies
In addition to the pet food suppliers listed above, there are few more companies that offer free dog food samples, but only if you live in a specific region.
If you live within their shipping area, these dog food companies are also worth checking out:
Companies that Sell Dog Food Samples
Though these companies do not offer free dog food samples, they do have sample packs, which is an easy and economical way for your dog to try new food.
Most of these companies offer their sample packs at a meager cost:
Brothers Dog Food – 4 Flavor sample pack for $0.99 + $5.95 shipping and handling
Rawbble – Contains 6 sample packs, including freeze-dried and dried dog food. Plus a package of pocket trainers and a $10 gift certificate for your next BixbiPet.com purchase. This pack costs $10 and includes free shipping, so it is essentially free if you use your coupon!
Conclusion
Beyond the companies listed here, many local pet stores are also an excellent resource for free dog food samples.
Some companies that do not offer free dog food samples on their website will do so through their retail partners.
Plus, many pet supply stores will host different dog food companies, which is another excellent option for learning more about their food and trying some samples.
If you take advantage of free dog food samples, my only request is to do so judiciously so that the option doesn't become obsolete.