This post may contain affiliate links. It doesn't cost you anything extra and it keeps our lights on, our families fed, and our dogs spoiled. For all the juicy fine print, see our affiliate disclosure
Yesterday I picked up another bag of prescription dog food from my vet office.
Sophie and Calvin have severe food allergies and require a hypoallergenic prescription diet.
We are currently paying $3.63 per pound of food, which gets pretty expensive for three dogs.
To make things easier, I've always just fed all the dogs the same food, but recently I've considered changing Ginger's kibble since she doesn't require a special diet.
I'm not considering putting her on "cheap" food but instead trying a food that is high quality yet less expensive.
I've not made the transition yet, as I am still in the research phase. I want to keep Ginger on a food that contains grains until more information is discovered regarding the grain-free diet's impact on heart disease.
Ginger is 7-years old, reasonably active, and maintains a healthy weight. She had surgery on her femur when she was nine months old. So, early arthritis is almost guaranteed.
The food I am looking for should include Omega-3 fatty acids, glucosamine, and chondroitin, as well as being rich in healthy lean proteins to promote healthy muscles.
Can either Blue Buffalo or Royal Canin provide the food my dog needs?
Blue Buffalo's Company History
Blue Buffalo was inspired by a dog named, you guessed it, Blue.
Blue was Bill Bishop's beloved Airedale.
Mr. Bishop's interest in dog food was prompted after Blue had been diagnosed with cancer.
Though Blue Buffalo grew into a large pet food company, it remained a family-owned business until 2018 when General Mills purchased the company.
Blue Buffalo's 3 Best Sellers:
Blue Buffalo Life Protection Formula
Blue Buffalo Wilderness High Protein
Blue Buffalo Life Protection Formula Small Breed
Royal Canin's Company History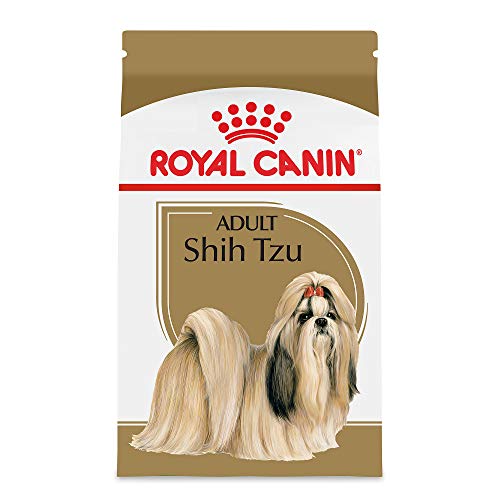 Royal Canin was established in France in 1968 by a veterinarian Jean Cathary.
During Cathary's career, he came to believe that food greatly impacted an animal's health.
The first recipe created by Cathary was called "yellow soup[1]", which was a canine formula.
Over the years, Royal Canin was purchased multiple times, continuing to grow and becoming a global brand.
As Royal Canin expanded, so did the variety of foods they offered.
In 2002 they joined the MARS team and still remain a part of that company.
Royal Canin's 3 Best Sellers:
Royal Canin Health Nutrition Small Adult Dry Dog Food
Royal Canin Size Health Nutrition Mini Puppy Dry Dog Food
Royal Canin Size Health Nutrition Medium Adult Dry Dog Food
Interested in learning more about the Royal Canin brand? Check out our other comparison against
Acana
as well as our review of their
Urinary SO dry dog food
.
Recalls
Both brands have recalled some of their dog food products, for various reasons.
Is Your Dog Driving You Nuts During the Day?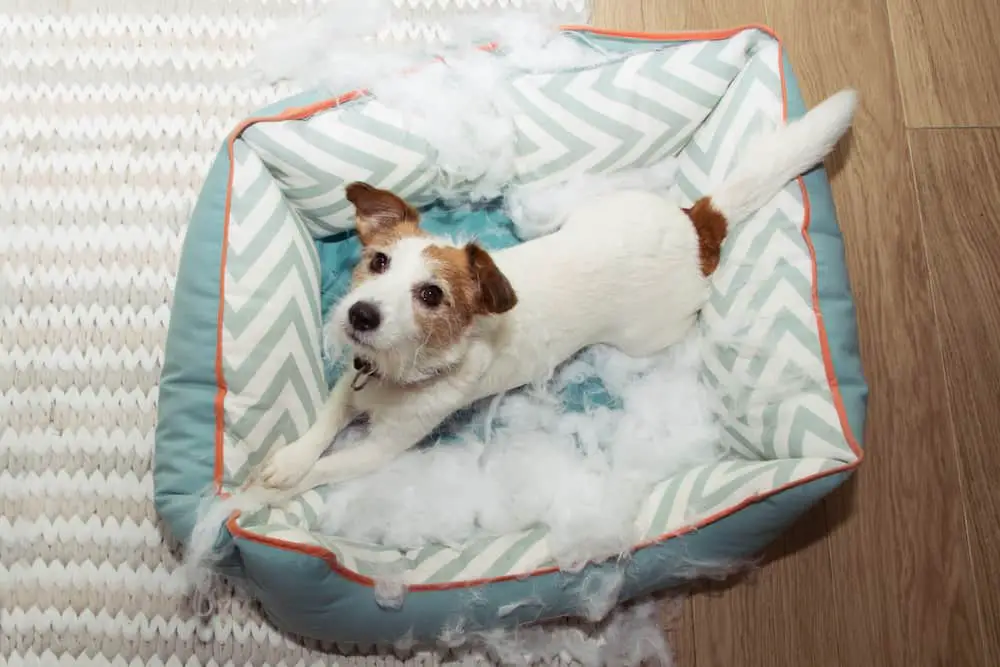 Get Our List of 11 Awesome Indoor Activities to Keep Your Dog Busy and Out of Trouble!
Royal Canin Recalls
In the last 12 years, Royal Canin had 2 recalls in 2007, both about melamine contamination.
Since 2007, Royal Canin has not had any other recalls.
Click the plus symbol for a complete list of Royal Canin's recalls.
Blue Buffalo Recalls
Blue Buffalo has had seven recalls in the last 12 years.
Click the plus symbol for a complete list of Blue Buffalo's recalls.
What's Important When Choosing a Dog Food?
Specific to your Dog
Health – GI issues such as chronic pancreatitis or irritable bowel disease, Heart or Kidney Disease, Allergies, and so on
Taste
Age
Size
Energy Level
Specific to the Dog Food
Price
Availability
Ingredients
Dog food company's reputation
Where the ingredients are sourced
Where the food is manufactured
Comparison of Blue Buffalo vs Royal Canin
Ingredients
Winner: Blue Buffalo
Blue Buffalo wins because the company offers multiple protein options.
Additionally, Blue Buffalo's recipes contain superfood ingredients like kelp, blueberries, and turmeric.
Many of Blue Buffalo recipes have also been enhanced with probiotics to improve digestive health.
Royal Canin is a chicken and grain focused food.
Though it lacks in protein variety, it does contain essential ingredients such as beet pulp, fish oil, and glucosamine.
Variety
Winner: Royal Canin
Royal Canin has both retail and veterinary food lines.
As for the retail options, there is a specific recipe for:
Specific breeds
Size
Age
Special needs like weight management, digestive sensitivities, and stress support
Each category contains several options. There are over 80 retail varieties.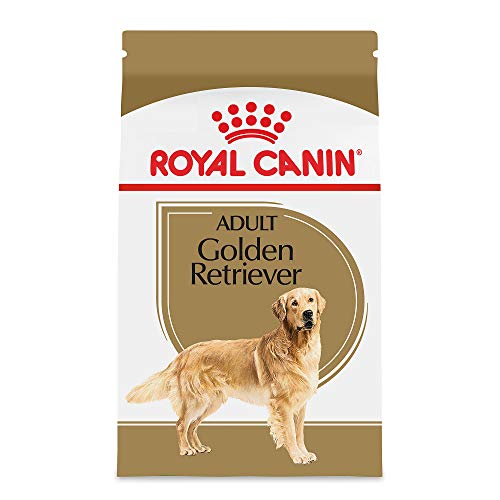 Blue Buffalo also has a wide variety of food lines, including a veterinary line:
BLUE Life Protection Formula
BLUE Freedom
BLUE Basics
BLUE Wilderness
BLUE Carnivora
BLUE Natural Veterinary Food
But Blue Buffalo lacks breed-specific varieties and some other options Royal Canin covers.
Price/Value
Winner: Blue Buffalo (Almost a Tie)
It was close, but Blue Buffalo came out on top, despite averaging $2.21/pound.
Though the per pound price is slightly higher, the superfoods added to the recipes put this one on top.
Royal Canin is a well-priced food averaging $2.09/ pound.
Royal Canin is high-quality food, but there is a lack of superfoods on the ingredient list.
Availability
Winner: Blue Buffalo
Both foods are equal when it comes to online shopping.
However, Blue Buffalo can be found at all large pet stores, pet boutique shops, large hardware stores, and grocery markets.
Royal Canin can be seen in most pet stores, both large and boutique, but it is not a brand found in non-pet retail stores.
Taste
Winner: Royal Canin
This was another close competition, but Royal Canin was the winner.
No one snubbed Blue Buffalo, but when given the option between the two, my dogs chose Royal Canin.
X-Factor
Winner: Blue Buffalo
Blue Buffalo is the clear winner.
Blue Buffalo is involved in four community programs.
Overall
Winner: Blue Buffalo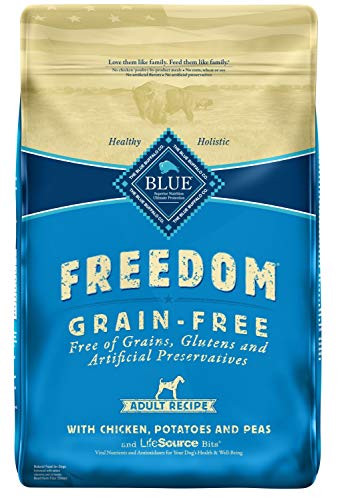 Blue Buffalo is the overall winner; it is well priced and available at far more retailers than Royal Canin.
Although Royal Canin won the variety category, Blue Buffalo still has more options than many other dog food lines.
However, there are few other situations I felt it is worth mentioning that one food would be more optimal than the other:
Breed Specific Winner: Royal Canin
Giant Breed Winner: Royal Canin
Non-Prescription Hypo-Allergenic Food Winner: Blue Buffalo
Final Thoughts
Both foods have their strengths and are commonly well received.
However, the number of recalls associated with Blue Buffalo gives me pause.
There haven't been any recalls in the last two years, but they do carry more recalls than several other companies. This is not to say they are a bad company, but it is noteworthy.
Royal Canin is a brand carried by most veterinary clinics, which makes me more comfortable with this brand.
However, the lack of a variety of proteins and the overall ingredient list makes me wonder if it is the best choice.
Rarely is protein the first ingredient on the list, which is reflected in a lower protein percentage.
At this point, neither of the foods is precisely what I am looking for, so it appears I will need to continue my search.
Resources