Best Dog Food for Less Poop: Winners
Best Low Fiber Dog Food – Zignature Catfish Limited Ingredient Diet Formula
Budget Choice – Diamond All Life Stages Cage-Free Chicken and Rice Formula
Upgrade Choice – Farmina Natural & Delicious Pumpkin, Boar, and Apple
Best Low Fiber Dog Food for Older Dogs – Purina Pro-Plan Bright Mind Chicken and Rice
Best Organic Low Residue Dog Food – Castor & Pollux Organix Grain-Free Chicken & Sweet Potatoes
If you have ever needed to find a low residue dog food, I feel your pain!
I was at my local pet supply store today, looking for low-fiber dog food.
As I perused the many aisles, I was amazed at all the varieties.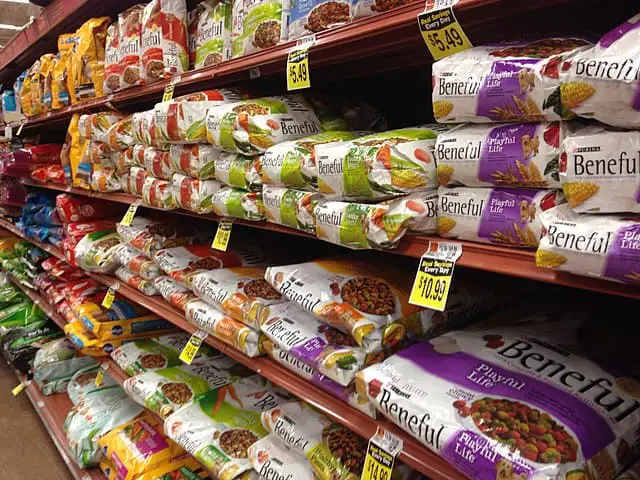 I feel like every time I go to the store; a new dog food pops up.
Thankfully, I had carved out plenty of time during my day to make this trip since choosing a new dog food is never a quick venture.
I've purchased low-fiber dog food before, but as I said, there were new varieties to check out.
Plus, I always check the ingredient labels, even on ones I am familiar with, to ensure there wasn't a recipe change.
The reason I was there was that Calvin is having issues with his Irritable Bowel Disease (IBD).
Calvin suffers from IBD and chronic pancreatitis, both of which require a diet change during flare-ups.
When Cal is having problems with his IBD, we switch him to a lower fiber diet temporarily.
The reason we don't keep Calvin on a low-fiber diet all the time is that he also has heart-disease and allergies, requiring him to be on a prescription diet that contains allergen-free traditional grains.
So as you can imagine, trying to find food that meets all of his special dietary needs can be a challenge.
The good news is that the low-residue diet helps to manage Calvin's symptoms, plus reduces the amount of poop, and with three dogs any reduction in waste is welcome.
The Best Low-Residue Dog Foods for Less Poop
After quite a lot of research and coffee, here are the dog foods that I think are best for reducing "waste". I've tried to find the best option for any situations but if I missed one, please let me know!
Best Low Fiber Dog Food
Zignature Catfish Limited Ingredient Diet Formula
Zignature foods meet the Association of American Feed Control Officials (AAFCO) nutritional requirements for providing a balanced diet.
Additionally, they clearly state where they source their ingredients and manufacture their food.
They produce their dry food in Minnesota and their canned food in South Dakota and source their ingredients from:
North America
New Zealand
France
Australia
Why it's the Best Choice
The Catfish Formula's ingredients are all sourced in North America and manufactured in the midwest.
Is Your Dog Driving You Nuts During the Day?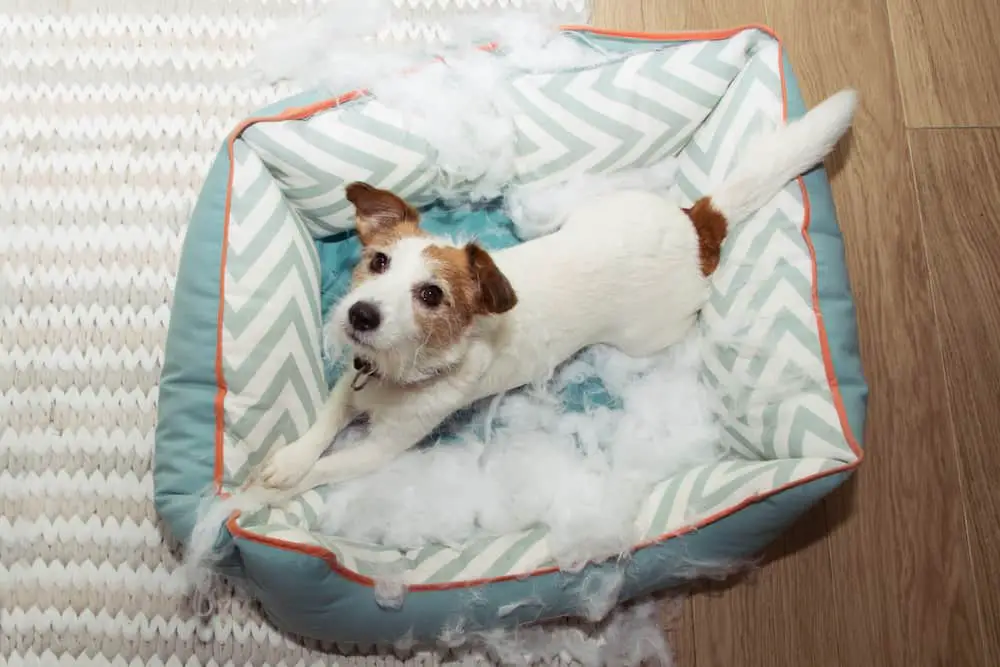 Get Our List of 11 Awesome Indoor Activities to Keep Your Dog Busy and Out of Trouble!
This formula is low in fiber and high in protein (learn more about crude protein in dog food). The guaranteed analysis reflects:
The ingredient list starts with catfish and catfish meal, which provides the protein necessary to build and maintain healthy muscles.
Also, the food contains sunflower oil rich in oleic acid, which decreases inflammation and is believed to aid in positive changes to cells associated with cancer.
Finally, the formula has been enriched with flaxseed rich in omega-3 fatty acids and carries a significant amount of lignans, another component linked to cancer prevention.
✔
What I Liked
An excellent choice for dogs with food allergies, sensitivities, or intolerances
Protein-rich
Ingredients originate from trusted sources
✘
What I Didn't Like
Price – A 27# bag averages $3.70/pound
Not a good fit for dogs with or at risk for DCM
Budget Choice
Diamond All Life Stages Cage-Free Chicken and Rice Formula
Why it's the Best Choice
Diamond is a family-owned business based in the US.
The chicken used in the All Life Stages Chicken & Rice Formula is cage-free chicken and the rice is an easily digestible carbohydrate, which provides a good source of energy.
The chicken and rice formula is an all life stage formula, suitable for dogs of any age.
The first two ingredients, like Zignature, are animal-based proteins, chicken and chicken meal, both of which are protein-rich, but also lean.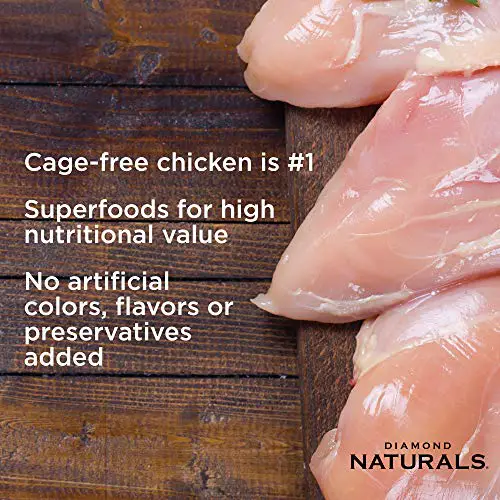 Finally, the food has been enhanced with probiotics to aid in digestive health.
This formula is low in fiber and high in protein. The guaranteed analysis reflects:
The protein level is higher than the minimum recommendation of 18% but not too high for dogs that don't require or benefit from a high protein diet.
✔
What I Liked
Contains probiotics
Price – A 40# bag averages $0.92/pound
Does not contain wheat, soy, or corn
✘
What I Didn't Like
Not suitable for dogs with specific food allergies
Upgrade Choice
Farmina Natural & Delicious Pumpkin, Boar, and Apple
Why it's the Best Choice
Farmina is an Italian based company that has a long-standing reputation for producing high-quality food.
They use premium ingredients and source their ingredients from reliable companies.
Additionally, Farmina offers a diverse variety of foods to accommodate most dog's dietary needs.
The Farmina Natural & Delicious Pumpkin, Boar, and Apple recipe's first two ingredients are boar and dehydrated boar, followed by sweet potatoes, which is a GI friendly carbohydrate.
In addition to boar, this formula also includes other proteins such as chicken, herring, and eggs.
This recipe is low in fiber and high in protein. The guaranteed analysis reflects:
✔
What I Liked
No artificial flavors, preservatives, or colors
98% of the protein is animal-based
They state the amount of each supplement, per kg, contained in the food
✘
What I Didn't Like
Price – A 15.4# bag averages $5.19/pound
Contains chicken, making it less appealing for dogs with food allergies
Best Low Fiber Dog Food for Older Dogs
Purina Pro-Plan Bright Mind Chicken and Rice
Why it's the Best Choice
Purina Pro-Plan Bright Mind, specially formulated for dogs 7+ years old, has been enhanced with botanical oils to promote good mental health.
Additionally, this recipe includes prebiotics harvested from wheat bran to aid in maintaining good digestive health.
An important thing to note about this food is that most foods marketed for senior dogs are high in fiber, so Purina Bright Mind is unique in containing less than the guaranteed analysis average of 5% fiber.
Also, the protein content is a perfect balance for seniors to maintain healthy muscle mass, but not too much to negatively impact their kidneys.
This formula is low in fiber and high in protein. The guaranteed analysis reflects:
✔
What I Liked
Price – A 30# bag averages $1.90/pound
Availability
Contains ingredients rich in glucosamine
✘
What I Didn't Like
Not the right choice for dogs with food allergies
Best Organic Low Fiber Dog Food
Castor & Pollux Organix Grain-Free Chicken & Sweet Potatoes
Why it's the Best Choice
Organix is the only fully organic dog food on the market; other foods contain organic products but are not certified organic.
This formula, though, retains the average fiber content and uses easily digestible carbohydrates and protein sources.
Additionally, it contains chondroitin and glucosamine, both of which promote good joint health.
Finally, Organix Grain-Free Chicken and Sweet Potatoes recipe is a grain-free food, so it lacks the less digestible ingredients such as corn and wheat.
This formula is low in fiber and high in protein. The guaranteed analysis reflects:
Again, this formula contains an average amount of protein, making it a natural choice for dogs who don't require high protein food.
✔
What I Liked
Compliant with the USDA organic standards
Is a good source of Omega-6 fatty acids
Excellent choice for dogs with grain allergies
✘
What I Didn't Like
Price – An 18# bag averages $4.09/pound
What Foods Make Dogs Poop More?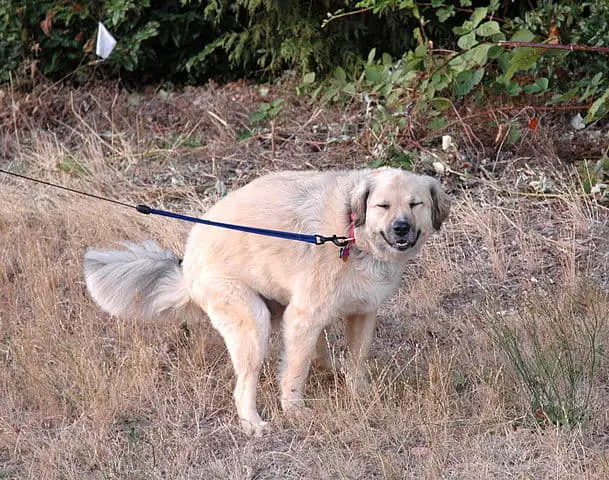 Fiber-rich foods are the most likely foods to make your dog poop more, but other less digestible foods can also contribute to your dog's output[1].
Fiber is an essential part of maintaining a healthy digestive system.
However, dogs who are more sensitive to fiber or have digestive issues will likely benefit from a reduced fiber diet.
Some of the ingredients more likely to cause your dog to poop more are:
Corn
Dried fruits
Uncooked vegetables
Foods high in fiber
Whole grains
Fatty foods
What Foods Make Dogs Poop Less?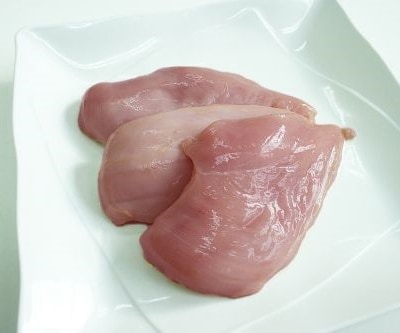 Just like the list above, some foods cause dogs to create less poop and are recommended for dogs on a low-residue diet.
Foods to include in your dog's low-residue diet:
Lean proteins
Eggs
Fish
Cooked or canned (check the sodium content) vegetables[2]
Peanut butter
White rice
Low fiber fresh fruit like bananas and watermelon
What is a Low-Residue Diet?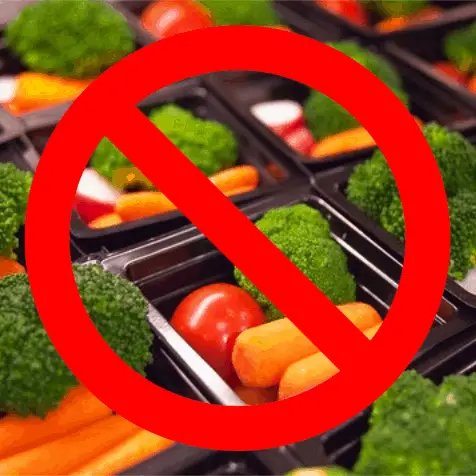 The simple answer is an easily digestible diet, limiting foods higher in fiber, such as specific grains, fruits, and vegetables.
Technically, residue refers to foods that do not properly digest, ultimately creating more poop.
Besides creating more waste, foods considered high-residue can also cause digestive discomforts such as gas and diarrhea, both of which are associated with illnesses such as pancreatitis and IBD.
So, by changing your dog's diet over to a lower residue diet, your dog's body will be able to use the food more efficiently.
Also, dogs suffering from certain GI illnesses can suffer from a lack of proper nutrition due to their bodies not being able to absorb the vitamins and nutrients needed.
What to Look for in a Dog Food to Reduce Poop
Above I have listed a handful of different low-residue foods that may aid in promoting good digestive health.
Some of the qualities I was looking for when choosing the dry dog food for the list were:
Fiber – A fiber level no higher, but preferably lower than 5%
Protein – Above minimum protein levels to high protein levels (All of the recipes above include protein as the first two ingredients on the ingredient list)
Fat – An adequate, but not high-fat level (Healthy fats are an important factor in your dog's nutrition, but too much fat can cause digestive issues)
Digestibility – Ingredient lists with lean proteins and easily digestible carbohydrates
Dry Food vs. Wet Food – Dry food is better than wet food because it contains less water and is more nutritionally dense
Quantity – You know the saying of what goes in must come out? That applies to your dog's diet!
Reasons Your Dog May Be Pooping a Lot
Though it's no one's favorite job, cleaning up after your dog is one of the best ways to keep track of their health.
When your dog's bathroom habits change, it's worth taking note of since it can be an early warning sign for health issues[3].
Some of the reasons your dog is pooping more:
Health Issues
Colitis – Inflammation in the colon that can be caused by stress, infection, or parasites
Bacterial infections such as leptospirosis
Food intolerances or sensitivities
Inflammatory bowel disease
Kidney disease
Parasites like hookworm or tapeworm
Diet
Low-quality dog food that contains an abundance of fillers
Raw diet
Change in diet
High fiber diet
Dietary indiscretions i.e., eating poop, and other various non-human approved things
Conclusion
It is difficult to say which food I would recommend since all dogs have different dietary needs.
However, the list above is a combination of foods that would work for dogs with food allergies, different life stages, and different price points.
Due to Calvin's various health issues, I went with the Zignature Catfish formula.
It meets the low-residue requirements, and it's hypo-allergenic.
Additionally, I like fish-based foods since it can positively impact skin health, which, due to his allergies, Calvin can always use extra help.
FAQs
Does Canned Dog Food Make Dogs Poop More?
Yes. Canned dog foods contain more moisture and are less nutritionally dense, which requires your dog to eat more to meet adequate nutritional levels.
Is It Normal for Dogs to Poop More with New Food?
It isn't abnormal for dogs to poop more with a food change.
Some dogs have more sensitive GI systems, which can result in increased quantities of poop or even diarrhea.
Resources