This post may contain affiliate links. It doesn't cost you anything extra and it keeps our lights on, our families fed, and our dogs spoiled. For all the juicy fine print, see our affiliate disclosure
Our pets can get through a lot of food, and it can be such a pain for pet owners to keep going back and forth from the store to restock on food for their furry friends.
However, did you know that you can actually get your pet's food delivered straight to your door?
Yes, you heard that right!
Us humans can order takeout food, and we can now do the same for our pets.
PetFlow and Chewy are two particular pet food delivery services which are widely used. But which one is better?
Keep reading to find out.
The Basics
Before comparing which of PetFlow and Chewy are better, you might be wondering exactly what the services they provide are.
Well, they both allow you to sit in the comfort of your home and choose all of your pet essentials with just a few swipes and clicks.
You no longer have to worry about missing out on grocery shopping or being unable to find your dog's main course at the stores you visit.
Being a pet owner, you can choose from various all-natural fresh ingredients, grain-free products, and human-grade meals for your pets.
With the convenience of placing orders online and having them delivered straight to your door, you can rest assured that your dog food or other pet accessories will be on time.
Most online food delivery services for pets offer auto shipping, which saves customers the hassle of placing multiple orders.
PetFlow and Chewy are two of the most well-known and reliable pet food delivery services in the market.
A side-by-side comparison will help you decide which pet or dog food delivery service works well for you.
Is Your Dog Driving You Nuts During the Day?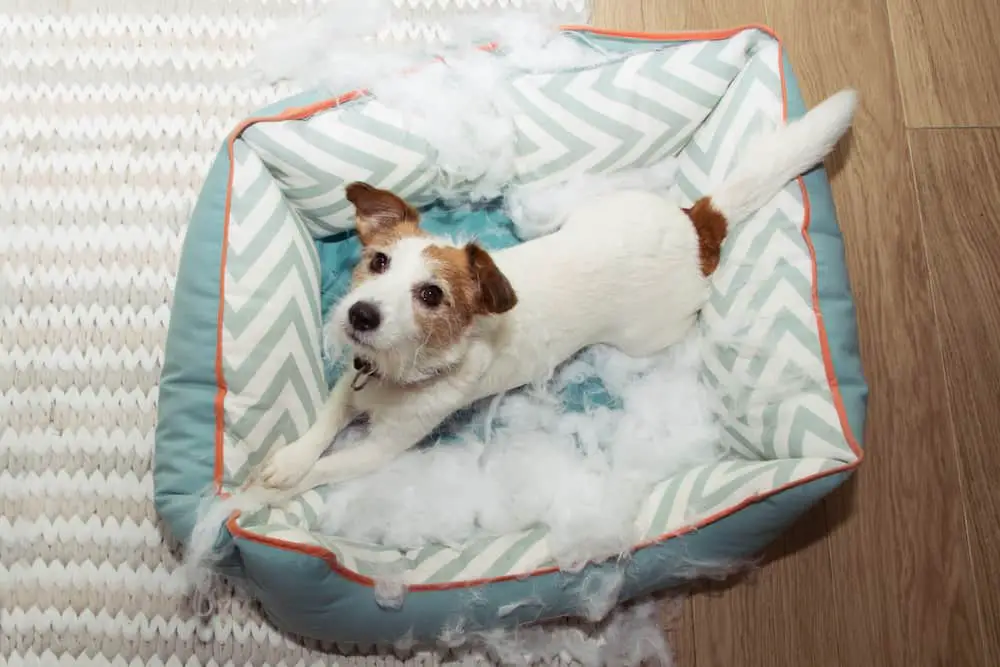 Get Our List of 11 Awesome Indoor Activities to Keep Your Dog Busy and Out of Trouble!
Now without further ado, let's get started!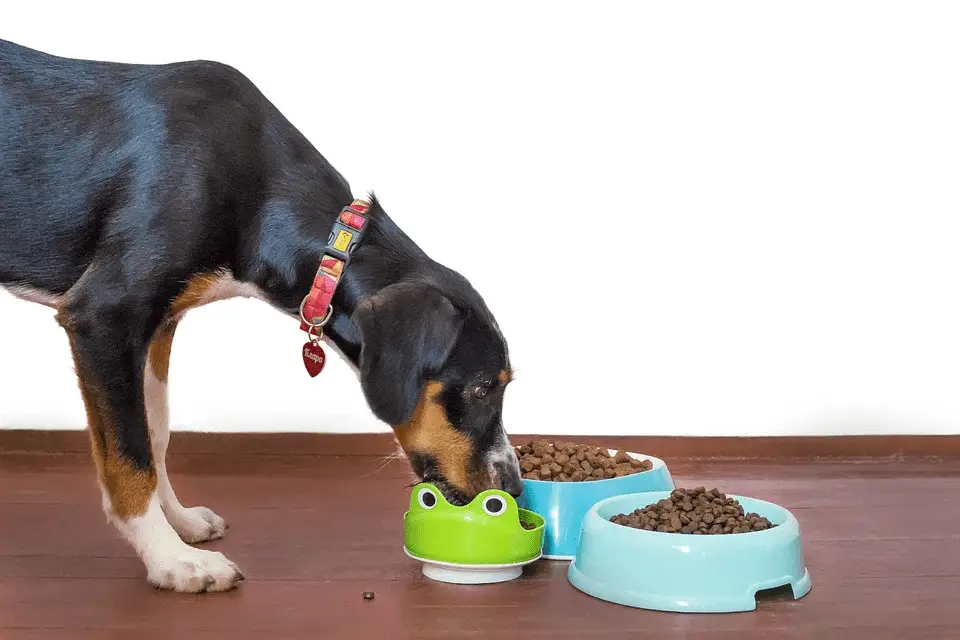 PetFlow
PetFlow provides options of cat meals, fresh dog food, pet treats, and toys for cats and dogs.
Like the majority of pet food delivery services, PetFlow has an auto-ship option that allows pet owners to schedule their deliveries from 2 to 16 weeks.
This means you can plan ahead and be relaxed knowing that you won't run out of food for your furry friend.
This brand also offers hefty discounts anywhere between 20% and 75% depending on the items you select. Your bank account will very much thank you for this!
One amazing thing that Petflow does is, for every purchase made, they donate to an animal charity by providing a bowl of food to pets in need!
This has led to them being one of the leading pet food delivery services.
The company serves a range of raw dog food, kibble recipes, prescription diet dog food, customized meals, and traditional dog food.
In terms of cost, the company has various options to choose from at an affordable price.
Thanks to a rewarding referral program, buyers and their chosen referrals earn a $10 coupon.
Although PetFlow has free shipping over $49, it does flat-charge shipping of $5.95 for all orders below $49.
PetFlow offers customer service in the form of text, email, phone, and live chat, so they are extremely easy to contact if needed.
Customers love brands that offer return policies. PetFlow lives up to this expectation by offering a 30-day return period.
However, customers should note that the products to be returned should not be:
Opened or used
Under $10
Prescription products
PetFlow Customer Rating
PetFlow has received several positive reviews regarding its customer service, auto-ship program, and delivery timing.
Loyal customers highly appreciate the prompt customer support coupled with speedy deliveries of their items.
However, there has been some negative feedback with people reporting damaged shipments of dog food and pet supplies1.
Some faced torn bags or dented cans.
A few pet owners also complained that the product within the packaging had been mishandled and, therefore, broken up into powdered form.
This affects the accuracy of measuring the amount to be added or mixed with other dog food or treats when serving to pets, and so understandably this has made some customers a little unhappy.

Chewy
Chewy has remained on top of its game for several years.
Considered as one of the best online retail stores to buy pet products, Chewy brings variety, quality, and excellent customer service.
In addition to cat and dog-related supplies, the company also has quite a few options for other animals such as birds, horses, fish, reptiles, and a few small pets.
Chewy lets customers choose from a great selection of fresh food, prescription diets, traditional kibble, and dry food. It also offers a range of pet accessories.
Although Chewy lacks some major pet food brands, it does offer other great features such as a generous 365-day return policy (yes, a whole year to return unused items!).
The type and quantity of items ordered also give customers a 5% to 10% discount with auto-ship scheduling.
While pricing varies, Chewy offers free shipping on orders above $49. Orders below this amount are charged a flat shipping rate of $4.95.
In addition, customers can easily track their orders and check status updates through an efficient online tracking system.
The customer service for Chewy has also been reported to be fantastic.
Chewy Customer Rating
Throughout its years of service, Chewy has received many wonderful reviews from its satisfied and happy customers.
The majority of customers have claimed Chewy to be a very thoughtful and customer-focused brand2.
Users of their online service admit to Chewy's great response and support on matters of quality, timeliness, and packaging.
They are generous with donations and extend support to pet owners who have lost their beloved animals due to illness or accidents.
On the other hand, there have been complaints regarding delivery timing, predominantly customers stating that their items were not delivered in the 1-3 day period as promised.
What Do These Dog Food Delivery Services Have in Common?
Both PetFlow and Chewy have been in business for quite some time.
Each of the pet food delivery services offer a variety of high-quality proteins, prescription products, and totally grain-free diets so you can pick the best food for your furry friend.
They both have a similar range of pricing, with shipping being free on orders above $49. Furthermore, the two companies both have an auto-ship program as well as package tracking options.
PetFlow and Chewy are equally known for their exceptional customer service and experience.
Verdict: PetFlow vs Chewy
There isn't really one brand that is considered superior to the other, however each brand has slightly different strengths.
Therefore, the question is more about which one suits you and your pet best.
PetFlow is an ideal brand for those who:
Stick to only cat and dog food
Appreciate timely delivery
Need a variety of pet food brands
Support charitable causes
Frequently refer friends and family
Do not heavily rely on return policies
As for Chewy, this amazing pet food delivery service is indeed worth it for the likes of customers who:
Enjoy competitive pricing
Want easy tracking updates
Rely heavily on customer support
Appreciate quality packaging
Want cheaper shipping fees
Depend on extensive return policies
Resources