This post may contain affiliate links. It doesn't cost you anything extra and it keeps our lights on, our families fed, and our dogs spoiled. For all the juicy fine print, see our affiliate disclosure
When I was growing up, I never thought too much about what our family dog was eating.
I would go with my dad to pick up new bags of dog food at our local pet store every once and a while, but that was all I knew.
I figured that dogs ate the same brand of food for most of the lives, only changing things up when they entered the different life stages on the front of the dog bags.
Bringing home my own dog has been a life changing experience.
She's gone through phases where certain types of food irritated her stomach and one even gave her an allergic reaction!
It's not uncommon for dogs to change their dietary preferences and needs as they age, which is why I study the different brands that are out there.
Check out the research I found when I compared Blue Buffalo and Purina Pro Plan.
It might change your mind about which one you should feed your dog.
Purina's Company History
Purina's history began in 1894, when William Danforth partnered with two other men to found the Robinson-Danforth Commission Company[1]. In 1902, the name was changed to Ralston Purina.
After working on their dog food blend for many years, its first major success was when it was fed to dogs on Admiral Richard E. Byrd's Antarctic expedition in 1933[2].
The dogs were able to thrive even in the harshest conditions.
Since then, Purina has become one of the biggest brands in the dog food industry.
Best Sellers
Purina has many different lines of dog foods, but these are the top three Purina Pro Plan best sellers that people come back for again and again[3]:
While Purina sells Pro Plan blends for different life stages and breed sizes, their Bright Mind and Focus blends have particularly resonated with consumers.
This isn't the first time we've compared Purina with another dog food company. How did Purina fare against
IAMS
?
Blue Buffalo's Company History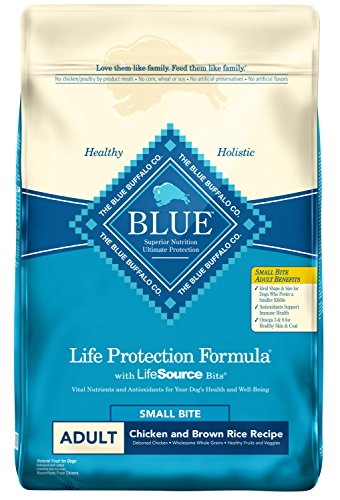 People always say they'd do anything for their dog, and the Blue Buffalo founding family did exactly that.
When their dog, Blue, went for a check up at the vet and came back with a cancer diagnosis, the family dove into studying how they could optimize his nutrition.
This led to the creation of many different homemade blends, until they ended up with the one they liked.
Their BLUE Life Protection Formula became the foundation of their Blue Buffalo company.
Is Your Dog Driving You Nuts During the Day?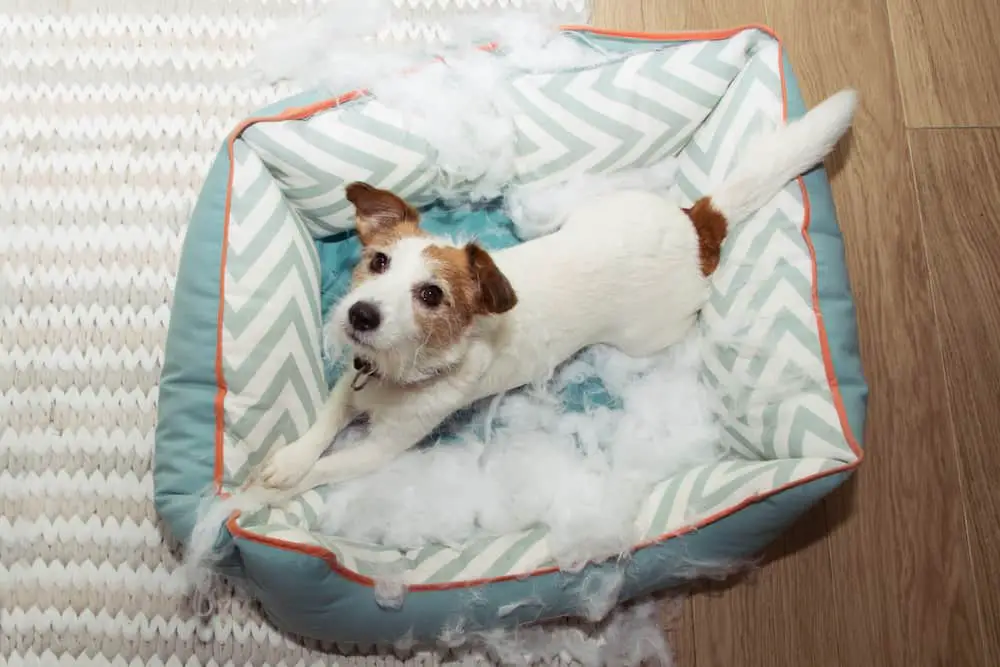 Get Our List of 11 Awesome Indoor Activities to Keep Your Dog Busy and Out of Trouble!
Now, the company makes super premium pet food with only the best ingredients they can find, always calling back to the importance of natural nutrition for dogs.
Best Sellers
Blue Buffalo continues to improve on their original Life Protection Formula, which has made it the number one dog food in the country[4].
It has many different variations, which include their best selling products[5]:
Given the Life Protection Formulas for all the life stages of a dog, these best selling products continue to meet the needs of many dog owners.

Recalls
Both of these brands have been around for many years, so they've each had a few recalls that potential consumers should be aware of.
Purina Recalls
Purina's dog food was last recalled in March of 2016, since some of the wet dog food was lacking the right mineral and vitamin levels[6].
They were also recalled in 2013 for a potential salmonella contamination[7].
Blue Buffalo Recalls
Blue Buffalo most recently faced a recall in March of 2017, since further studies revealed toxic levels of lead in some of their wet dog food[8].
Over the last six years, they've also been recalled for having high levels of vitamin D[9], dangerous levels of mold[10], the presence of salmonella[11], and chunks of aluminum metal[12] in their dog foods.
What's Important When Choosing a Dog Food?
Now that dog owners can see what food is available at pet stores and online, there's a lot to choose from.
Here's what you should consider before bringing any dog food home: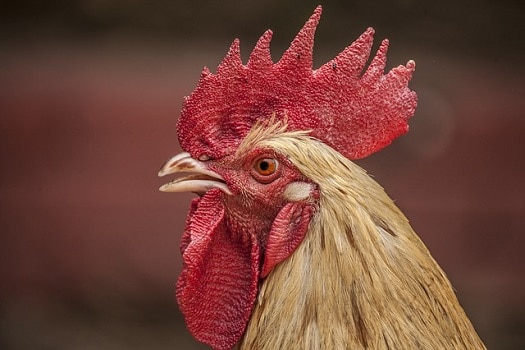 Ingredients
Does your dog have any allergies or sensitivities?
Are you concerned about them eating only fresh ingredients?
Every dog owner should look at the ingredients listed on a dog food bag to see what their dog would actually be eating if they purchased it.
Price
How much are you willing to spend for a higher quality food?
Consider what your dog food budget is and how often you'll be buying new dog food to determine what the best price is for you.
Availability
Some towns don't have many pet stores for owners to visit, and some people may not be able to get deliveries at their home.
Make sure to check where you can get the dog food you're thinking about purchasing for your dog to figure out its availability.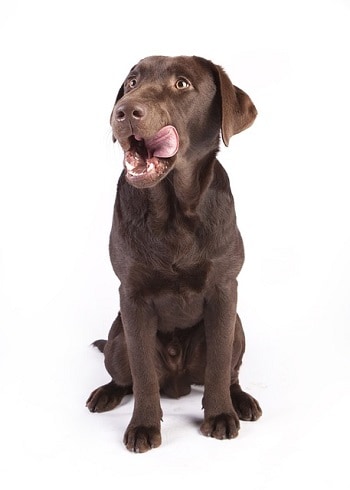 Taste
You'll want to read online about what other dogs think about the food and even give your pup a taste test before fully committing to a brand.
Dogs shouldn't have to eat food every day that they hate just because it fits a budget or is easy to find.
Brand Reliability
Once you've found the brands you like, research them.
You may find that they face frequent recalls or make some dogs sick, which won't be something you'll find out just by looking at the bag at a store.
Comparison of Purina vs Blue Buffalo
So how do these two brands stack up against each other?
Let's find out.
Ingredients
Winner: Blue Buffalo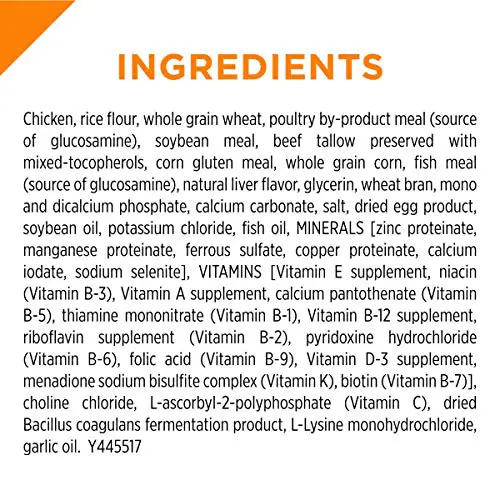 The main difference between Purina Pro Plan and Blue Buffalo dog food is the quality of ingredients.
While I like that Purina is trusted by so many dog owners, I'm not so sure about their ingredients.
On the list for their first big best seller bag, one of the first ingredients is "poultry by-product meal"[13].
I looked it up and apparently by-product meal is when they grind up cleaned parts of a chicken carcass[14], which often contains things like undeveloped eggs and bones.
That's supposed to make the food have a higher level of protein, but I would never let Maggie chew on a chicken carcass.
Why let it be in her dog food?
Blue Buffalo has many more recognizable ingredients on the list for their best-selling blend[15].
I'm not a fan of the second product being chicken meal, but that's different from by-product meal.
Chicken meal is a combination of chicken flesh and skin that isn't originally used in the food[16]. It's cooked and ground up to add more protein.
Blue Buffalo wins the ingredients round for me.
It just doesn't feel right to imagine feeding my dog powdered chicken carcasses.
Price/Value
Winner: Purina…?
Something every dog owner knows is that Blue Buffalo is expensive, but their prices are becoming much more competitive with other brands.
They average out at $50 per 25 pound bag.
On the other hand, Purina's 20 pound bags are typically around $15-20, depending on where you're looking.
That price is so low, it actually concerns me.
It makes me wonder how many fillers are actually in their food.
I'm used to paying $45-50 per bag of food for Maggie, so I'd much rather stick with Blue Buffalo's price.
It's much more than Purina, but it makes more sense to me to put my money with the food that uses fresh, whole ingredients.
Availability
Winner: Tie
These are both big brands, so they're available at most pet stores and online.
That makes it easy for people to restock their dog food even on their busiest days, so they tie in availability.
Taste
Winner: Depends
It's always really up to your dog to decide whether the dog food brand is a keeper.
If they like the taste of the food, it may be worth it to stick with the brand.
Brand Reliability
Winner: Purina
Purina has less of a history with recalls than Blue Buffalo does, so that may sway some dog owners into becoming their customers.
But both have had recalls on wet dog food, so that should be considered by any dog owners who need to get wet food for their dog.
Winner
Winner: Blue Buffalo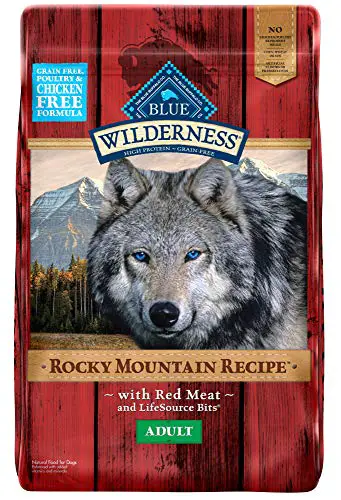 While price and availability are huge influences on which dog food brands people buy, this comparison came down to ingredients for me.
It really concerns me that Purina has by-product meal in their food and that their food is so cheap.
I don't want Maggie eating fillers every day, which is why I'd go with Blue Buffalo before I'd ever buy Purina.
Think about all these factors for yourself before deciding which brand you should buy for your dog.
Resources