This post may contain affiliate links. It doesn't cost you anything extra and it keeps our lights on, our families fed, and our dogs spoiled. For all the juicy fine print, see our affiliate disclosure
Last night over supper, I was talking with my dad, who has a Golden Retriever named Clyde, about different dog food options.
We have been feeding our dogs Hills Prescription Diet Z/D for years. It is a hypoallergenic recipe that we started buying for Sophie.
Since Clyde also has allergies, my dad has been feeding a grain-free diet, but the vet recently recommended he consider feeding a different food that contained grains. We debated the pros and cons of going with the Hill's Z/D.
Ultimately, it comes down to the fact that my dad frequently travels with Clyde and needs a food he can get anywhere, which is why Blue Buffalo was appealing to him.
My dad was concerned that if he went with a prescription food that he would have a hard time getting it when on the road.
After discussing Clyde's needs, I told my dad I would look into a couple of different options for food for Clyde and let him know what I found.
What's Important When Choosing a Dog Food?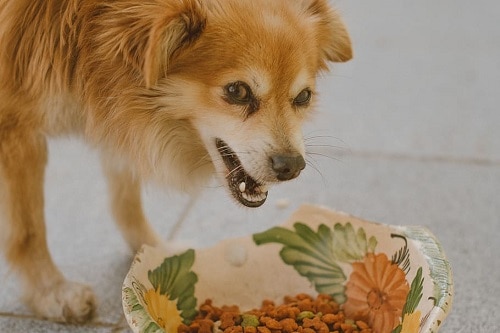 There is a multitude of important factors when choosing the right dog food for your pup.
The obvious elements are things particular to your dog's health needs.
The second group of factors is based on exterior items not related to your dog.
Your Dog's Needs
Health – GI issues such as chronic pancreatitis or irritable bowel disease, heart or kidney disease, allergies, and so on
Age
Size
Weight
Taste
Energy Level
Specific to the Dog Food
Where the ingredients are sourced
Where the food is manufactured
Ingredients
Price
Availability
The dog food company's reputation
Comparison of Blue Buffalo vs. Science Diet
Ingredients
Winner: Blue Buffalo
I compared each of their top sellers, and though the two brands are very similar, Blue Buffalo had enhanced their food with probiotics.
Though Science Diet wasn't my pick for this category, I still liked that their ingredient list contained superfoods like flaxseed, broccoli, and cranberries.
Variety
Winner: Blue Buffalo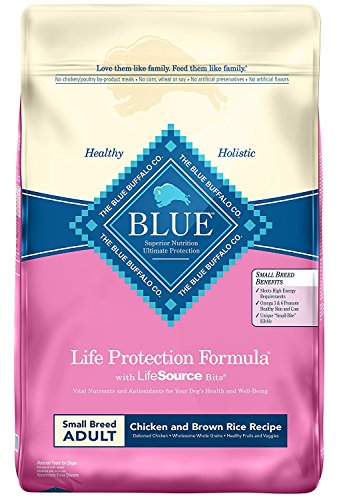 Blue Buffalo offers six different food lines and a higher number of protein options.
Each of the varieties has various recipes for specific needs such as:
The available food lines are:
BLUE Life Protection Formula
BLUE Freedom
BLUE Basics
BLUE Wilderness
BLUE Carnivora
BLUE Natural Veterinary Diet
Science Diet is one of four brands under the parent company, Hill's.
Science Diet is a health-focused retail brand of dog food that does not require a prescription.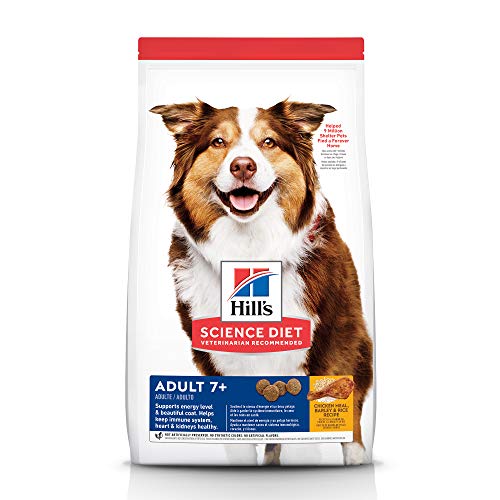 Within this line, they have a variety of options for dogs with special needs:
Sensitive Stomach and Skin
Age-Specific
Size Specific
Weight Management
Mobility
Energy Level
Price/Value
Winner: Science Diet
Hill's Science Diet averages under two dollars a pound whereas Blue Buffalo averages over two dollars a pound.
Is Your Dog Driving You Nuts During the Day?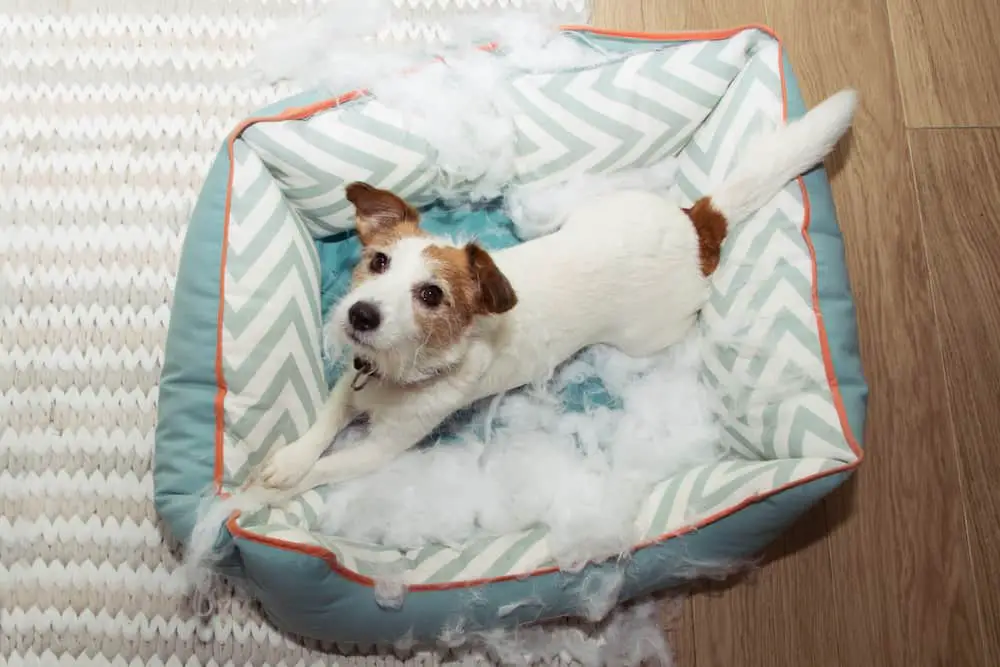 Get Our List of 11 Awesome Indoor Activities to Keep Your Dog Busy and Out of Trouble!
Because the two brands have very similar ingredients lists on their top sellers, I feel that Science Diet is the better value of the two.
Availability
Winner: Blue Buffalo
Both foods are the same as far as online and pet store availability, but Blue Buffalo is also found in hardware stores and grocery markets.
Taste
Winner: Blue Buffalo
Dogs show a preference to Blue Buffalo, though it was close.
Likely the different proteins play a roll in them winning in this category.
Science Diet is rarely snubbed; in fact, many dogs prefer this brand.
X-Factor
Winner: Blue Buffalo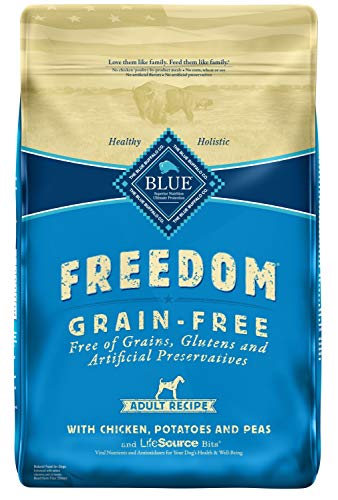 Blue Buffalo won the X Factor category due to its involvement in four different charity programs:
Science Diet is also involved in the community and has a shelter program that helps more than 800 shelters in North America[5].
Overall
Winner: Blue Buffalo
Blue Buffalo is the winner, by a landslide.
They offer a variety of food recipes that meet the needs of a multitude of dogs of any age or size.
Plus, Blue Buffalo is available at several different retailers at an affordable price.
Related: Hill's Prescription Diet C/D Dog Food Alternatives
Blue Buffalo's Company History
Blue Buffalo originally started with a dog named Blue. Blue was the beloved Airedale belonging to Bill Bishop.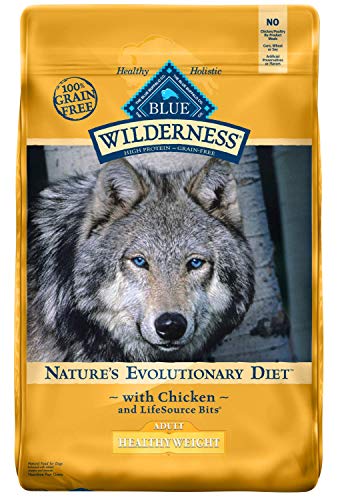 Mr. Bishop's first became interested in making dog food after Blue was diagnosed with cancer.
Blue Buffalo was a family-owned company that developed into a popular pet food company.
In 2018 the family-run business was bought by General Mills, where it continued to grow and develop new food lines.
You can read more about Blue Buffalo in our Blue Buffalo brand review!
Blue Buffalo 3 Best Sellers:
Hill's Science Diet's Company History
Science Diet is a brand produced by the Hill's corporation.
Hill's started in the 1930s, when a blind man, Morris Frank, reached out to Dr. Mark Morris. Mr. Frank had a seeing-eye dog named Buddy, who was suffering from kidney failure due to a lack of proper nutrition.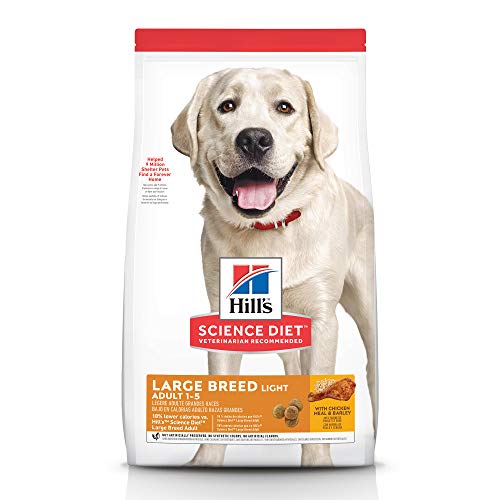 Dr. Morris and his wife Louise came up with a dog food formula that would later be known as k/d. Initially, they shipped the food in glass jars, but after they broke several times, they transitioned to cans.
In 1948 Dr. Morris teamed up with Burton Hill, a packing company in Kansas.
Mr. Hill and Mr. Morris partnered up, expanding to include a research laboratory where they later developed four more foods.
What started as a mission to help one dog evolved into a business that now produces over 50 different pet food formulas focusing on different life stages and health issues.
Finally, in 1976, the Colgate-Palmolive bought the Hill's brand and continued to grow the company.
Science Diet's 3 Best Sellers:
Recalls
Dog food recalls happen due to contamination, concerns over ingredients, and other factors.
Let's see if either Blue Buffalo or Science Diet have had to recall their dog food products.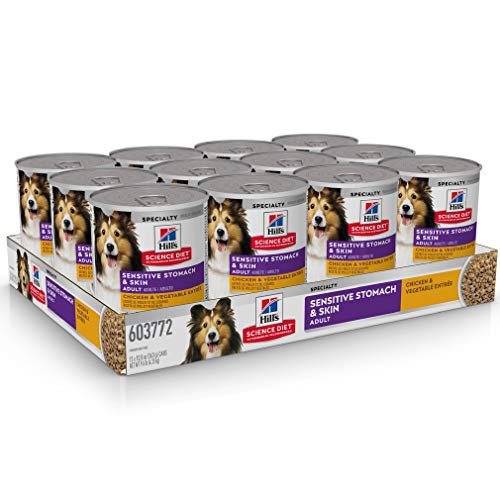 Science Diet's Recalls
In the last 12 years, Science Diet has not had any recalls impacting their dog food.
However, the Hill's corporation did have two different dog food recalls, with the largest recall in their history happening earlier this year.
Click the plus symbol for a complete list of Hill's Science Diet's recalls.
Blue Buffalo Recalls
In the last 12 years, Blue Buffalo has had seven recalls.
Click the plus symbol for a complete list of Blue Buffalo's recalls.
Final Thoughts
Both brands have their strong points and are generally well-received by our canine companions.
I like the large variety of options Blue Buffalo carries, plus their general availability.
Science Diet has a strong reputation and I still stand by their parent company's food, Hill's Z/D.
When my dogs are feeling well it's their first pick.
Resources