When you're a dog parent, it's up to you to make the smartest decisions for your dog.
As much as Maggie might enjoy sniffing her way through the food aisle at our local pet store to munch on the smelliest bag, I know that there's a lot more that goes into picking out her food.
It's always a good idea to look into new brands when you discover them.
Recently, I've found the Victor Company and Taste of the Wild.
To learn more about their products, I researched a few key factors to make the best decision regarding which one is right for my dog.
Check out what I learned and why you might prefer one brand over the other.
After you've spent a few minutes reading, you'll make an educated purchase and your dog will be better off for it.
Victor Pet Food Overview
Victor Super Premium Pet Food is a Texas-based brand that wants to help dog parents raise strong and healthy pups.
All their ingredients are fresh and feature the Victor Core blend[1], which boosts the metabolism, immune system, and your dog's digestive tract.
Every bag of dog food is made with the advice of professional trainers, breeders, and vets, so your dog's nutritional needs are met no matter what stage of life they're in.
Best Sellers
Every dog owner must choose a blend their dog enjoys the most, but these have become Victor's best sellers over the years:
Each blend offers something different, but these have proven to please many canine fans across the country.
Taste of the Wild Overview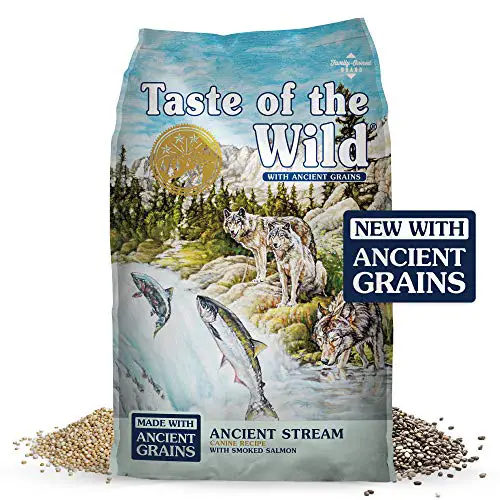 As a family-owned brand, Taste of the Wild is a company determined to match dogs with the perfect food based on their DNA.
Every blend is made with ingredients that their wolf ancestors would have eaten[2], which is part of what's made it the fastest growing pet food brands in the world.
With five US-based facilities run by its parent company, Diamond Pet, you'll find dog food made with ingredients from both local and global suppliers.
Best Sellers
There are nine flavors for owners to choose for their dogs, but these three have risen to the top as Taste of the Wild's best sellers:
All of these flavors come in both dry and wet versions, so dogs who prefer a certain texture to their food can enjoy them either way.
If you're interested in a more in-depth review of Taste of the Wild, you're in luck!
Click here
.
We've also tested Taste of the Wild against many other brands like Merrick and Nutro,
Important Features to Consider
When you're thinking about switching your dog's food to a new brand, there are a few specific features to consider before making your purchase.
Think about these following factors as you check out both of these brands.
Ingredients
What kind of ingredients should your dog eat?
They may have allergies or food sensitivities that limit their options.
You might prefer them on locally-sourced, all-natural ingredients or need a blend that's higher in protein.
Price
Some dog parents might not need a budget for the pet products they buy, but others do.
It's always smart to look at the price of a potential dog food bag and figure out if you can sustain it in the long-term.
Availability
Depending on where you live, some brands may be available in local stores.
Others might only be available through online delivery.
It's good to know how you would get the food if you started buying it, since dog owners have to restock regularly.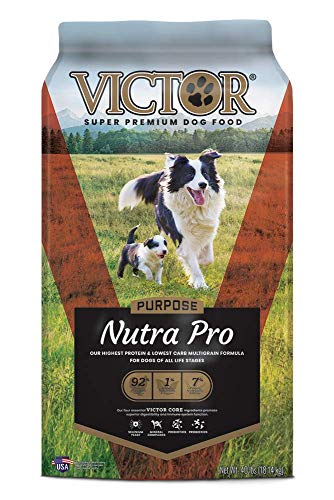 Taste
You won't know if your dog enjoys the food unless you buy it, but you can read the reviews on a dog food blend to see what other dogs think.
Some flavors may seem appealing to owners, but the smell or ingredients could be unpleasant for the dogs when it's time to eat.
Brand Reliability
It's important that a brand builds a sense of trust with its consumers, especially when they make a product your dog eats daily.
You'll want to research the history of the brand and learn about any recalls to discover if they care about the quality of their production process as much as they care about making a profit.
Comparison of Victor vs Taste of the Wild
Read on to discover how these two brands stacked up against each other when I put the most important factors to the test.
Ingredients
Winner: Victor
Along with using whole ingredients, Victor prides itself on the brand's Core formula.
That formula includes key health features like minerals, prebiotics, and probiotics[3].
Taste of the Wild is nearly the same, except they include probiotics, fatty acids, and antioxidants.
However, they do offer an ingredient glossary[4], which is an upfront way of building that importance sense of trust with its consumers.
As far as ingredients go, I'd choose Victor for Maggie. I like that the Core formula helps the immune system, metabolism, and digestive tract at the same time.
Plus, they include both prebiotics and probiotics, which help with every stage of digestion.
Price/Value
Winner: Taste of the Wild
Victor kibble bags come in 5, 15, 30, or 60 pound bags.
Overall, they average $2 per pound, which means a standard 30 pound bag would cost nearly $60.
Taste of the Wild offers slightly smaller bags in 5, 14, and 28 pound increments.
The brand averages $1.75 per pound. It's slightly more affordable, but does come in smaller amounts.
The winner will be different for everyone, according to their budget, but since Taste of the Wild is slightly higher in protein, I'd say it's worthy of its price.
Availability
Winner: Taste of the Wild
You can find Taste of the Wild in both mainstream pet supply stores and specialty stores, as well as online.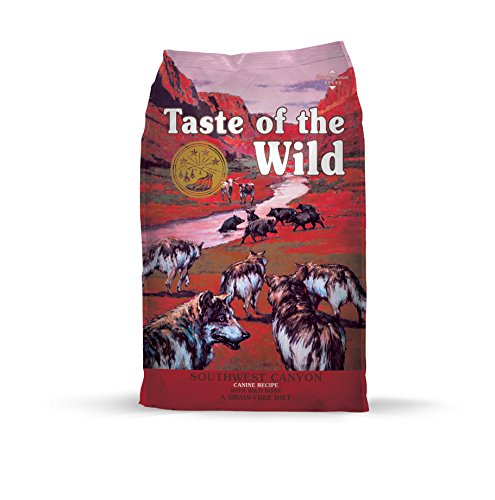 It's easy to find and the brand has a store locator[5], so you can figure out where to buy it without leaving your home.
Victor is only sold online and at specialty pet stores, as evidenced by their store locator[6].
That makes it easier to choose Taste of the Wild, if you prefer to pick up your dog food in person.
Personally, I'd say it's a toss up. I order Maggie's food online, so she could eat either of these brands.
You'll have to determine the shipping costs of getting these two brands sent to your home in order to determine which one is more easily available.
Taste
Winner: Victor
Both brands are highly reviewed online and seem like a great option for dogs, but Victor edges out with slightly more positive reviews.
Taste of the Wild hasn't pleased a few picky eaters, so dogs like Maggie would probably prefer to try Victor first.
Brand Reliability
Winner: Victor
Here's where recalls come into play.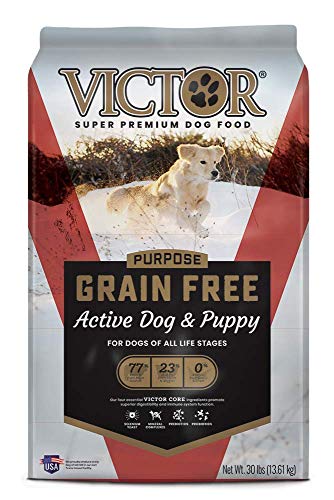 The Diamond Pet Food company has had several recalls over the recent decade, but that hasn't affected their Taste of the Wild brand much.
The only recall for Taste of the Wild happened in 2012[7], when their dry food was recalled for salmonella contamination.
It's also worth noting that a recent 2019 FDA report found sixteen dog food brands that were linked to canine heart disease. Taste of the wild was one of them[8].
Although it may be safe for short term use, long term use has been found to increase a dog's risk of developing heart disease.
On the opposite end of the spectrum, the Victor brand has never experienced a recall and has been in operation since 2007.
That's a great history with zero health concerns, which is why I'd trust Victor with Maggie's daily meals any day.
Winner
Winner: Victor
Because it won the ingredients, taste, and brand reliability factors, I'd declare Victor the winner in this brand comparison.
Ultimately, it's up to you to decide what's best for your dog.
Learn everything you can about the brands you have in mind to make an informed purchase for your pup.
Resources