This post may contain affiliate links. It doesn't cost you anything extra and it keeps our lights on, our families fed, and our dogs spoiled. For all the juicy fine print, see our affiliate disclosure
As someone who feels that dogs are the best part of life, I'm surrounded by other dog fanatics.
We all talk about our pups, dress them up, and compare parenting stories to learn from each other.
Over the years, I've heard plenty about different dog food brands. They all come with their own pros and cons, but two companies that often get brought up are Acana and Orijen.
I always want to learn more about how I can help my dog and even my friend's dogs, so I've done a little research into what these two companies have to offer that their competitors don't.
Here's what I found.
This isn't the first time we've put Orijen and Acana up against other dog foods. Take a look at our other comparisons:
Acana's Company History
Acana was started by the Weber family in the Czech Republic in the early 1990s.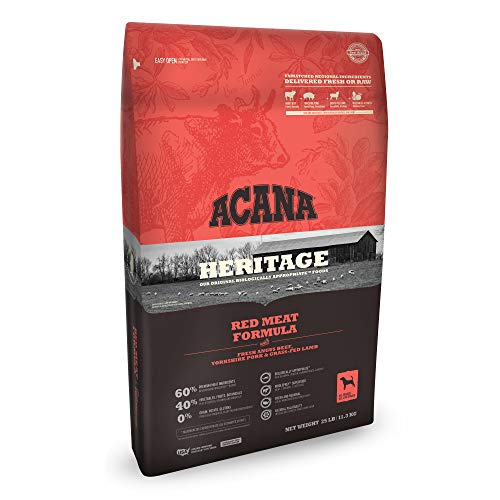 They wanted to create a food that matched a dog's evolutionary needs, specifically when it came to their protein.
As they grew, they developed a passion for finding ingredients that were sustainably grown or caught, and delivered by people they knew.
Everything had to be either fresh or raw.
Their focus on biologically accurate nutritional needs makes these their top selling products:
In 2018, they won the Pet Business Industry Recognition award for their high quality production and products.
Orijen's Company History
Orijen was owned and started by the same people who started Acana.
They operate under the Canadian brand Champion Pet Foods, which means that Orijen's history is nearly identical to that of Acana.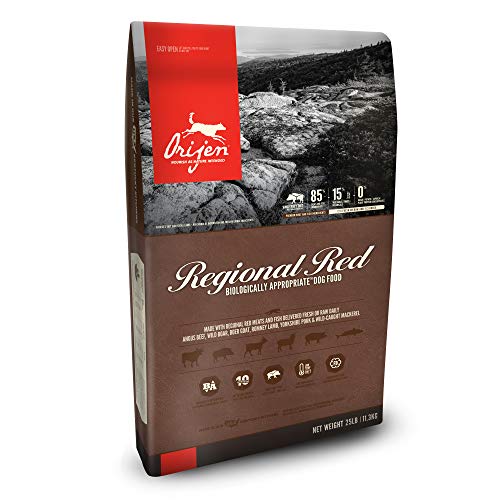 They also focus on nutrients that meet a dog's biological needs. The only difference is that they have a higher quantity of foods that feature more fresh meat and fish.
Their best selling products are:
In 2017, Orijen won the Eco Excellence Awards for their sustainable dog food ingredients and products.
Concerning Recalls
While many customers are happy with the products they buy, consumers in Florida, Minnesota, and California sued the parent company Champion Pet Food in early 2018.
They alleged that the company had violated "feed law" along with various other charges.
Specifically, the lawsuit claimed that food from Acana and Orijen had levels of cadmium, arsenic, lead, and mercury that are known to cause harm to dogs. They also claimed that there were high levels of BPA in the food.
Is Your Dog Driving You Nuts During the Day?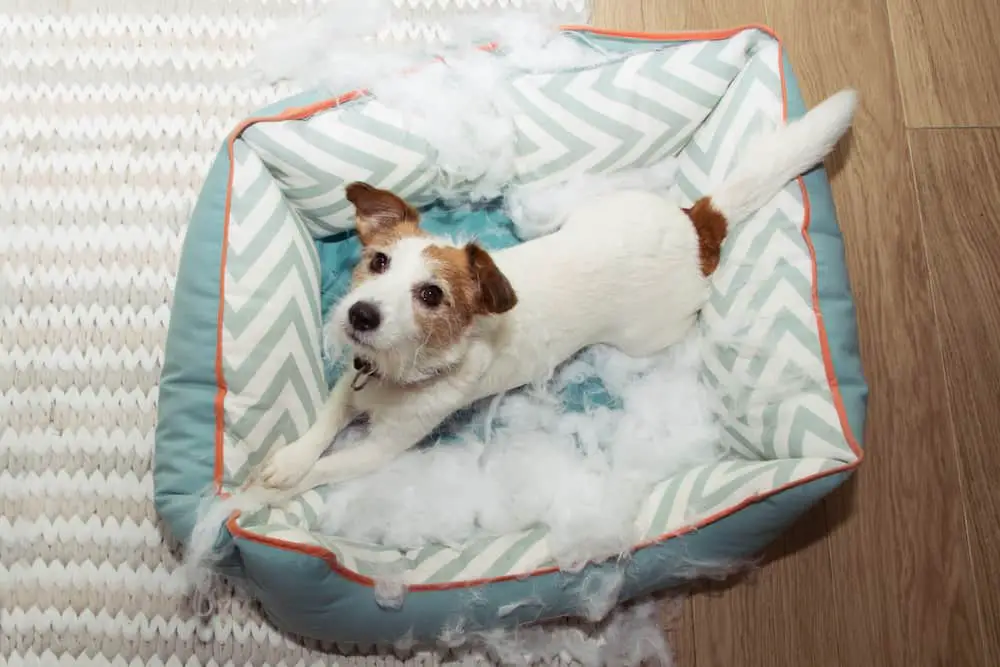 Get Our List of 11 Awesome Indoor Activities to Keep Your Dog Busy and Out of Trouble!
In February 2019, a judge ultimately dismissed the case, stating that there was a lack of evidence that there were harmful metals in the dog food.
While the consumers involved in the lawsuit argued against this ruling, the judge decided the level of metals did not exceed the limitations laid out by the Mineral Tolerance of Animals study conducted by the National Research Council in 2005.
What's Important When Choosing a Dog Food?
The most important things you can do when choosing which food to feed your dog is to give yourself time to research the food and then watch how your dog reacts to it.
Here are a few key pieces of information you can study when reading about potential dog food brands.
Ingredients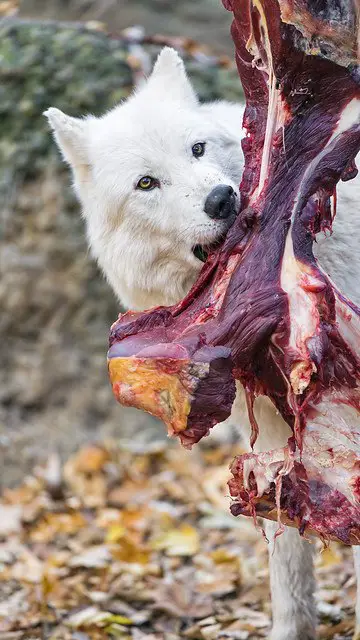 What ingredients are important for your dog to have?
That will differ depending on their breed. Goldendoodles and German Shepherds will have different dietary requirements.
Bigger breeds with thick coats will need fish oil to maintain their coat, along with their skin and joint health.
You should also make sure the ingredients that are listed first are real. If the first listed ingredient is a filler or meat substitute, then it was made to be cheap and easily produced.
Look for brands that list meats like chicken, beef, or fish first and follow up with vegetables or nutrients like fish oils.
You can also get your dog allergy tested at the vet to avoid any ingredients that may trigger those allergies.
Some common allergy triggers are beef, wheat, dairy, and even soy. An allergy test will be worth it in the long run, since your dog won't have to figure out their allergies on their own.
Price
Initially, you may feel like the price of your dog food can take a back seat.
After all, it's more important that your dog eats the best food they can get.
Remember that you'll be buying dog food often, especially if your dog is a puppy or a larger breed.
Will you be able to pay the price with your monthly budget? You'll need something sustainable for your long-term financial goals.
Availability
How do you plan to get your dog food?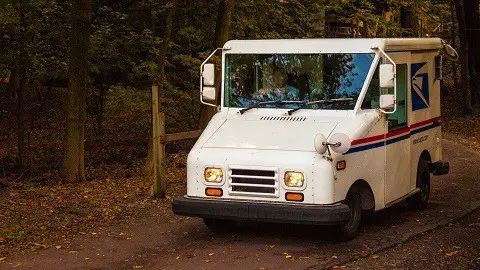 If you live in a large city, you might not mind driving a few streets down to pick up the food after work, but not everyone can do that.
See which brands are available at your local stores or even for delivery.
Having the option to pick up the food or get it delivered will be a game changer. Life is unpredictable and you never know when your schedule might change.
Taste
Read reviews and pay attention to how owners describe their dog's reaction to the food.
It may have all the needed ingredients, but that doesn't mean it'll taste good.
Ultimately, you'll only know what your dog likes if they try the food, but gauging how other dogs have reacted through reviews and comments will help you narrow down your options.
Comparison of Acana vs Orijen
Since Acana and Orijen have the same parent company and similar foods, how can you choose?
Here are how the key comparison features size up against each other.
Ingredients
Winner: Orijen
Beyond their mission to make biologically appropriate food, Acana has five rules for their products: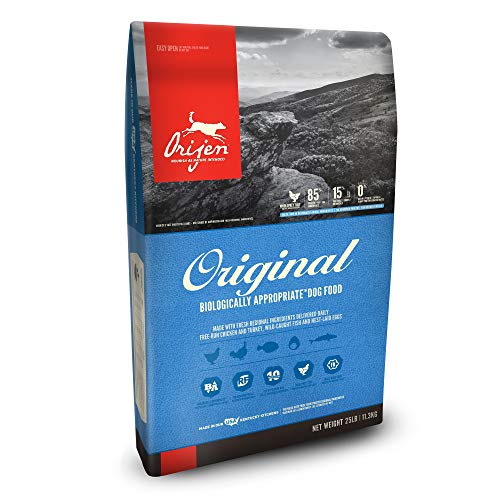 They must be protein rich and focused on meat.
The meat has to be extremely fresh.
There must be a large variety of meat for consumers to choose from.
There has to be a balance of meat, bone, organs, and cartilage that mirror what a dog would eat in the wild.
All fruit and vegetables must be fresh, too.
Acana doesn't believe in using foods like potato, rice, and tapioca, since dogs wouldn't normally be able to access these foods on their own in nature.
Orijen is made in the same way, with one key difference:
The formulas for Orijen products contain 85 to 90 percent meat and fish, while Acana only has 50 to 75 percent meat and fish ingredients.
Dog owners looking for more of a meat-based formula should browse Orijen products over Acana's.
Because Orijen has more meat based protein in its products, I would prefer this brand over Acana.
While they're both made with sustainably sourced and fresh ingredients, featuring more meat makes Orijen's products more true to their motto of a naturally found diet in the wild.
However, the highest protein content may not be suitable for overweight dogs which need to lose weight.
Price/Value
Winner: Acana
Once again, the similar ingredients in these two brands make the prices and value similar across their products.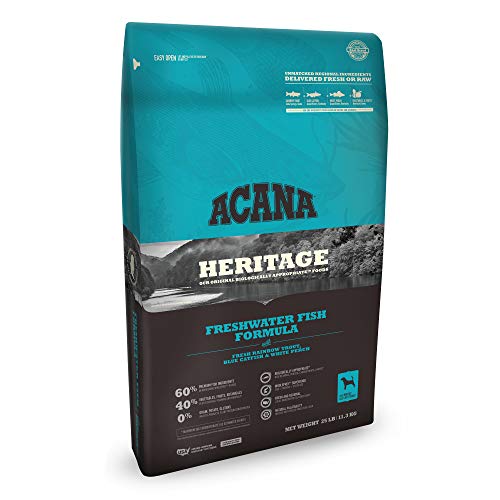 Consumers have noted though that Orijen typically costs more than Acana, because of its more costly meat ingredients.
If you're looking for a brand that's budget friendly, Acana will be the one you want to look at.
Prices will fluctuate across stores and websites, but because it will typically cost less than Orijen's products.
Availability
Winner: Orijen
These two brands are sold at chain pet stores like Petco and specialty locations like groomers, training, or veterinary offices.
Both websites have location maps where you can enter your address and find the nearest store that sells the brand you'd prefer.
They're also available to order online, which makes it hard to pick a winner.
This one will have to be left up to personal choice. See which brand is more available near you or through a website you prefer.
Our favorite pet-food website is Chewy.com. You can find Orijen there but not Acana, so the edge goes to Orijen.
Taste
Winner: Orijen
The taste for either of these brands will differ depending on your dog.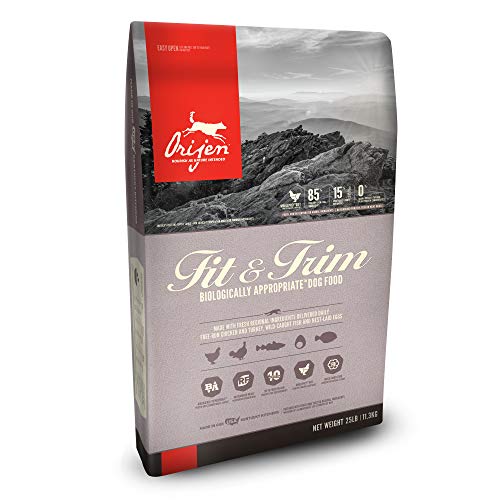 More people say their dogs love the taste of Orijen.
There must be something about having a higher meat content that changes the flavor into something dogs can recognize and enjoy.
Giving Orijen a try first may seem like the best way to go when it comes to taste.
Look through the types of food they have and see if any match ingredients that your dog is most used to, like chicken or beef.
X Factor
Winner: Both
What every dog owner should stop to think about is what the company is doing that may be the next brand of dog food they trust.
Champion Pet Foods is winning awards left and right, so they're clearly onto something good.
Along with being voted Best Brand by the national American Choice Awards, they've won 18 other awards.
All of these major wins celebrate their formulas, innovation, and diligent staff. Because Champion Pet Foods produces both Acana and Orijen, this X factor works in favor for both brands.
Overall
Winner: Orijen
Orijen scores higher in both taste and ingredients, so you should check out that winning brand first to see what they have to offer.
While it is the more expensive brand of the two, it's priced higher for a reason—it has a higher quality.
Conclusion
Personally, I'm going to keep Orijen in the back of my mind the next time Maggie needs a change in food. I trust their stellar reputation and their mission statement.
If it gets too pricey, I'll just get a comparable Acana product when my budget gets tight.
Still Have Questions?
Ask a Vet!