This post may contain affiliate links. It doesn't cost you anything extra and it keeps our lights on, our families fed, and our dogs spoiled. For all the juicy fine print, see our affiliate disclosure
When it comes to my dog, I don't think there will ever be a point where I feel like I've learned everything I can to help her.
As her advocate, I feel responsible to know as much as possible about what's going on with her life.
Her diet is a major part of her routine, so I like to keep up on all the options that are at her disposal. Especially when it comes to food brands.
Acana and Royal Canin are two of the most popular dog food brands, but I've never bought them myself.
I did some research to find out what people love about these foods and if they could be a good fit for Maggie.
Here's everything I learned.
Acana's Company History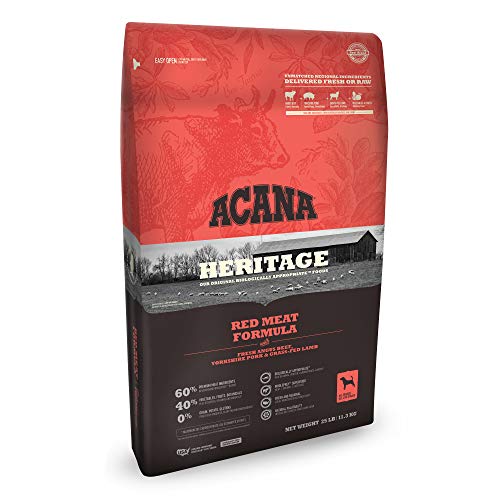 Acana was started by a family who wanted to make great dog food while also supporting the local economy.
In order to do this, they created a mission statement with two goals[1]:
They would only ever make food biologically appropriate for dogs.
Their ingredients would only ever be regionally sourced.
I love the idea of fine tuning dog food to match what dogs would eat if they were out in the wild.
They're still programmed for that kind of food, even if you've got a dog like mine who is a proud couch potato.
Acana focuses on providing this by mixing proteins in every bag or can of food[2], so dogs get the best nutrition possible without breaking the bank.
Best Sellers
Like any other major dog food brand, Acana has a variety of foods for consumers to choose from, but they still have a few best sellers:
Each food blend is named for the region where your dog would find the ingredients if they were out in the wild, which I think is pretty cool.
Royal Canin's Company History
Royal Canin's first nutritional dog food blend was born in 1968, based on the belief that if a dog ate the right food, it would transform their entire health[3].
By 1974, they sold dog food internationally, and they've been trusted by dog owners and breeders ever since.
Best Sellers
In order to claim their own space in the kibble world, Royal Canin separates their food blends by age and breed.
You can get food specifically tailored to your dog's genetic makeup according to their breed, but they have a few best sellers that work with general dogs:
I like that there are so many foods to choose from, and that you can get food according to your dog's breed.
That's something I haven't seen before, so it definitely rivals Acana's regional ingredient approach.
Is Your Dog Driving You Nuts During the Day?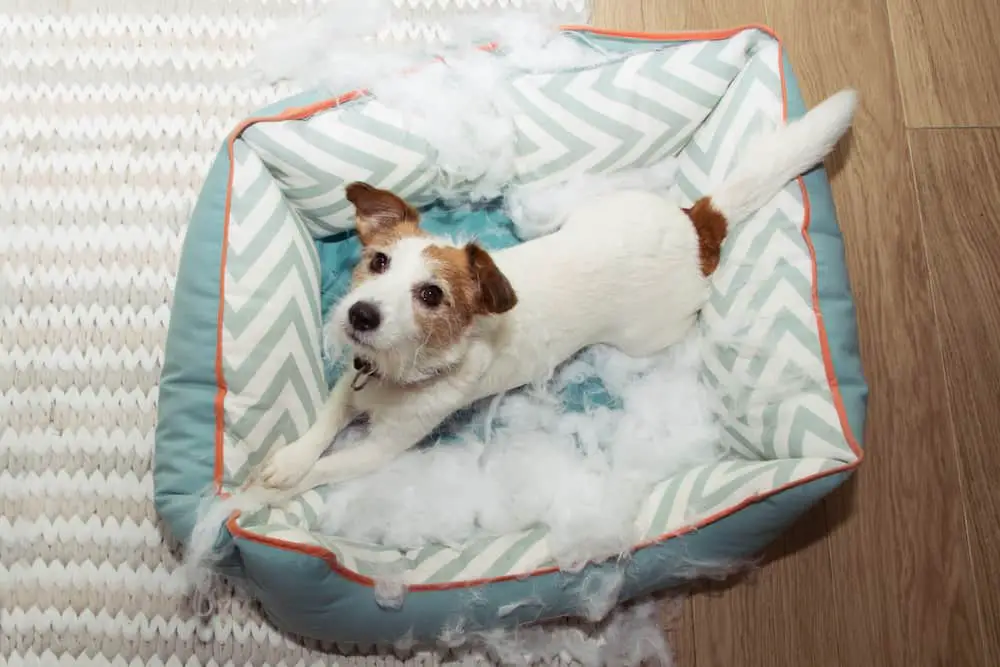 Get Our List of 11 Awesome Indoor Activities to Keep Your Dog Busy and Out of Trouble!
Recalls
With their attention to detail when it comes to their ingredients, it seems like Acana has tapped into a healthy business model.
They've never had any recalls[4], so it's safe to bet that their food will be consistently good for your dog.
Their only issue is that they had a class-action lawsuit filed against them in 2018, but it ended up being dismissed because the judge found that the data at hand regarding toxins was misinterpreted[5].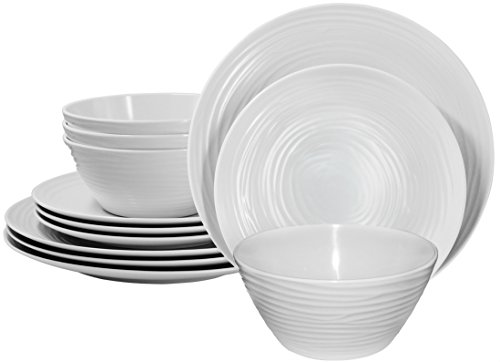 The food had always been safe for dogs to eat.
On the other hand, Royal Canin has had three recalls[6] — one in 2006 and two in 2007.
The first recall in 2006 was caused by too much Vitamin D3 in special diet foods.
The two 2007 recalls were both caused by melamine being in many variations of their dog and cat food.
Melamine is a chemical that's commonly used to make dishware[7], but when it's put in acidic solutions, like stomach acid, it's easily absorbed and turns toxic[8].
Having two recalls for the same reason does make me pause and wonder how Royal Canin let that happen.
Although it's been twelve years, I can't imagine how a double mistake like that could happen.
What's Important When Choosing a Dog Food?
Before I ever get Maggie a new brand of dog food, I make sure to look for these key factors.
Ingredients
I want the ingredients in my dog's food to be recognizable, nutritious, and safe, and I think all dog owners feel the same way.
The more preservatives and chemicals that appear in an ingredient list, the less likely I am to buy that food.
Price
The price is also something to consider for your long-term financial wellbeing.
I restock Maggie's 25 pound food bags once every six weeks.
Dog owners with bigger dogs should also be wary of how often they'll be buying from the food brand, as well as any owner on a budget.
Availability
Don't get accidentally stuck with a dog food brand you can only buy at your vet's office or in the next town over.
Double check any food that interests you to see if you can buy it locally or have it shipped to your house for convenience.
Taste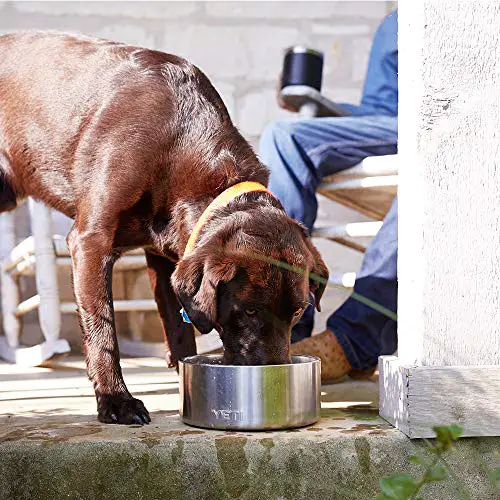 Maggie gets to experiment more often with different flavors of treats, since they're so little and have a very low chance of impacting her digestion.
Based on what treats she likes, I gauge her food blends off her preferences.
You can also research each brand to find out what other owners are reporting back.
Do their dogs like it?
That's a great way to find out if a quality bag of food translates into food that tastes good.
Brand Reliability
Always look at the history of a brand to see how reliable they are.
If they've had multiple recalls, do you trust them to never have those problems again? How proactively did they react to the recalls or lawsuits?
I want to buy from a brand that can admit they made a mistake and then prevent it from reoccurring.
Comparison of Acana vs Royal Canin
So how do these two dog food brands compare? Let's break things down into our most important factors.
Ingredients
Winner: Acana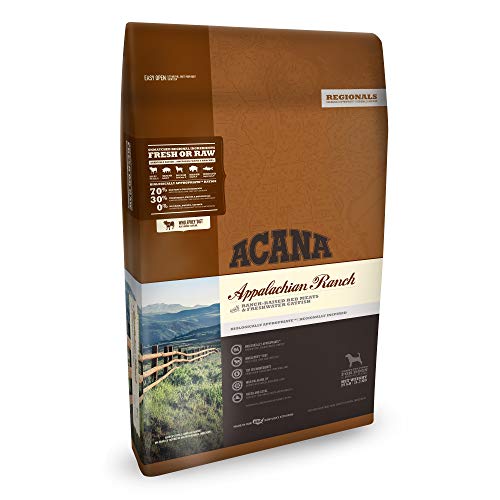 Acana began their brand long ago, but they continue to use only real ingredients.
Their Ranchlands mix, which is one of their most popular foods, has all recognizable ingredients[9].
That makes me feel more in control of what Maggie's actually eating when I pour food into her bowl.
Royal Canin's best seller, the Adult 5+ Dry Dog Food bag, only has four foods that I can recognize out of 51 ingredients.
Their first ingredient is "chicken by-product meal," which makes me wonder why they won't just use real chicken.
I'd pick Acana for their ingredients before letting Maggie eat whatever by-product meal is.
Price/Value
Winner: Royal Canin
The flipside to valuing better ingredients is that the food will get more expensive than other options.
Acana comes out to average about over two dollars and fifty cents per pound, which means Maggie's usual 25 pound bag would cost almost $67 before paying for shipping or local taxes.
Royal Canin is slightly less expensive than Acana, because most of their food is made up of those cheaper ingredients that aren't fresh.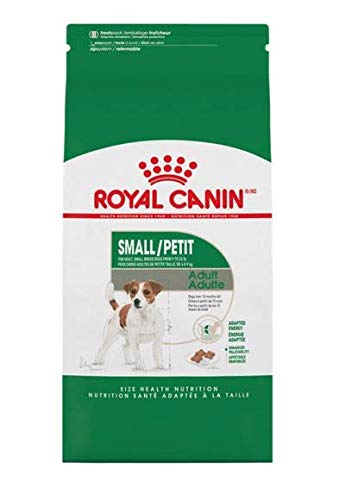 Still, it's reported that the cost of fresh food like raw meat, veggies, or even wet food will continue to soar[10]. So you're probably winning either way if you go with dry kibble.
Personally, I would hunt around on the internet to find if Acana is available at different prices and then make my decision from there.
What I currently spend on Maggie is about $50 per bag, so I could take the jump in price if there were discounts or coupons applied.
Availability
Winner: Royal Canin
Neither of these brands sell their food directly from their websites, but they do each have a store locator that you can use to find the closest retailer near you.
That being said, you can find them for sale at other online stores, so you should check to see if the places that have the best prices also deliver to your area.
Acana loses here because it's available on Amazon, not Chewy.
Royal Canin, on the other hand, can be found on both Amazon and Chewy.
Taste
Winner: Acana
Maggie's never tried either of these brands before, so I had to read about what other customers have reported.
Acana is a bit complicated with specific tastes, since every bag of food has a blend of regional proteins.
There's no beef or chicken label to go by, but it seems that customers report to have happy dogs if Acana ends up in their food bowls.
Royal Canin has mixed reviews.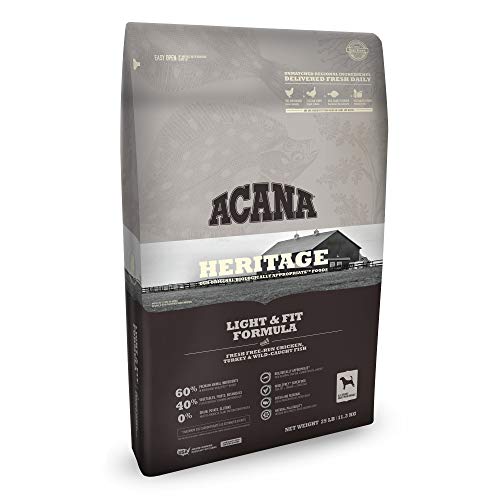 Some dog owners have dogs who love the food, while others see their dogs have bad reactions to it, like diarrhea and vomiting.
If this is the brand you're more interested in, it'd be smart to introduce it slowly to your dog's diet and be aware that if these symptoms appear, you should switch food blends immediately.
Based on the taste reviews, I think Acana seems like the obvious choice. Their whole, natural ingredients are easier for dogs to digest and more nutritious, which ends up in food that tastes great.
Brand Reliability
Winner: Acana
I trust a brand with no recalls over any other brand, so while I believe Royal Canin has solved the issues that led to their three recalls, I'd trust Acana first.
I like that they know their food production process inside and out, so I wouldn't worry about watching the news to see if a recall happened with them.
Overall
Winner: Acana
The winner for me is Acana, although I do wish their prices were a bit lower.
It all depends where you buy it from, and thankfully, there are a lot of options online.
Conclusion
Weigh all these factors for yourself when you decide which dog food brand to get for your dog, and always be aware of any changes in their health after introducing them to new food.
Resources
https://legalnewsline.com/stories/511765840-judge-evidence-lacking-in-class-action-alleging-orijen-dog-food-was-harmful-to-pets