This post may contain affiliate links. It doesn't cost you anything extra and it keeps our lights on, our families fed, and our dogs spoiled. For all the juicy fine print, see our affiliate disclosure
Taste of the Wild (TotW) versus Orijen, who will win?
In our household, we've tried more than 50% of the different popular brands, and some not so popular.
Our household is made up of dogs with food allergies (Sophie and Calvin), heart disease (Daisy), Cushing Disease (Daisy and Sophie), high energy (Ginger), seniors, and picky eaters.
Finding a dog food that works for everyone can be pretty tricky.
There have been a select few that work for everyone, but more often we have multiple kinds of dog food in the pantry.
Picking the right food has become a more daunting task for many dog parents.
Why Should You Choose a High-Quality Dog Food?
I remember a time when buying dog food was as easy as throwing a bag of dog food in your grocery cart.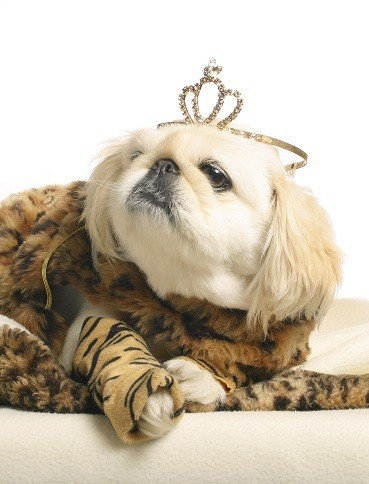 Unfortunately, the ease and convenience of those days are gone for most of us.
With so many special needs and dog food varieties, the combination options are astronomical. Every dog is unique, and most have special dietary needs due to:
It's incredible how many variables need to meet to come up with the right food for your dog.
With so many brands and recalls, it's hard to know which one is the best choice to go with.
Taste of the Wild
Taste of the Wild Company History
Diamond Pet Company carries many different brands, one of which is Taste of the Wild.
The company started back in 1970 by two brothers-in-law and has grown quite rapidly.
Even though TotW has become a substantially large company, it has remained family owned since the beginning.
TotW has plants from California to South Carolina, with a few more in between. They have 5 manufacturing locations in total.
TotW uses sustainable and humanely raised ingredients. The formulas were developed based on a canines' ancestral dietary requirements.
The commitment TotW makes to their customers is that it manufactures "…a high-quality, yet affordable pet food option."
If you're interested in learning more about this dog food brand, we reviewed Taste of the Wild in-depth
here
!
Taste of the Wild Varieties
TotW currently offers 9 different dry dog food varieties.
Is Your Dog Driving You Nuts During the Day?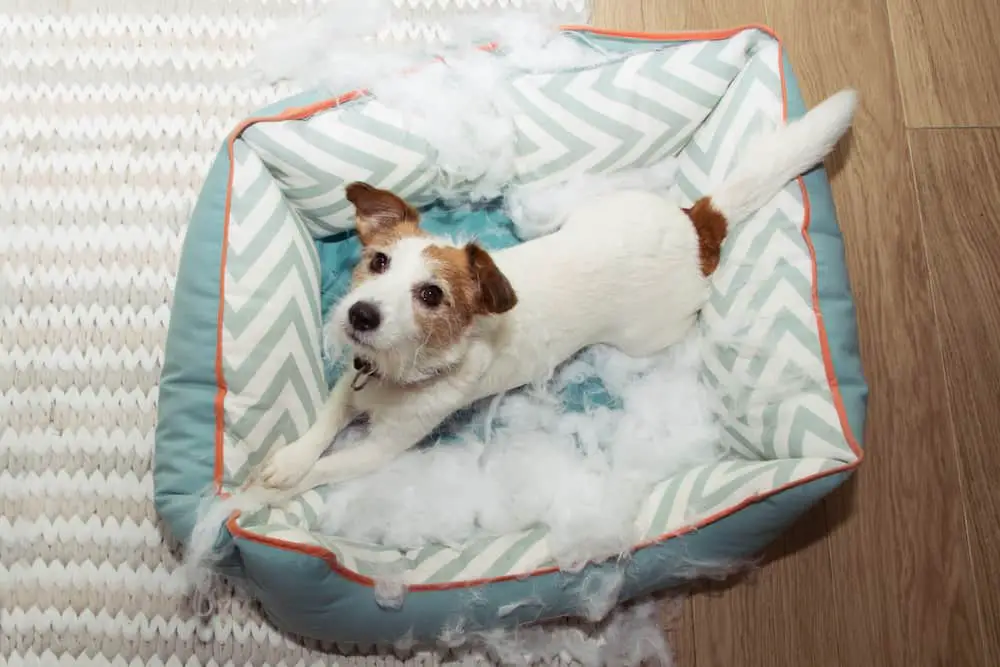 Get Our List of 11 Awesome Indoor Activities to Keep Your Dog Busy and Out of Trouble!
Of those foods, some are specifically tailored to the needs of small breeds and puppies.
Taste of the Wild 3 Best Sellers of Dry Dog Food:
High Prairie – Roasted Bison and Venison
Pacific Stream – Smoked Salmon
Sierra Mountain – Roasted Lamb
Orijen
Orijen Company History
Orijen is one of two brands created by Champion Pet Foods, which originated in Canada. It was founded by Reinhard Muhlenfeld in 1985.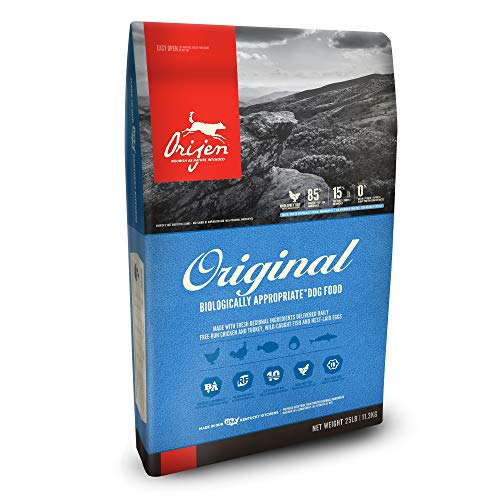 Exporting goods from Canada has not a common practice, but with aid from the Canadian government, Champion Pet Foods has been quite successful in selling their dog food globally.
Orijen's approach to marketing is a bit unconventional.
Orijen doesn't utilize traditional marketing plans but instead relies on their outside sales force and word of mouth.
If you're interested in learning more about this dog food brand, we reviewed Orijen's Senior Dog Food in-depth
here
!
Orijen Varieties
Orijen has 8 different dry dog food varieties, not including their freeze-dried food line.
Orijen Family Pet Food 3 Best Sellers of Dry Dog Food:
Recalls and Lawsuits
Taste of the Wild
Diamond Pet Food has had several recalls, though TotW has only had a single incident in May of 2012.
The recall was for salmonella contamination at the plant in South Carolina. Dry dog food was the only one with contamination issues.
The production codes needed to be checked to verify if the food had salmonella issues. Food with codes having a 2 or 3 in the 9th space and an X in the next space were part of the recall.
Corrections to the manufacturing plants were successful in ensuring future issues did not arise.
However, there are two lawsuits filed against Diamond Pet Food specifically around the TotW brand.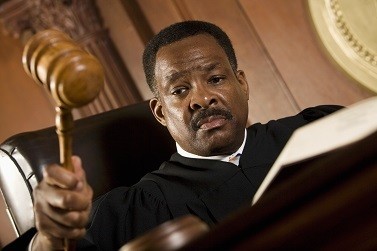 The two lawsuits are similar in nature, the first one was in August 2018 and the second one was filed in February 2019. The 2018 suit accuses TotW of food contamination in the following three varieties:
Prairie Canine Formula Roasted Bison and Roasted Venison Dry Dog Food
Pacific Stream Canine Formula Smoked Salmon Dry Dog Food
Puppy Formula Grain-Free.
The 2019 suit involves five varieties:
Prairie Canine Formula Roasted Bison and Roasted Venison Dry Dog Food
Pacific Stream Canine Formula Smoked Salmon Dry Dog Food
Prairie Puppy Formula Grain-Free
Southwest Canyon with Beef in Gravy
Southwest Canyon with Wild Boar
Both lawsuits allege the foods are contaminated with pesticides, heavy metal (arsenic, lead, mercury, and cadmium), acrylamide, and BPA.
Orijen
Orijen has not had any recalls in the United States.
Coincidentally, Orijen also had a lawsuit for similar contamination claims as TotW. This lawsuit was filed in March of 2018 but was later dismissed in February of 2019.
TotW's lawsuits may end the same way.
What's Important When Choosing a Dog Food?
There are several things to consider when looking for the perfect dog food.
Often, we talk about ingredients, and that's a big part of the decision-making process, but it isn't the only thing to take into account.
Where the food is manufactured
Where the ingredients are sourced
Availability
Taste (What your dog thinks!)
Price
Ingredients
Your dog's individual needs (See list above)
Comparison of Taste of the Wild vs. Orijen
Ingredients
Winner: Orijen
These two brands have many similarities which made them fun to compare.
They both fashion their food on the more primal needs of our dogs, they both are grain free, and both brands are protein focused.
In addition to the philosophies behind their food they both outline, in the guaranteed analysis section, the Omega-6 & 3 fatty acid content.
Orijen
All of their foods are packed with superfoods like pumpkin, kale, and spinach.
Also, Orijen has included pumpkin and sunflower seeds in their recipes. They use a variety of beans and lentils to make up for the lack of traditional grains and potatoes.
Their guaranteed analysis reflects 38% minimum protein, which is substantially higher than most dog foods, including TotW. Another thing Orijen does that many other dog food companies shy away from is use organ meat in their foods.
Organ meats may sound icky, but they are healthy and nutritious.
The aspect of this food I don't like is the lack of traditional carbohydrates. Many dogs need grains and easily digestible potatoes.
Taste of the Wild
TotW includes potatoes and lentils in their foods to make up for the lack of grains. They have also included potato and pea flour in place of wheat or rice flours.
The first two ingredients in their best sellers are high-quality animal proteins, and though it does have some fruits and vegetables it's nothing compared to Orijen's list of superfoods.
Price and Value
Winner: Taste of the Wild
This was an easy pick.
Their food is in line with their goals of being of an excellent dog food at a low price. The average cost per pound for TotW is under two dollars while the average cost per pound for Orijen is over four dollars!
Availability
Winner: Taste of the Wild
TotW is available in most pet food retail stores, both in person and online.
They are even found in some hardware stores, doggy daycares, specialty grocery stores, and vet clinics.
Orijen has similar availability in pet stores, but they cannot be found in grocery or hardware stores, only in pet-focused retail locations or online.
And even then, not at as many online retailers.
Taste
Winner: Orijen
Almost a tie, but because I had to choose (Daisy hasn't learned how to write or speak English yet), Orijen wins by a small margin.
I believe it was the unique kinds of proteins that gave Orijen that extra push.
The X Factor
Winner: Orijen
Orijen offers specially formulated recipes for seniors, puppies, and a weight management variety.
Also, Orijen's fatty acid content is significantly higher than most dog foods.
As an added bonus, they have added chondroitin and glucosamine into their recipes!
Overall
Winner: Taste of the Wild
Orijen is in a class all of its own. With the high-end ingredients, the extreme levels of protein, and the abundance of superfoods, it's hard to beat.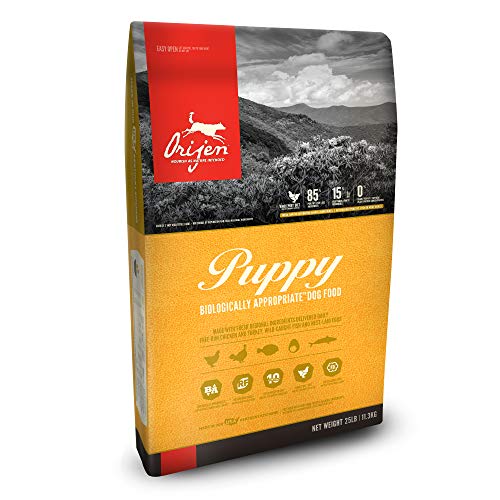 But like we mentioned before, ingredients aren't everything.
Though Orijen can justify the price, it does make it cost prohibitive to the majority of dog owners. Especially if you own multiple dogs!
Taste of the Wild is a reasonably priced dog food and has the added benefit of being easy to find.
TotW is a quality dog food with an appropriate protein content that's more suited to dogs with an average or activity level.
However, if your dog needs a high protein diet, such as working, sporting, or extremely athletic dogs, Orijen would be the best option.
Also, if your dog would benefit from the higher fatty acid, chondroitin, and glucosamine levels, such as dogs with arthritis or extremely active dogs, then Orijen would also be the better option.