This post may contain affiliate links. It doesn't cost you anything extra and it keeps our lights on, our families fed, and our dogs spoiled. For all the juicy fine print, see our affiliate disclosure
I think one of the most important things you can do as a dog parent is to stay up to date on what your dog needs.
The food they eat every day is critical to get right, especially if you have to switch it up.
Maggie's a picky eater with a sensitive stomach, so I'm getting used to the world of relying on different food brands.
Before I ever put food in her bowl, I make sure that the food brand I buy is the best possible choice for her to eat. That means putting in a bit of research, but it's worth it to know that what she's eating is safe.
Two of the brands I've looked into have been Fromm and Orijen.
They both have big reputations, but here's what I discovered when I looked a little more closely at what they do.
Fromm's Company History
It's rare to find a major business that still focuses on being run by the family who started it, but Fromm is different.
For five generations, the Nieman family has worked hard to provide high quality dog food[1].
They stand out from the crowd because they cook meats and grains together during the baking process.
This results in a fine tuned kibble blend, instead of one where all the ingredients are dumped in separately.
Best Sellers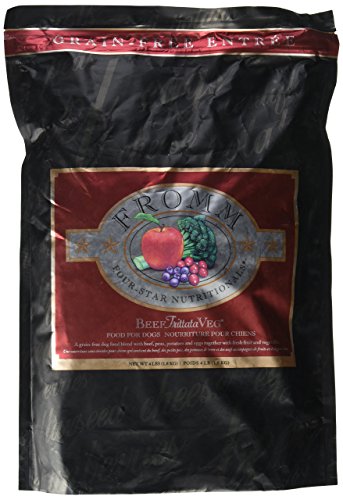 Because Fromm plays around with the meats and grains that they use, they have many variations of their dog food for owners to choose from.
Recently, these are the best sellers that consumers have invested in[2]:
The more I investigated the different kinds of kibble they make, the more I liked the brand.
They name their food as if it were appearing on a restaurant menu, instead of slapping "beef" or "chicken" as the flavor like so many other brands do.
Recalls
No company will ever be perfect, but I still like to know when recalls happen.
Fromm was recalled in 2016.
It was reported that their Gold canned foods had levels of vitamins and minerals that were too low to actually benefit dogs.
Is Your Dog Driving You Nuts During the Day?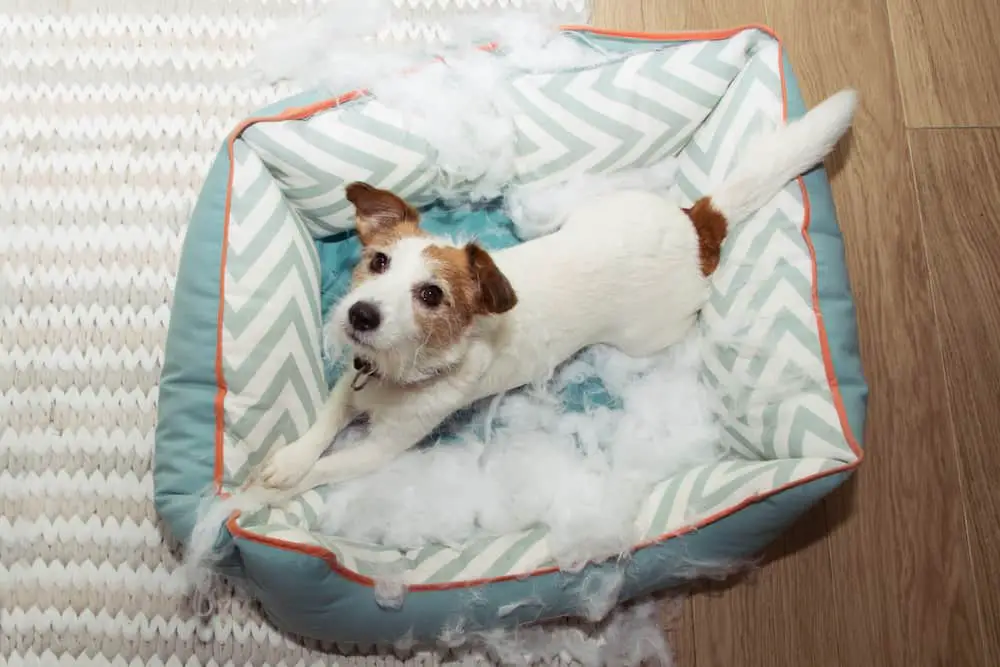 Get Our List of 11 Awesome Indoor Activities to Keep Your Dog Busy and Out of Trouble!
This recall isn't as big of a deal to me as some others, since it's such a minor issue and easy to fix.
Curious how Fromm stacks up against other dog foods? We put Fromm up against both
Acana
and
Taste of the Wild
!
Orijen's Company History
Orijen was named for the Latin term "origin," which translates to mean "the beginning" or "the source"[3].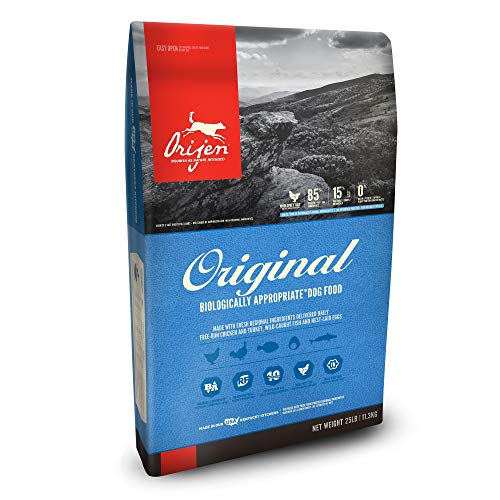 That's essentially their company mission. They strive to make biologically accurate food for what dogs really need[4].
If dogs were out in the wild, they'd have a variety of different meats to eat every day, depending on where they were and what they could chase down.
Orijen tries to provide that same variety, so dogs aren't stuck with one protein every day.
In 2017, Orijen won the Eco Excellence Award because their products are sustainable and high quality[5].
Best Sellers
Orijen produces many different flavors of dog food, but these have become their best sellers:
Each regional food features proteins that would be found in the wild in that region, which I think is a fascinating take on how dog food should be flavored.
Recalls
Orijen's focus on making quality dog food has kept them from ever being recalled, but they were sued by consumers in 2018 for potentially violating the "feed law."
Owners thought that there were dangerous levels of arsenic and lead in the dog food, including BPA[6].
In 2019, the lawsuit was dismissed, as the judge found no harmful metals in the dog food[7].
✔
Interested in a more in-depth review? Click
here
for our review of Orijen's senior dog food!
What's Important When Choosing a Dog Food?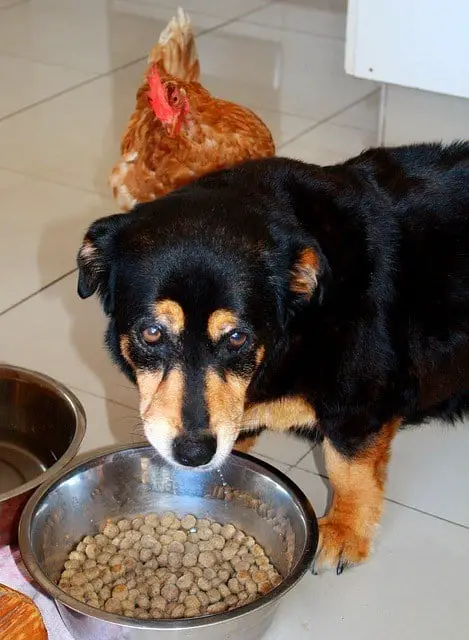 Knowing what your dog is eating is so important.
You are your dog's best advocate, so do your research and look for these features in a potential food brand:
Ingredients
Are you the kind of dog owner who only wants their dog to eat all-natural foods?
Check the ingredients list on major brands you're considering to give you a good place to start.
Price
Because of Maggie's size, I have to buy a new bag of dog food roughly every six weeks.
Finding the right price is one of the most important steps that determines which brand I'll buy, since I need a price that's good on my budget in the long-term future.
Availability
I spend a lot of my time in traffic, so my free hours are few and far between.
I can't trust that I'll have time on the weekends to go to the pet store, so having the ability to get food online and in person is something I value.
Taste
You would hate to eat the same terrible food every day, so don't make your dog eat something that tastes awful.
Read what reviewers are saying about the taste and then switch out food if your dog ultimately doesn't like what you buy.
Brand Reliability
I want to be able to trust that a dog food brand is never going to sacrifice the quality of their production to make more money, which is where research on recalls comes in handy.
Comparison of Orijen vs Fromm
So how do these two big dog food brands compare?
Let's look at what's most important.
Ingredients
Winner: Orijen
Both of these brands say that quality ingredients are what's most important, but I'm not so sure about that with Fromm.
Their second ingredient on one of their best selling foods is "chicken meal," but their first ingredient was already chicken.
Anything labeled "meal" is a filler[8], so it's disappointing that Fromm would include this and claim that they only use quality ingredients.
Orijen doesn't have any "meal" ingredients and only uses whole meats[9], so they win the ingredient round in my book.
Price/Value
Winner: Fromm
Any time a brand says that they only use the best ingredients, you're in for a price hike.
Especially if the food they make is specialized, so it makes sense that Orijen is over $3 per pound. This price also covers the cost of the food being shipped to your area, which is another reason it's so high.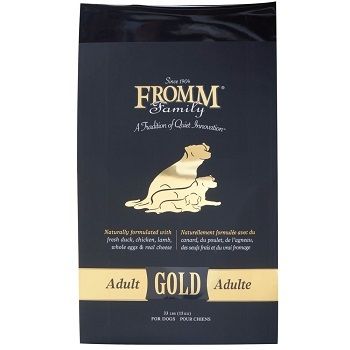 Fromm may be more budget friendly, averaging a little under $2 per pound.
Another bonus for Fromm consumers:
They offer 33 pound bags, making big dog owners very happy.
Since I live with a bigger dog, I like to get the biggest bags of food I can find.
Fromm solves that problem for me at a fraction of the price for a bag of Orijen.
Availability
Winner: Tie
Availability of certain brands will always depend on where you live.
Rural areas may only have one or two stores to buy dog food from, and those stores may only stock a few brands.
Both Orijen and Fromm can be found online and in specialty pet stores, so check out the pet stores in your area and then compare them to the online options to see which has what you need.
Taste
Winner: Tie
This is a difficult comparison to make, because both brands are loved by dogs.
Dogs who try Orijen almost always love it, which I'm assuming is related to the higher content of meat in each blend.
On the other hand, dogs that try Fromm food go nuts for it, especially when they eat the canned version.
This is another round that will have to be specific to your dog.
For me, I'd think that Maggie would prefer Orijen, just because she's into dry kibble.
Winner
This brand comparison is funny to me, because Orijen is the clear winner.
Still, I don't think I could afford to restock Orijen every six weeks!
The good news is that if this is the same for you, Fromm is a good second place winner to depend on.
Both of these brands work hard to feed dogs quality food, so you really can't go wrong with either one of them.
Resources
https://championpetfoods.com/our-brands.html
https://www.locklaw.com/wp-content/uploads/2018/03/2018-03-01-Acana-and-Orijen-Complaint-Concerning-Heavy-Metals-and-BPA-Contaminants-Reitman-v-Champion-PetFoods-USA.pdf
https://legalnewsline.com/stories/511765840-judge-evidence-lacking-in-class-action-alleging-orijen-dog-food-was-harmful-to-pets
Still Have Questions?
Ask a Vet!