This post may contain affiliate links. It doesn't cost you anything extra and it keeps our lights on, our families fed, and our dogs spoiled. For all the juicy fine print, see our affiliate disclosure
If you have ever read the label of the food you buy for your dog, you probably noticed that most of them list soybean meal as one of the main ingredients.
As one of the most inexpensive and readily available protein sources, soy is a favored ingredient.
But why soybean meal and not simply soybeans?
And if soybean meal has some particular benefits, why not include it in all the food made for our furry little companions?
Keep reading to find out what role soybean meal plays in dog food production and whether you should keep buying dog food with this ingredient.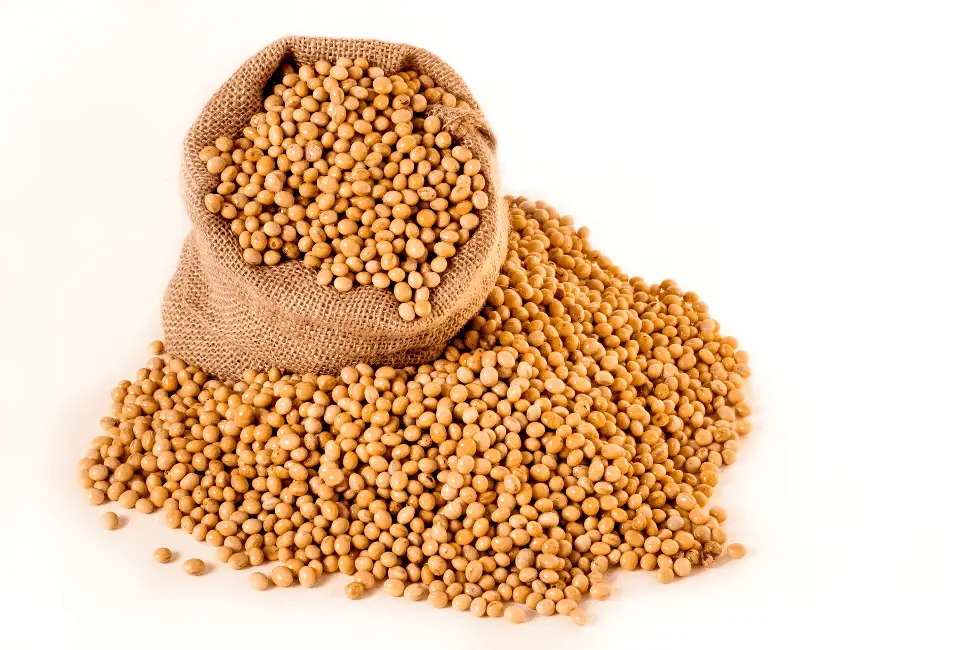 What is Soybean Meal?
When the oil is extracted from soybeans, the leftover mass is then cooked or processed, resulting in soybean meal.
Sometimes, the soybeans are treated with heat before the extraction while the beans are still in their husk.
This removes anti-nutrients and other undesirable plant components.
However, most of the time, the processing and the treatments happen after the oil extraction is complete.
Why is it in Dog Food?
Since it's a plant-based protein source, soy has a nearly ideal nutritional profile.
In dog food it's typically used as a replacement for lean animal protein sources such as poultry.
According to a research paper published on Research Gate[1], soybean meal makes pet food just as palatable as chicken or turkey meal – only it's much cheaper to produce.
Plus, fermented soy contributes to better digestion compared to animal protein.
Is Your Dog Driving You Nuts During the Day?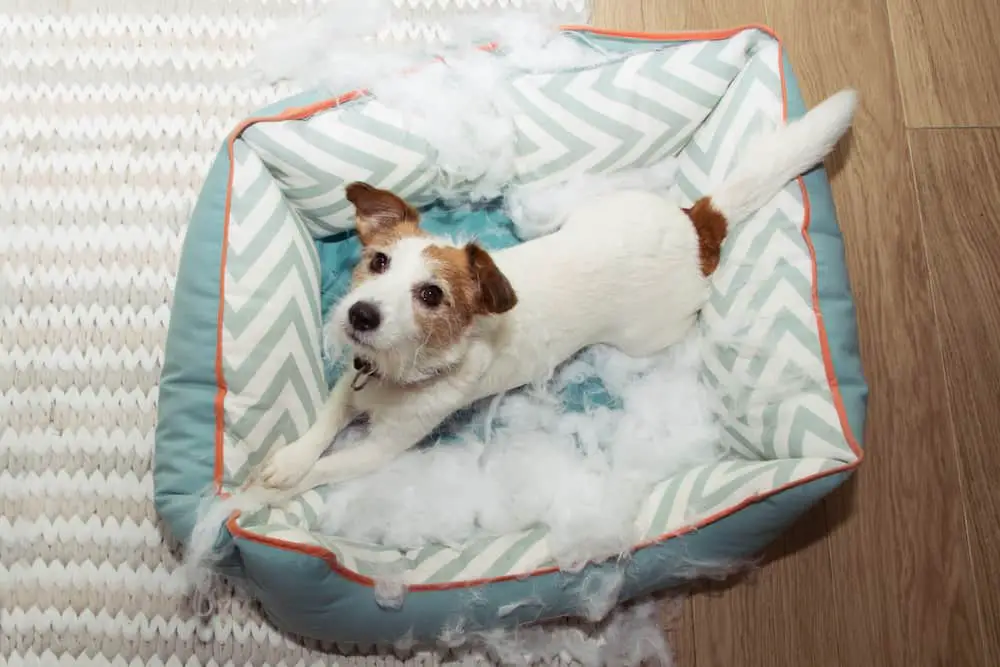 Get Our List of 11 Awesome Indoor Activities to Keep Your Dog Busy and Out of Trouble!
Is Soybean Meal Good for Dogs?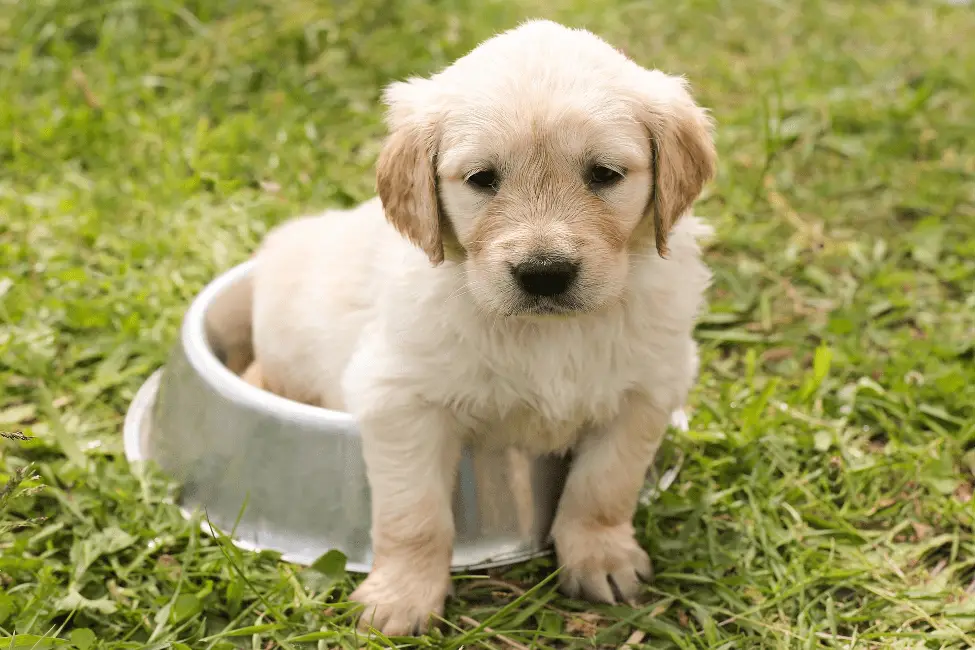 According to the Association of American Feed Control Officials[2] (AAFCO), soybean meal can be an excellent addition to your pup's diet.
Your dog will benefit from the source of lean protein and fiber, which will help you keep your furry friend healthy and active.
Is Soybean Meal Bad for Dogs?
If your pet has soy or legume sensitivity, soybean meal can be bad for them.
In addition, the flavor and texture of pet food with soybean meal are often improved with unnecessary artificial ingredients that further increase the risk of an ill effect.
Sources of Soybean Meal in Dog Food
Most of the time, the soybean meal in dog food comes from fermented soy products.
Soybean meal can be derived from traditional (containing up to 46% protein) or dehulled (retaining up to 49% of its protein content) beans.
The fermentation process makes this protein more palatable and easier to absorb – which is essential as dogs often have trouble digesting grains and legumes.
Fine-ground soybeans are a separate source of soybean meal used in dog food and are designed for pups with sensitive stomachs.
Dog Foods with Soybean Meal
Following are some of the products that include soybean meal in their food:
Kal Kan Complete Adult Food For Dogs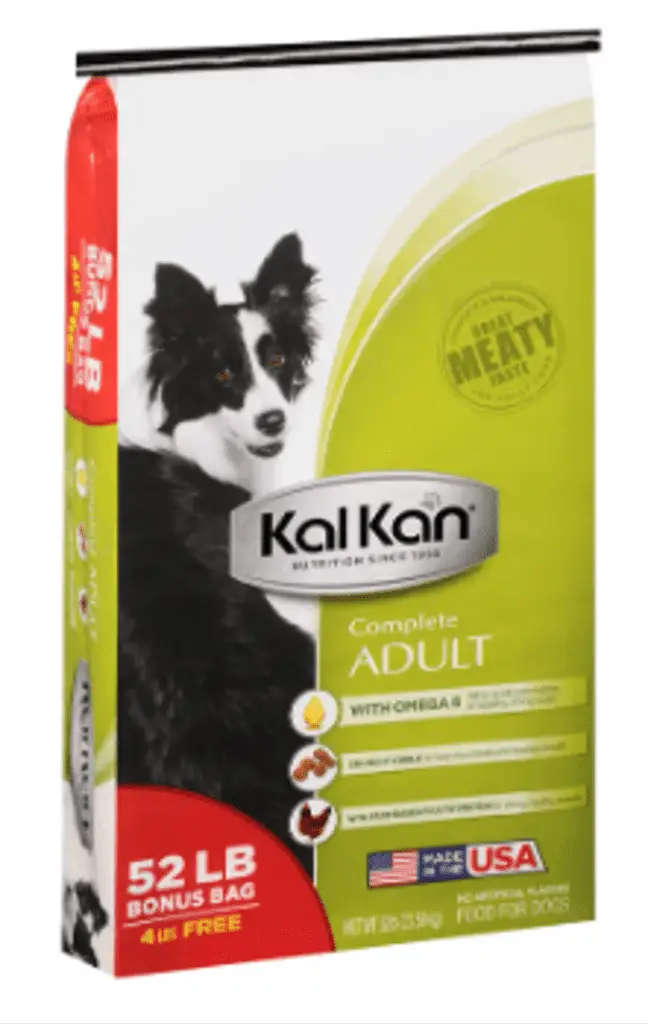 Due to its high carb content, it's evident that this food is designed to support the healthy nutrition of active dogs.
The bone meal and the veggies balance out the nutritional score and make the food more palatable.
Purina Dog Chow Complete With Real Chicken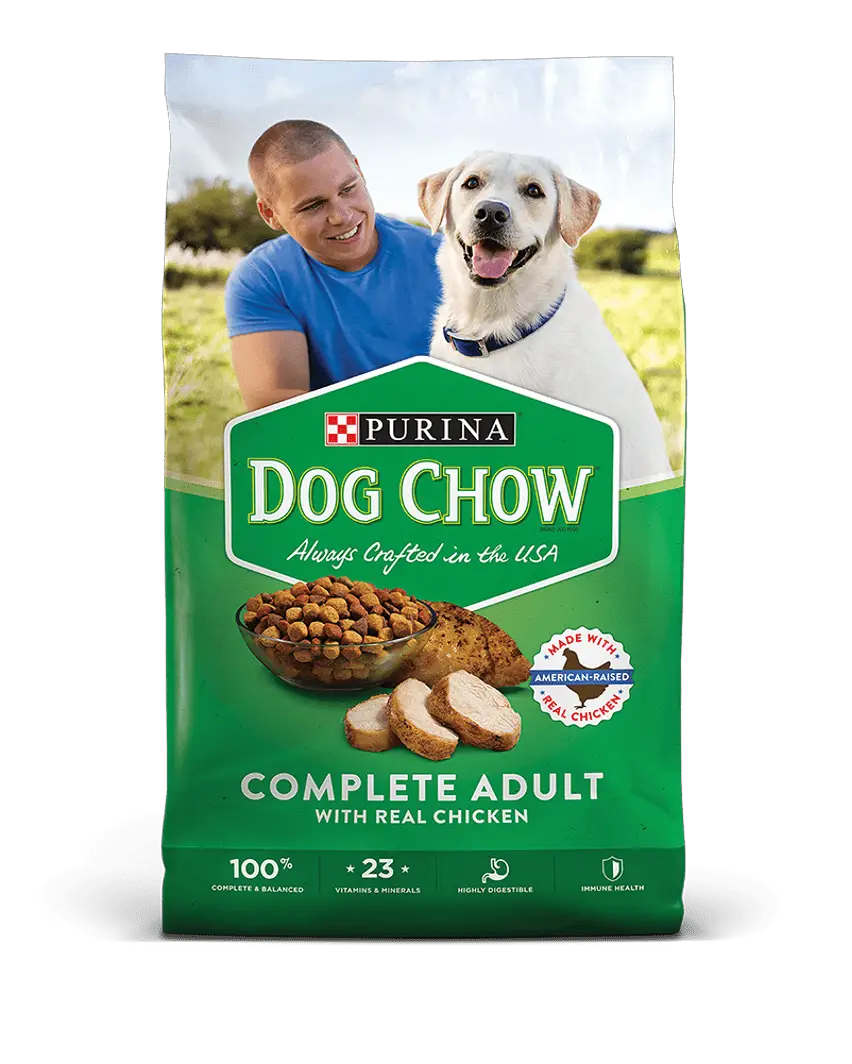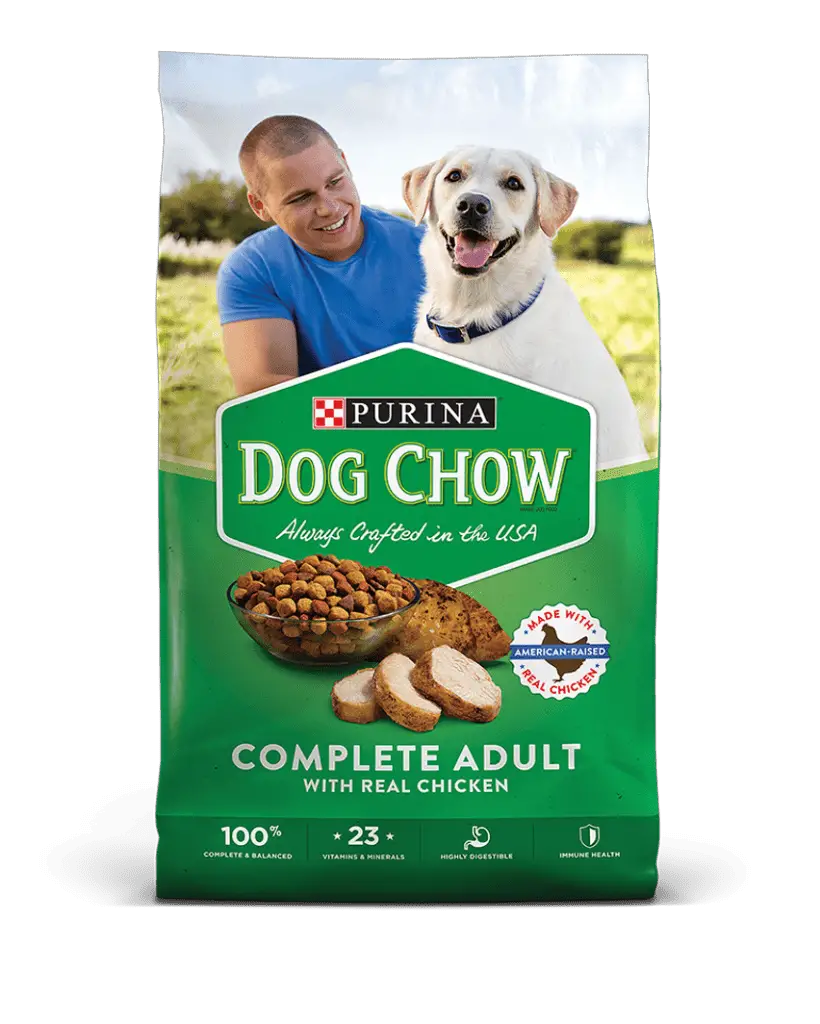 Boasting 23 different vitamins and minerals, this is a healthy chicken-flavored formula suitable for dogs of all ages.
The emphasis is on flavor – as the real chicken comes just after corn, bone meal, and soybean meal on the ingredient list.
Kibbles 'N Bits Homestyle Grilled Beef & Vegetable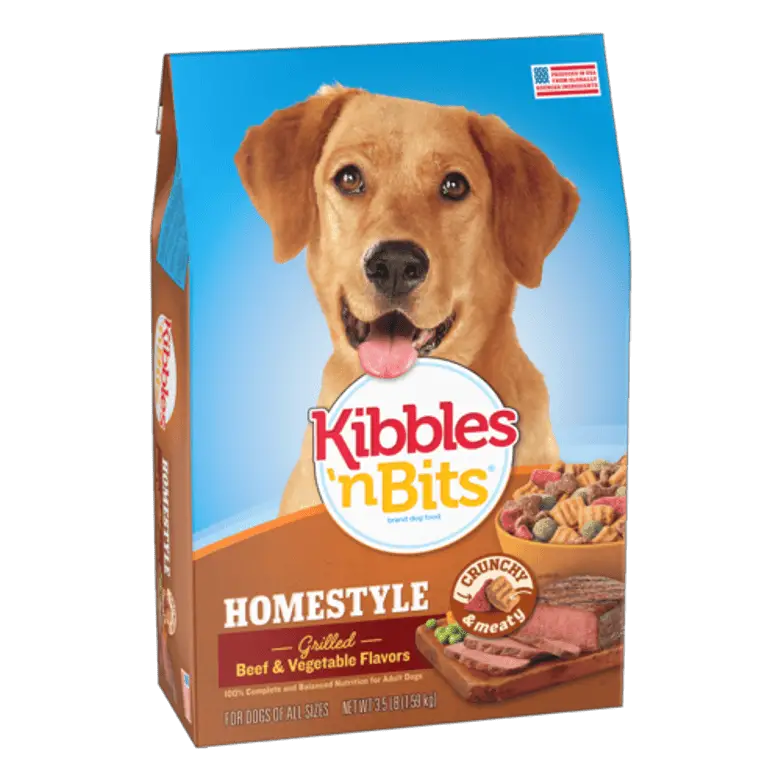 With its crunchy texture, this meaty formula can definitely pique a pup's interest.
Along with soybean meal, the food also contains corn syrup, which is high in sugar, so it's recommended for active, healthy dogs.
Pedigree Complete Nutrition Adult Grilled Steak & Vegetable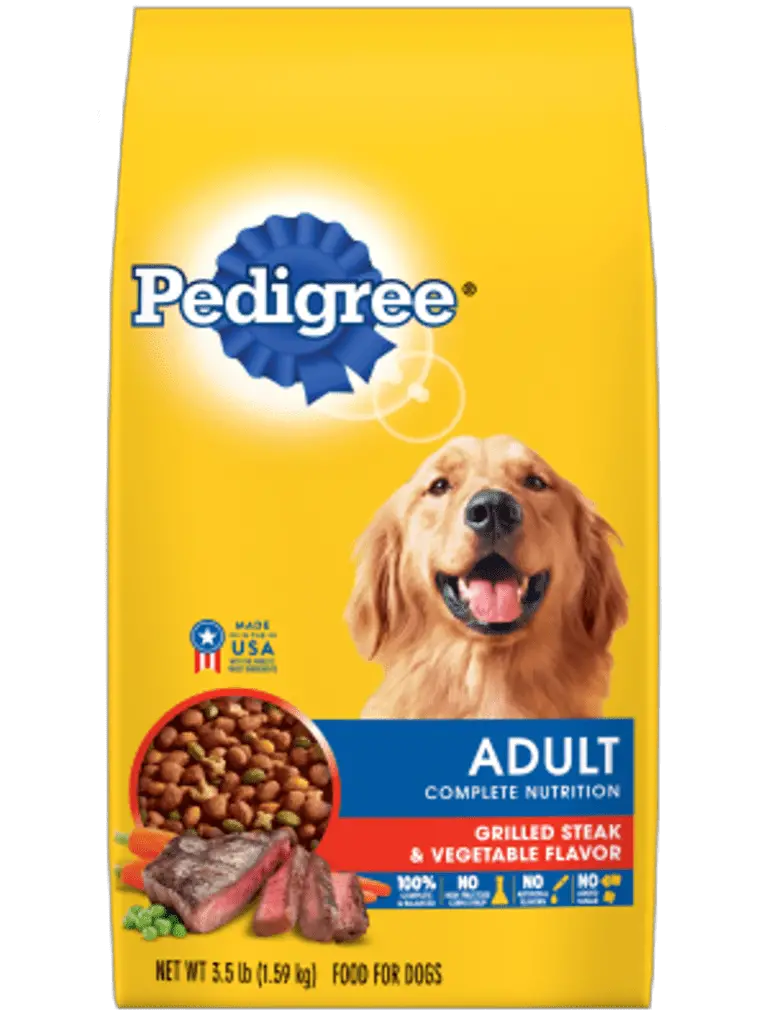 Pedigree's recipe doesn't include artificial flavors or sugar.
It lets the meat and the bone meal come through instead – which is why adult dogs love to nibble on it despite the food having corn and soybeans as the prevalent ingredients.
Dog Foods without Soybean Meal
Here are some dog foods that do not contain soybean meal.
Ollie Fresh Pet Food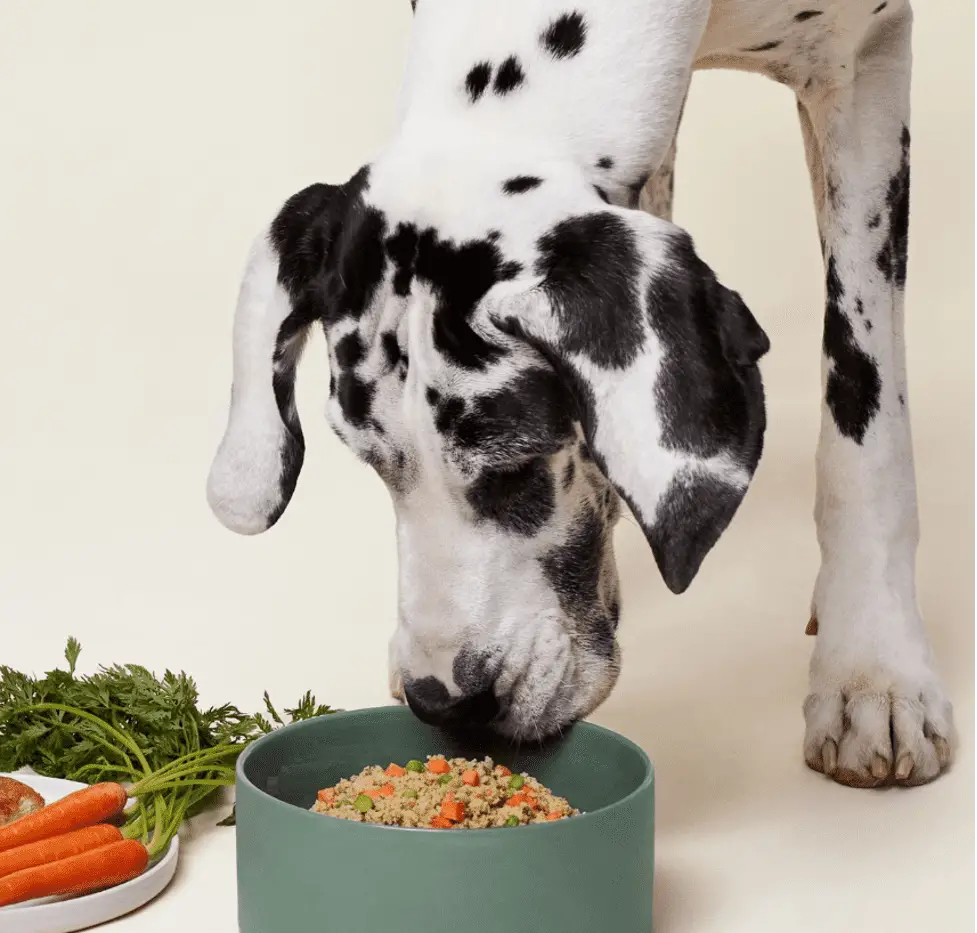 Human-grade food (like NomNomNow) you can easily proportion for your pup, regardless of its size.
It's made from fresh ingredients and comes in several flavors (all containing animal meat and easy-to-digest veggies), meeting the nutritional needs of dogs of all ages.
Blue Buffalo Wilderness Chicken Recipe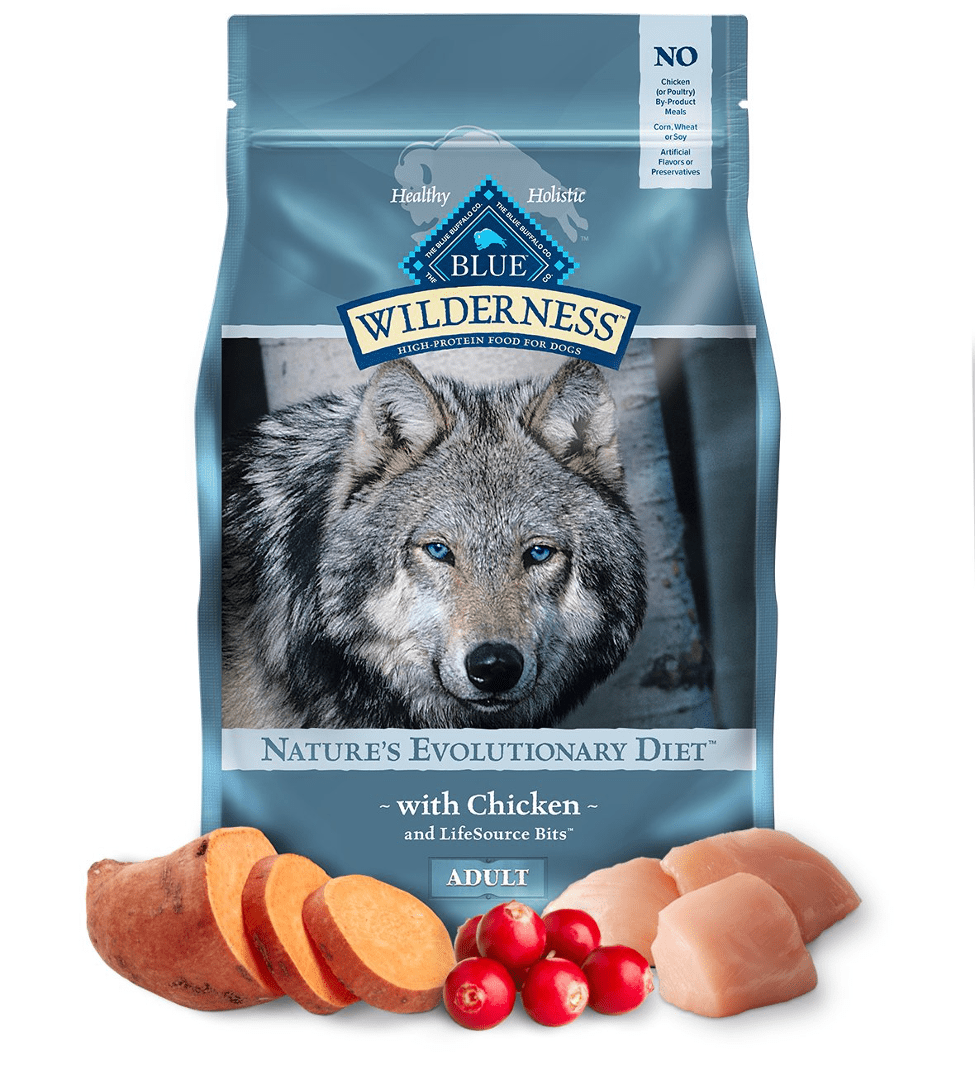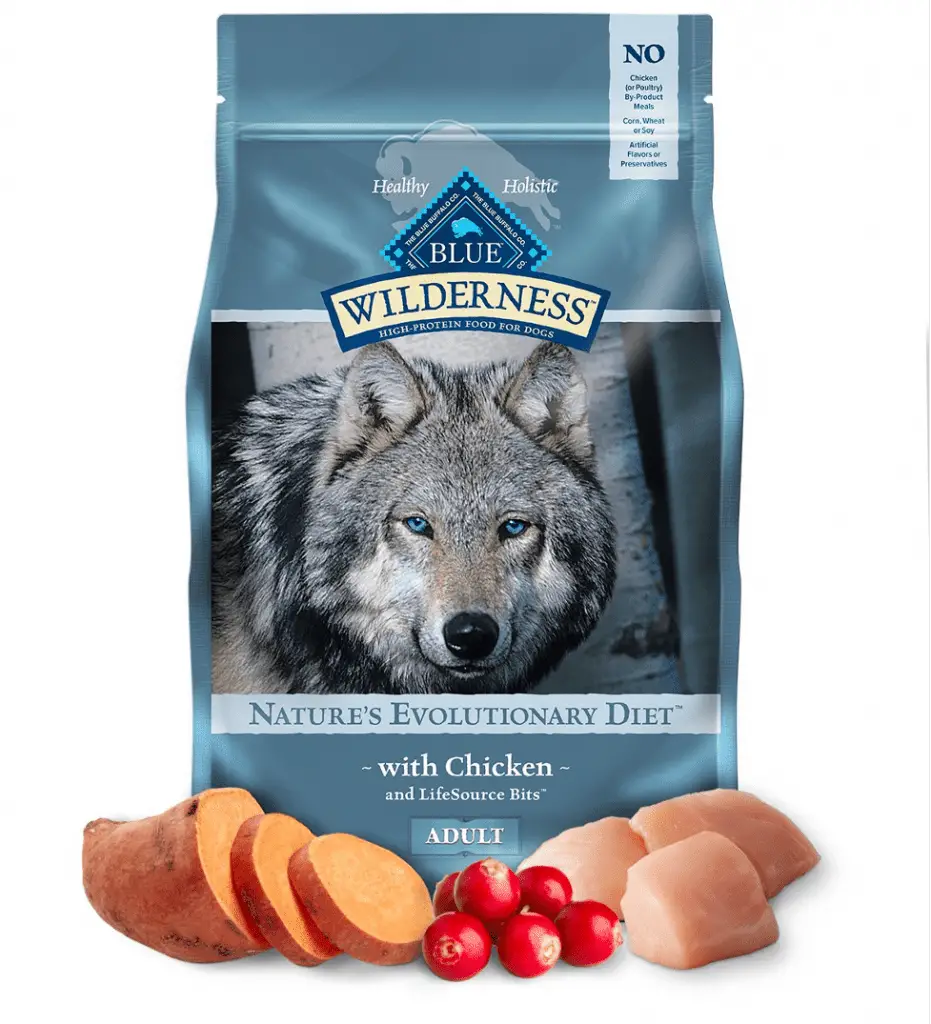 Incredibly rich in animal proteins and healthy fat, this formula is designed for active, adult dogs.
It also contains vitamins and minerals coming from the finest veggies, making it one of the healthiest options on the market.
American Journey Salmon & Sweet Potato Recipe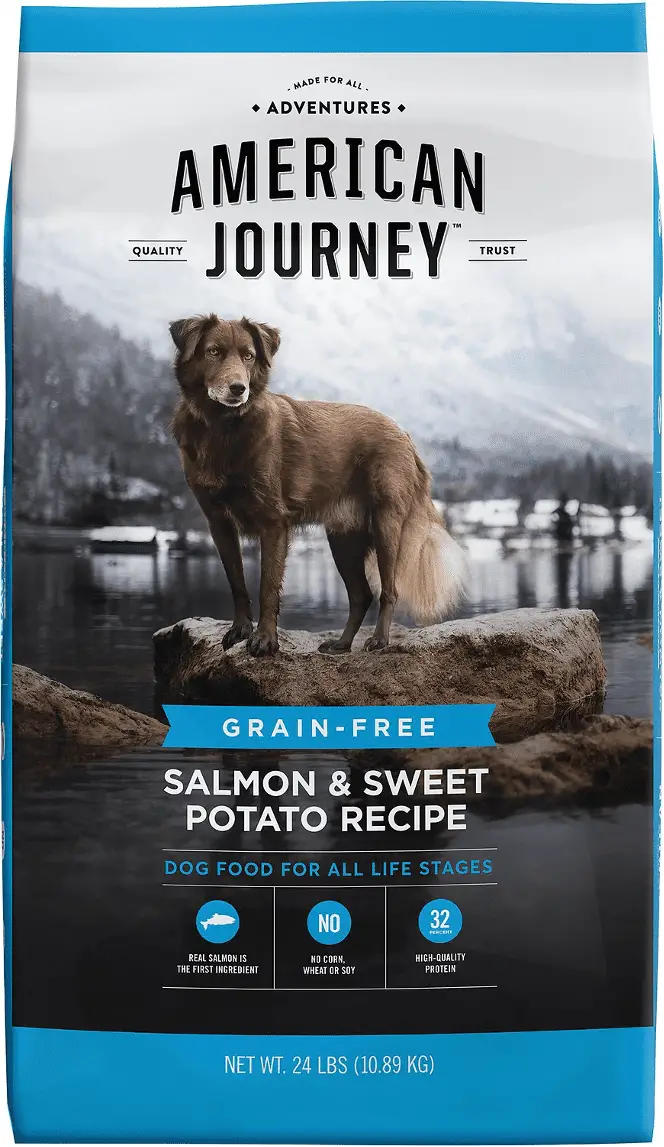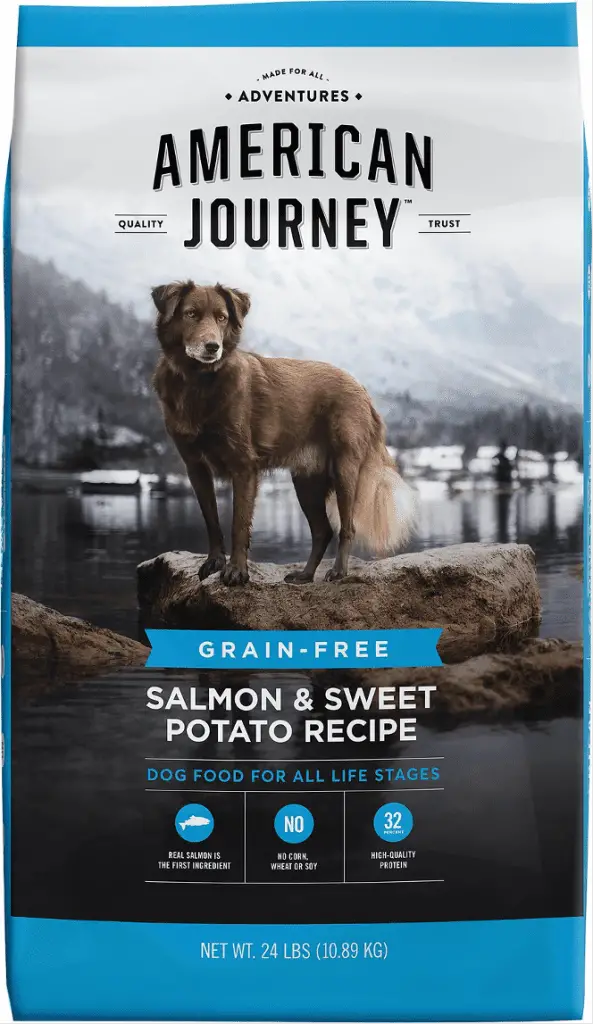 American Journey's dog food lists deboned salmon as its first ingredient and is a terrific source of healthy fats.
The sweet potato is used as a flavor enhancer, so even the picky eaters will enjoy this easy-to-digest treat.
Blue Buffalo Wilderness Rocky Mountain Recipe with Red Meat Puppy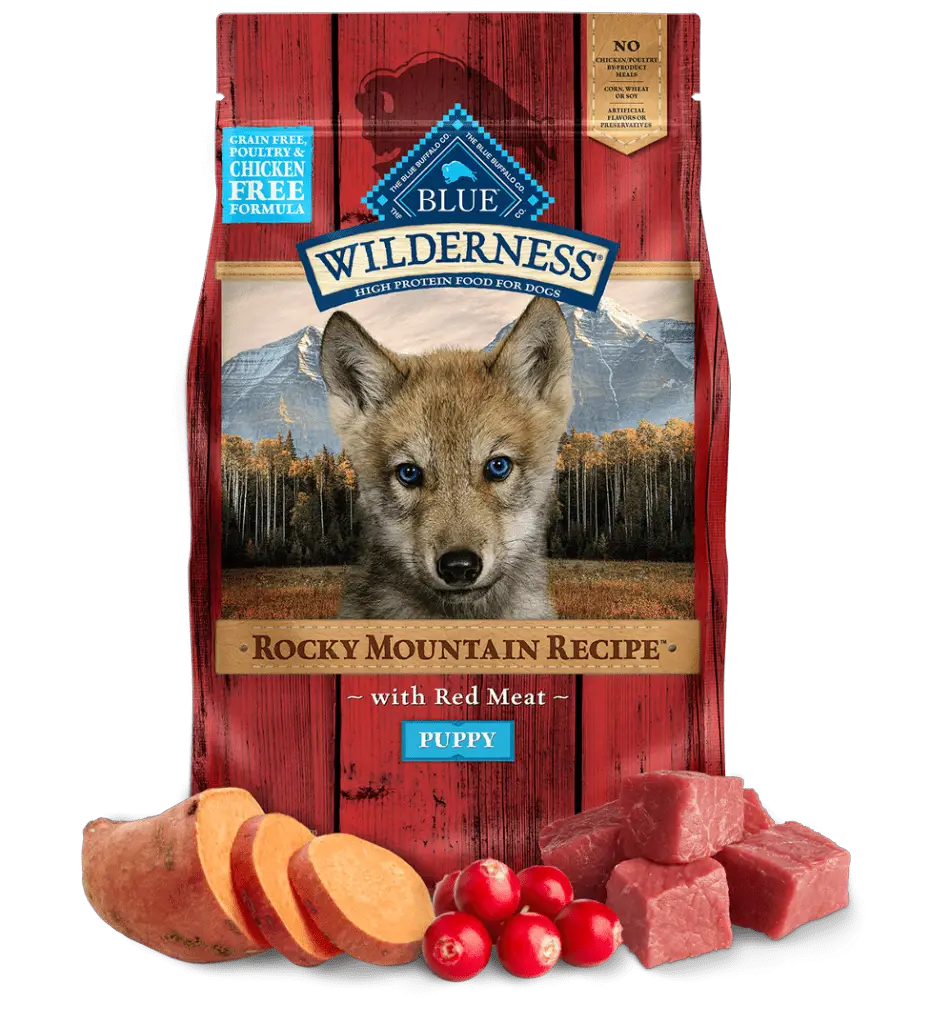 With the highest protein content among competitors' dry foods, this recipe has been created to meet the nutritional needs of a growing puppy, helping them stay healthy and alert.
It comes in kibbles cut a little smaller than usual, making it easy to nibble on.
Final Thoughts
The use of soybean meal in dog food has many advantages.
The fermented soybean meal can go a long way in keeping your pets happy and healthy.
That said, there is a reason there are soybean meal-free dog foods on the market.
While inherently not bad for them, dogs can have a problem digesting or processing soy.
If your pet has a soy allergy, you will definitely want to keep products containing soybean out of their diet.
FAQs
Here are a few other common questions people ask.
What is One Reason Why Soybean Meal is Used in Animal Feed?
A study published in the Journal of the American Veterinary Medical Association[3] found the main reason soybean meal is used in animal feed is that it's a very inexpensive source of protein. The majority of an animal's nutritional intake should be represented by protein, and manufacturers are always looking at the cheapest option to provide this
What are The Advantages of Soybean Meal?
Soybean meal contains the largest amounts of essential amino acids among all plants. It's typically made from fermented soybeans, which means it has fewer anti-nutrients, more beneficial bacteria, and digestive enzymes. According to the Journal of the American Veterinary Medical Association[3], the plant proteins in soybean meal are already broken down into peptides, further aiding digestion.
What is The Difference Between Soybean and Soybean Meal?
Soybeans are the product of the soy plant, meaning they are the most natural form of soy product – which is not digestible for all animals. Soybean meal is made from the soy remnants which remain after the oil is removed from the beans.
Resources
https://www.researchgate.net/publication/238370934_Evaluation_of_soybean_meal_as_a_protein_source_in_canine_foods