This post may contain affiliate links. It doesn't cost you anything extra and it keeps our lights on, our families fed, and our dogs spoiled. For all the juicy fine print, see our affiliate disclosure
The other day when I went to my local pet store to pick up food for the pups, I was horrified to see that they were all out of the brand I usually buy for my dogs.
Because I had a crazy week. I had completely run out, and there was no way I was going home empty-handed to four hungry dogs.
That's a recipe for disaster!
I narrowed down my choices to Nutro and Taste of the Wild. Both of which are foods I hadn't fed to my dogs in the past, so wasn't sure about the quality or if my dogs would even consider eating either of them.
As I stood there debating, I opted to Google the two brands and see what I could find and hoping something online would help me decide between the two foods.
Because I wasn't able to do as much research as I would have liked, I ended up purchasing a brand I've used in the past, but I was still curious about the two brands for the future.
After returning home, I sat down and did a more in-depth investigation of the two companies. I like to read about a company's history, recalls, and customer reviews.
Here's what I learned.
Nutro Company History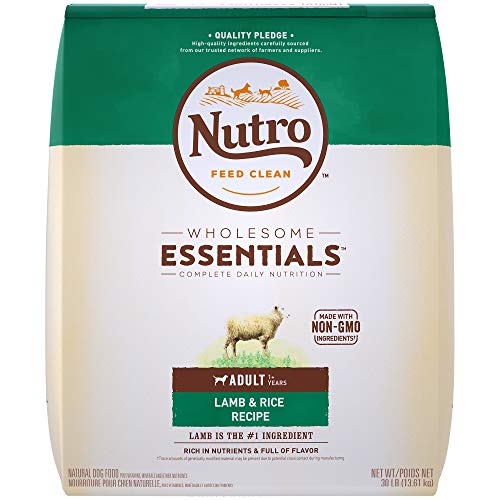 Nutro was founded by Herben Serois on the 1st of September in 1931, in Santa Monica, California[1].
Nutro started out offering dog, cat, and fox food to the pet food industry.
In 1942 Mr. Serois died at the age of 63.
In 1947 Mr. John Saleen purchased the company, which was family owned and operated until 1975[2].
In 1975 Nutro was purchased by multiple people, Ed Brown and Dave Traitel, plus silent partners[3].
Between 1975 and 2005 Mr. Brown bought out all of his partners and became the sole owner until 2005.
Bain & Associates bought the company in 2005 but only held onto it until 2007.
Finally, in 2007, Mars Incorporated purchased Nutro, making it once again a family owned pet food company[4].
This isn't the first time we've compared Nutro with another dog food brand. How did it fare against
Blue Buffalo
?
Nutro Dog Food Lines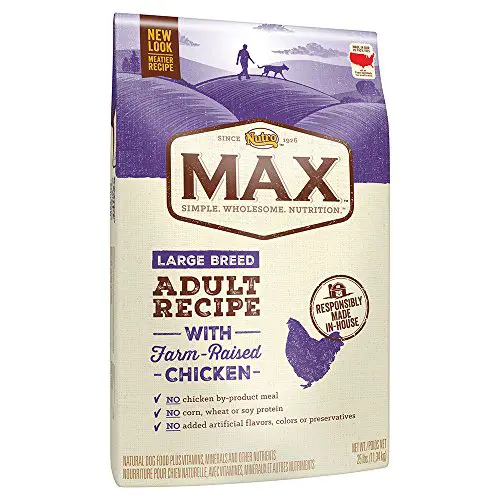 Nutro offers unique formulas within each food line for specific life stages, different size classifications, and weight management.
The five types of foods are:
Is Your Dog Driving You Nuts During the Day?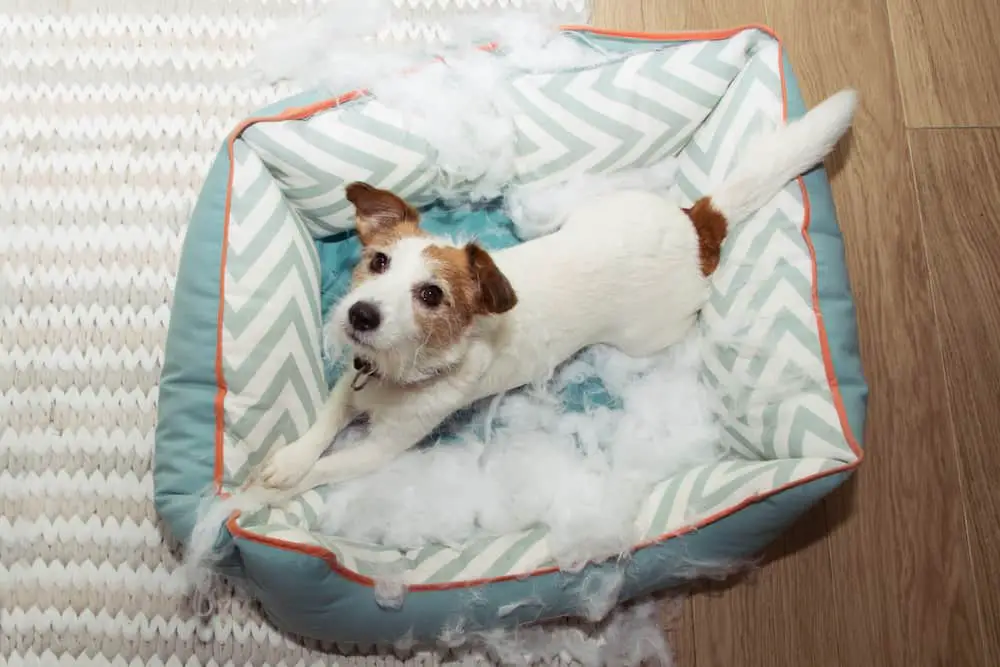 Get Our List of 11 Awesome Indoor Activities to Keep Your Dog Busy and Out of Trouble!
Wholesome Essentials
Ultra
Grain Free
Limited Ingredient Diet
Max
Nutro 3 Best Selling Dry Dog Foods
Taste of the Wild Company History
Diamond Pet Company owns TotW, which is just one of eleven brands they own.
Diamond Pet was originally founded in 1970 by two brothers-in-law and has grown into one of the fastest expanding pet food companies in the world[5].
TotW has been a family operated and owned company from the very beginning.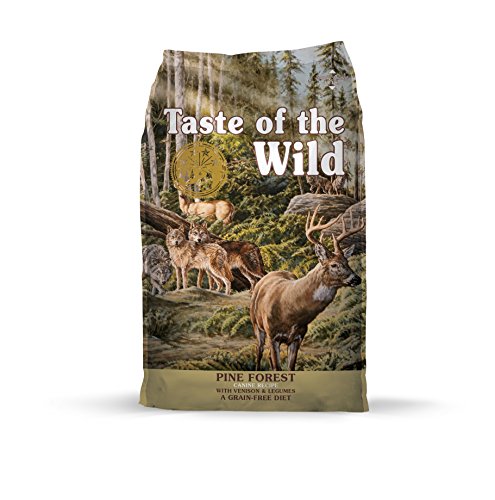 TotW manufactures food in the United States, in five individual processing plants coast to coast.
One thing to note is that TotW purchases some of their ingredients from outside of the US. However, a great thing about TotW is that the ingredients used in their food are both sustainable and humanely raised.
The inspiration behind their food is that the founders wanted to manufacture "…a high-quality, yet affordable pet food option."[6]
The recipes for their dog foods were created based on a dog's ancestral dietary needs.
Taste of the Wild Varieties
Taste of the Wild has nine individual dry dog food recipes, including distinct blends for puppies and small breeds.
Taste of the Wild 3 Best Selling Dry Dog Foods
Grain Free High Prairie Adult – Roasted Bison and Venison
Grain Free Pacific Stream Adult – Smoked Salmon
Grain Free Sierra Mountain – Roasted Duck
Nutro Recalls
Nutro has only had one recall in the last year involving their dog food products.
The recall was issued in September of 2009 when they found plastic on their production line[7].
The following is a list of foods involved:
Nutro Ultra Puppy
Nutro Natural Choice Chicken Meal Rice
Oatmeal Formula Small Bites Puppy
Fortunately, since the 2009 recall due to plastic, there has not been another recall for their dry dog food.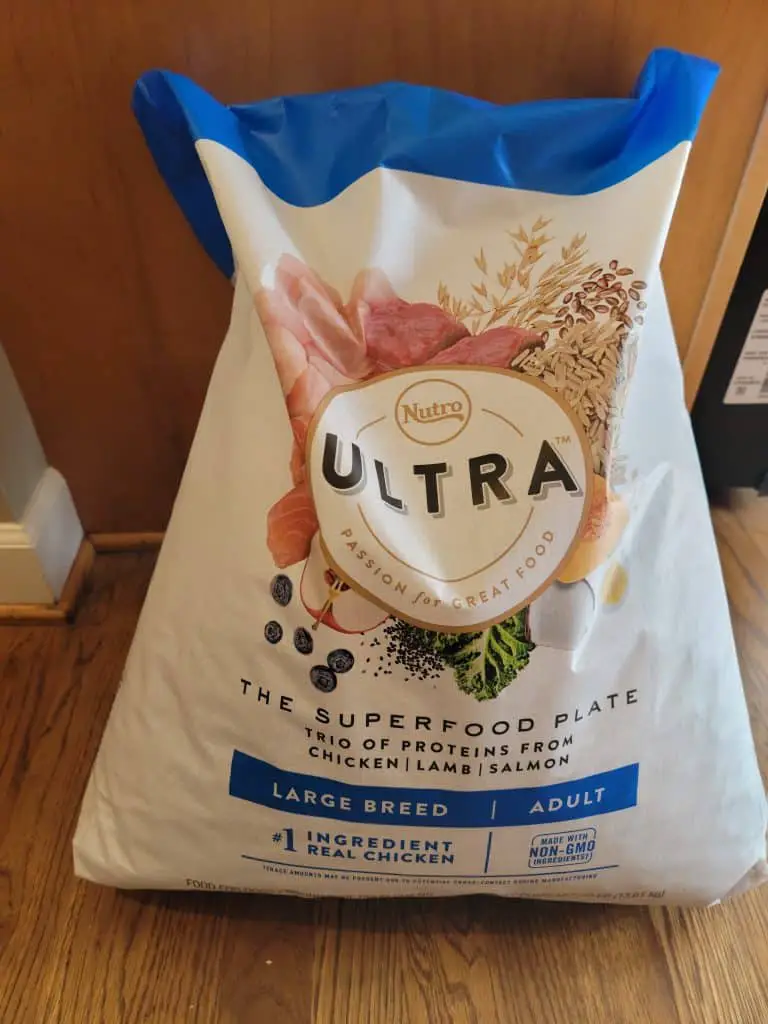 Taste of the Wild Recalls
Diamond Pet Food has had multiple recalls.
However, TotW has only had the one recall, which happened in May of 2012[8].
Salmonella contamination was the culprit for the recall, which affected their South Carolina plant. Only the dry food recipes were part of the recall.
The various recipes included in the recall were not listed individually, but dry dog food labels reflecting manufacturing codes with a 2 or 3 in the 9th position and an X in the next character were involved in the recall.
The actions taken by TotW to prevent future recalls have been effective in preventing any further dog food recalls.
Related: Cheaper Taste of the Wild Dog Food Alternatives
Taste of the Wild Lawsuits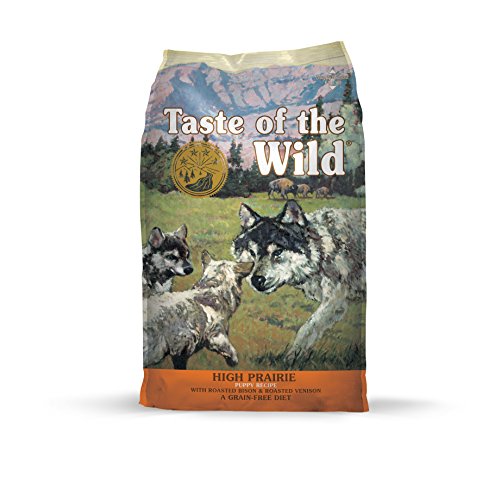 It is noteworthy to state that there are two ongoing lawsuits filed against Diamond Pet Food that are focused on Taste of the Wild.
The first suit filed against TotW in August of 2018 accusing TotW of food contamination consisted of the following three foods:
Grain-Free High Prairie Canine Formula Roasted Bison and Roasted Venison Dry Dog Food
Grain-Free Pacific Stream Canine Formula Smoked Salmon Dry Dog Food
Prairie Puppy Formula Grain-Free.
The suit asserts the dog foods involved are contaminated with pesticides, heavy metal (Arsenic, lead, mercury, and cadmium), acrylamide, and BPA.
The other lawsuit filed in February of 2019 claims the same contamination issues like the one recorded in 2018.
The five recipes included in this lawsuit are:
Grain-Free High Prairie Canine Formula Roasted Bison and Roasted Venison Dry Dog Food
Grain Free Pacific Stream Canine Formula Smoked Salmon Dry Dog Food
Prairie Puppy Formula Grain-Free
Southwest Canyon with Beef in Gravy
Southwest Canyon with Wild Boar
What's Important When Choosing a Dog Food?
We all know that ingredients are an essential part of deciding which dog food would be the best one for our dog, but there are many other factors that affect our buying decision.
There are two main categories that help us decide on the which dog food would be ultimate match for our dogs.
The 1st category covers the chief elements that relate to our dog's unique dietary requirements. The 2nd category covers the peripheral aspects that don't directly impact our dog.
Primary Elements
Health – GI issues such as chronic pancreatitis or irritable bowel disease, Heart or Kidney Disease, Allergies, and so on
Size
Age
Weight
Energy Level
Secondary Elements
Dog Food Company's reputation
Where the ingredients are sourced
Price
Availability
Ingredients
Where the food is manufactured
Comparison of Nutro VS Taste of the Wild
Ingredients
Winner: Nutro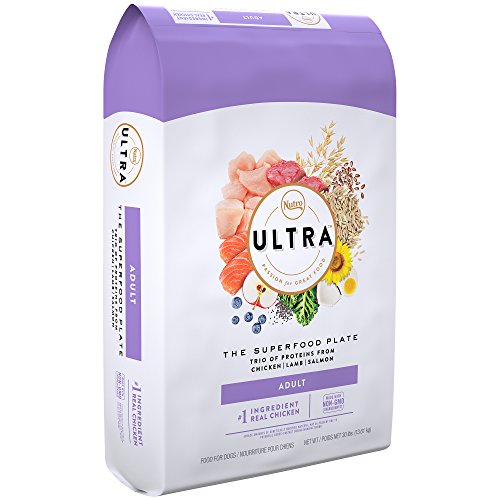 Nutro's extensive variety of food lines, making them the winner.
Because Nutro offers both grain free and non-grain free options, it puts them ahead of TotW in the ingredient category.
In addition to the different grain options, they also have a variety of proteins, both common like chicken and unique like venison.
Also, Nutro's dry dog foods are all comprised of non-GMO ingredients and are free from wheat and corn.
TotW is an entirely grain-free diet.
As a grain alternative, they have a mix of potatoes and lentils (both sweet and non-specified). Also, they use alternative flours like potato and pea flour instead of the more traditional wheat or rice flours.
The first few ingredients in the top-selling foods are high-quality proteins.
In regards to the rest of the ingredients, there is a diverse selection of fruits and vegetables; however, since the food is protein focused, it is a bit on the lighter side.
Price/Value
Winner: Nutro
Nutro's dry dog food averages just over a dollar fifty per pound where as TotW averages almost two dollars per pound.
It's a small difference, but it adds up over time, especially if you have multiple dogs.
Availability
Winner: Taste of the Wild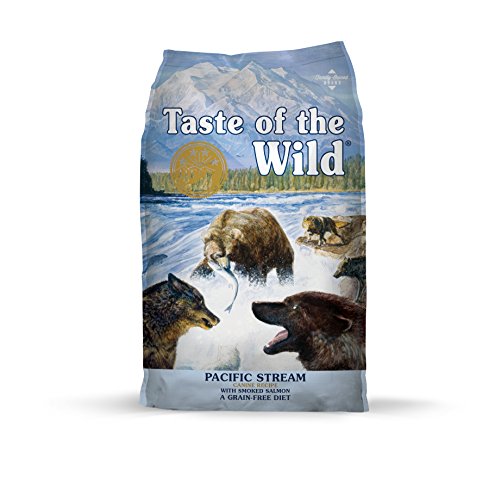 Taste of the Wild can be found almost anywhere: grocery stores, pet stores, dog daycares, and even some hardware stores.
Nutro's website only shows large chain stores like Pet Smart, Target, and WalMart.
Both brands are available online at most of the same places.
You can find Nutro on both Amazon and Chewy.
Similarly, Taste of the Wild is also available at both Amazon and Chewy.
Taste
Winner: Taste of the Wild
TotW came out on top for taste. Because the food is protein focused, the dogs seem to gravitate to this brand.
The X Factor
Winner: Nutro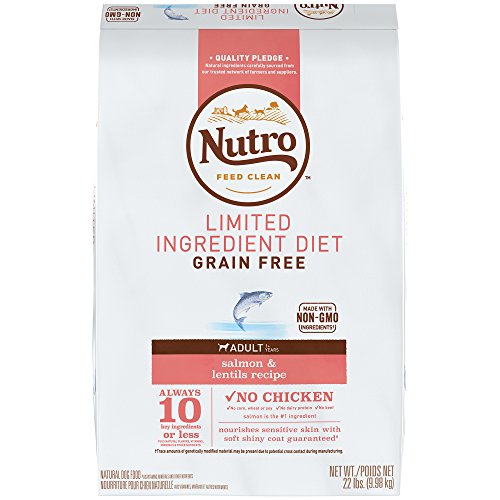 Nutro won the X Factor because of the varieties.
Not only do they have multiple food lines, but within the food lines, they have very specialized food formulas for different breeds and ages.
For example, they have large breed puppy formulas, small breed senior formulas, and numerous other unique combinations within each of their five different food lines.
Overall Winner
Winner: Taste of the Wild
Taste of the Wild is the overall winner; the dogs preferred TotW, it's still economical, and it's more readily available.
Conclusion
Both dog food brands are great choices.
However, if you're still on the fence about the food, have your dog try both and let your dog make the decision.
Most pet stores will allow you to return an open bag of dog food if there is at least 50% of food left in the bag.
Resources