One of the many things we needed to do when we adopted Mirabelle was to sign her up for pet insurance.
We've been with the same pet insurance company for a while. The prices have steadily been increasing over the years.
Initially, when I signed up for pet insurance 16 years ago, there weren't as many choices as there are today.
So, I decided it would be best to do some homework and compare the different plans and companies.
After taking the time to do the research, I thought it would be fun to share my Eusoh review.
About Eusoh
Eusoh (pronounced you-so) started in 2017 after the founder, Allen, Kamrava, MD, was able to raise $2M[1] to get his idea off the ground.
Kamrave was frustrated with the current state of the traditional insurance companies and had a vision of a better method for patients to pay their medical bills.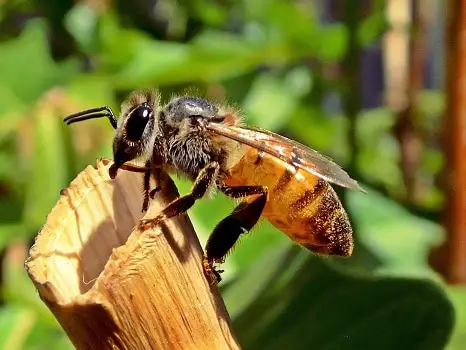 After bouncing his idea off of others, he decided to launch his insurance plan with pets first.
Eusoh's name comes from the word eusociality, which is a level of social organization found in nature.
Specifically, it refers to communities that work together to care for one another, which is what Eusoh strives to embody.
Their mission statement is, "better, more affordable health protection for our pets and peace of mind for our finances!"[2]
According to Eusoh, they are not a pet insurance company; instead, they are a community of pet parents that aid to support one another to help pay for vet bills together.
Eusoh is not like a traditional pet insurance company like PetPlan (don't miss our full Petplan review before you go). When you sign up with Eusoh, you join a "cost-sharing" group of other pet parents.
To join a group, you need to request approval, which is then voted on by the other members in the cost-share community.
✔
Pros
Aids in paying for most vet bills
Fairly economical
Only $250 annual out of pocket costs
Never pay more than $65 per month for the program.
Requests are approved by a Eusoh committee and not your group.
✘
Cons
Does not cover spay or neuter costs
Does not cover routine dental cleanings
Membership is dependent on being approved by other members of a group.
Pre-existing conditions are not included.
How Eusoh Works
Eusoh sounds complicated, but in truth, how it works is a relatively straight forward program.
After setting up your account and being accepted into a group, you are then required to wait 30 days before you can submit requests.
However, once your grace period is complete, you:
Go to the vet
Pay your bill
Submit your vet bills for reimbursement either via computer or on your smartphone
Get reimbursed
Your reimbursement posts to your account during the monthly billing cycle, which is the 28th of the month
To collect your reimbursement, sign in to your Eusoh account and withdraw the money back into your bank account or debit card associated with your Eusoh billing.
Things to Consider When Buying Pet Insurance
Having insured by dogs for the last 16 years, I am a big fan of pet insurance.
Dogs can be expensive.
And, unfortunately, accidents and unexpected medical conditions happen and they can get pretty darn spendy.
For example, when Daisy had multiple strokes in 2017, she required over $5000 in medical care. Thankfully, insurance covered a fair portion of her bills, lighting the financial load.
Additionally, there are necessary preventative costs such as:
Vaccines
Monthly preventatives
Annual exams
Routine bloodwork
All of these things add up and insurance helps to offset some of these costs.
Pet Insurance for Senior Dogs and Pre-existing Conditions
Though I feel pet insurance is an excellent choice for most pet parents, it may not be suitable for senior dogs.
The majority of pet insurance companies will not cover pre-existing conditions, and if your senior has issues such as arthritis, they will likely not be covered.
Is Your Dog Driving You Nuts During the Day?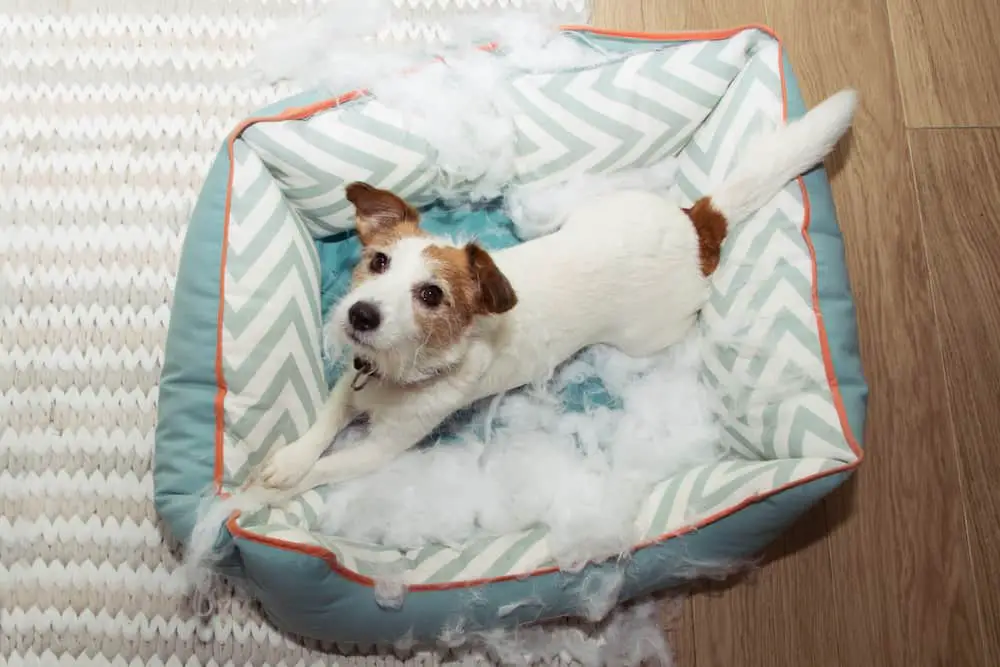 Get Our List of 11 Awesome Indoor Activities to Keep Your Dog Busy and Out of Trouble!
However, on the flip side, if you adopt healthy senior dog, insurance might be the right choice to help with future medical costs.
One thing I've observed is that as my dogs get older, their medical expenses have increased.
Pet Insurance for Puppies
The ideal candidates for pet insurance are puppies since there are often several expenses in their first year.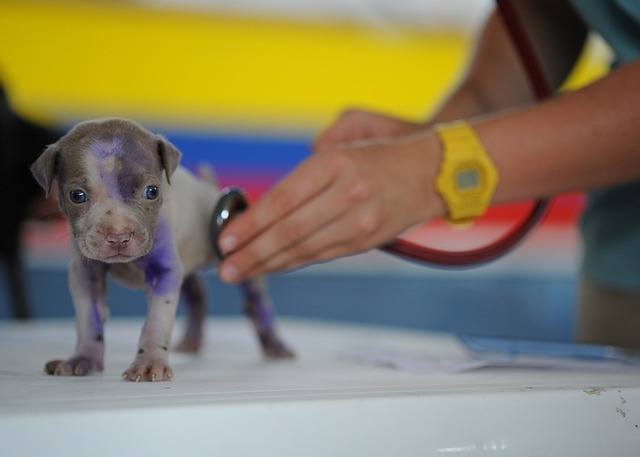 Many of the vaccines require booster shots such as distemper, Lyme, and leptospirosis. Additionally, many pet parents opt to spay or neuter their puppies, and many insurance companies pay a portion of this service.
Before committing to a pet insurance plan, there are a few things to keep in mind:
Enrollment Guidelines
Coverage Details (Incidents, Treatments, Routine Care, Behavioral, Continual, Preventative Medicine)
Out of Pocket Limit
Deductible Amount
Pre-Existing or Predisposed Conditions
Exclusions
Waiting Period after Signing Up
Reimbursement Policy and Amounts
Annual or Monthly Costs
Features and Benefits of Eusoh
The benefits of choosing Eusoh to help cover your dog's medical expenses are:
Minimal Monthly Fee
Your monthly payment is a minimum of $17 per month, with a maximum fee of $65.
The average monthly cost for insurance for a dog is $47.20[3].
Your monthly fee will only increase above $17 to replenish your base account amount of $48.
Over the last twelve months, the average payment for members was $35 per month.
Eusoh Does Not Profit from the Premiums Because There Are None
The majority of the fees associated with Eusoh is money that you will receive back throughout the year when you submit for medical expenses.
Eusoh earns a minimal amount of money in this program and does not benefit financially if they don't approve coverage for medical expenditure.
Single Coverage Plan
Eusoh has only one plan that covers accidents, illness, and general wellness costs.
Whereas, with many other insurance companies, you need to choose which type of coverage you want for your pup.
No Networks
You decide who your dog sees; all vet clinics are covered since there are no networks to think about in this plan.
Easy Receipt Submission Process
You can submit your vet bills from your smartphone.
What Does Eusoh Cover?
✔
The Eusoh coverage plan reimburses for:
Injuries
Illness
Annual Checkups
Cancer
Hereditary Conditions like Hip Dysplasia
Congenital Conditions
Surgeries
Prescribed Medications
Alternative Treatments
Wellness care
✘
What is not covered:
Spaying or Neutering
Medicated Baths
Grooming
Declawing
Routine Medications (Flea/Tick/Heartworm)
Dental Cleanings
Non-Prescribed Supplements
Ear Cropping or Tail Docking
Food
Breeding-Specific Expenses
How Much Does Eusoh Cover?
Eusoh covers 80% of the national average for the expense submitted after the $250 out of pocket has been met.
For example, if your first request were for a $1000 injury to your dog, it would look like this:
-$250 for out of pocket
-20% is your responsibility after the $250
80%, or in this case, $600, for reimbursement, if the amount was within the national average.
Although they do take into account the different areas of the country, since 80% of a vet bill from a small town vet may look very different than 80% from a vet in a more expensive area of town.
Unfortunately, where I live, the vet costs are higher than the national average, so my 80% reimbursements may not be covered as well as if I went to a less expensive vet hospital.
Unlike many other vet insurance programs, Eusoh uses this calculation for all of their expenses, not just injury or illness.
Whereas, other more traditional insurance companies a flat rate for certain services versus a percentage.
How Much Does Eusoh Itself Cost?
Here is the breakdown of costs for Eusoh:
The initial signup deposit is $48. The $48 deposit is where the funds to cover expenses come from, so when the deposit drops below $48, you are responsible for refilling your account.
Monthly fee of $17 plus the cost to bring your deposit account back up to $48.
If you cancel before one year, you will lose your $48 deposit, but no other cancellation fees are incurred.
So, each month you will never pay more than $65, which would only be if the full $48 deposit was used for medical expenses within your cost-sharing group.
Social Proof
I scoured the internet and found some user reviews that seemed rather positive.
Some of the things people like about Eusoh are:
Community-based program
A variety of community pools such as large breed dogs
Easy to submit claims
Additionally, they have been praised multiple times for their excellent customer service.
And I am in full agreement with this statement.
I had questions about the program; in truth, I was struggling with understanding how the community pool worked.
I was mildly surprised to find out that there wasn't an 800 number to call with my questions.
However, they do have a chatbot that will set up an appointment for a phone call or connect you to a representative for an online chat. I used the chat feature and was happy to have gotten my questions fully answered politely and efficiently.
Testimonials


Eusoh Alternatives
As I mentioned earlier, there are several plans on the market today, and here are a few other alternative options.
Pet Plan
Pet Plan is a traditional pet insurance program.
They offer similar coverage to Eusoh, including holistic care, illnesses, and accidents.
Additionally, they cover dental issues such as periodontal disease and oral injuries impacting your dog's teeth, provided you keep up with annual dental exams.
The differences between the Pet Plan and Eusoh:
365 day curable exclusionary period on pre-existing conditions
$0 enrollment fee
15 day waiting period after sign up
No group approval needed to join
24/7 customer service via phone
42 years of experience
Preferred insurance provider to AARP and American Animal Hospital Association
Costs vary depending on multiple factors (The average price for a Labradoodle puppy in Philadelphia is between $24-$61.06, depending on which of the three plans you choose)
Pet Plan is the ideal company for those looking for a more traditional pet insurance plan.
If you are looking for a plan with a shorter wait time and one that has a higher coverage limit, click here to get signed up.
Companion Protect
Companion Protect covers accidents, injuries, and illnesses.
Additionally, they will cover some pre-existing conditions, though it must be one listed in their program.
The pricing for their program is non-breed-specific, but may be impacted by the age of your dog.
Companion Protect covers things such as cancer treatments, hip dysplasia, prescription food (some restrictions apply), and holistic care such as acupuncture and chiropractic care.
The differences between Companion Protect and Eusoh:
Billing structure
They have a vet hospital network (If you work with a clinic out of network you can still receive coverage, but the deductible is higher, and the wellness exam is not covered)
Covers 90% of the cost
Does not cover preventative or wellness care
Companion Protect is the ideal plan for those looking for coverage for the unexpected.
If you are looking for a more conventional insurance plan with a 90% coverage amount, click here to learn more.
Pets Best
Pets Best is a pet insurance company that offers unlimited care options.
They have multiple plans to choose from, with varying deductibles and choices that have no annual or lifetime reimbursement limits.
Additionally, like Eusoh, they do have some plans that cover general wellness.
Pets Best offers accident plans as low as $9 for any age dog and any breed.
The differences between Pets Best and Eusoh:
Multiple plans
Specific policies cover spay/neuter up to $150
Plans that cover flea/tick/heartworm prevention
Coverage reimbursement not solely based on a percentage
Less of a waiting period for most coverage: 3-day for accidents, 14 days for illness, and 6 months for cruciate tears
Pets Best is the perfect insurance company for those looking for more comprehensive coverage (it's also the best choice for German Shepherds!). If you are looking for a full-coverage plan, click here for a free quote! 
Should You Get a Eusoh Pet Health Plan?
That depends on your situation.
If you have a multi-dog household and are looking for pet insurance to cover all over your pets, Eusoh has a multi-pet plan.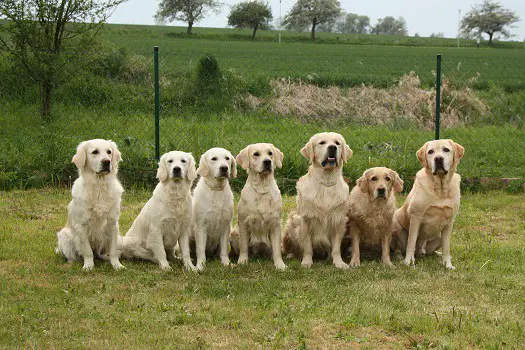 For the first dog, it is $17 per month, but for pets 2-4, it is $10 per month, and if you have five or more pets, those do not have a monthly fee. Only the $48 deposit needs to be maintained.
If you are considering a less costly monthly option with a lower initial fee that covers illnesses, accidents, and wellness care, Eusoh is an excellent plan for you.
If you are struggling with finding pet insurance because of your dog's age or breed, Eusoh does not have those restrictions.
If you adopt a dog that is predisposed or have a dog that has the potential for specific chronic or significant health issues that have not yet manifested, Eusoh would be a good option to help with possible future medical expenses.
Conclusion
Having a multi-dog household that has suffered multiple injuries and illnesses, I can only be grateful that I have pet insurance.
Accidents and illnesses are just part of being a dog parent. And though many of us budget for vet bills, the unexpected ones can truly cause significant financial hardship.
However, if you have insurance and know you will be reimbursed for close to 80% of your vet bill, it is a lot less stressful to consent to the treatment or costly procedure.
Eusoh is a unique pet protection program with several benefits over its competition.
One of the most intriguing aspects of Eusoh is the community-based structure providing a program to help offset vet costs.
Additionally, Eusoh's one plan program, which covers wellness and the unexpected for a low monthly fee, is perfect for most dog parents.
Though it doesn't cover a few things such as spay/neuter, it does cover other values not often included by larger insurance company plans, such as prescribed supplements and holistic medicine.
Plus, your dog's breed does not factor into Eusoh's program, so dogs that may be predisposed to certain diseases that would not be covered by most insurance may find Eusoh far more agreeable.
If you think Eusoh would work for your dog, click here to learn more.
FAQs
How is Eusoh Different from Conventional Pet Insurance?
Eusoh uses a cost-sharing method to cover vet fees.
Customers join groups and the groups work together to help one another pay for vet bills.
Additionally, it has one single program as opposed to several options.
And, the monthly cost of the plan varies from month to month but never exceeds $65.
Where Is Eusoh Available?
Everywhere in the US.
Is My Dog Eligible?
All dogs are eligible, but you must be accepted into a group.
If your dog has a pre-existing condition and you specify you are not looking for coverage for that condition, most groups will accept your dog into their group.
Resources
https://www.prnewswire.com/news-releases/eusoh-raises-2m-seed-financing-to-build-their-scalable-disruptive-alternative-to-insurance-300667939.html