This post may contain affiliate links. It doesn't cost you anything extra and it keeps our lights on, our families fed, and our dogs spoiled. For all the juicy fine print, see our affiliate disclosure
We have all read the benefits and reviews on various pet insurance companies.
But though you now you know the pros and cons, it still doesn't answer the question:
How does pet insurance work?
Pet insurance works very similarly to human health insurance with monthly payments and out of pocket costs.
But dog parents have a lot more options when choosing pet insurance.
And because there are a few differences, we need to familiarize ourselves before signing up for a pet insurance policy.
If you are interested in learning more about pet insurance, such as pre-existing conditions or what pet insurance covers and doesn't cover, click on these links to learn more.
This article will explain the different aspects of pet insurance policies such as deductibles, limits, and reimbursement percentages, plus different coverage types, and break down the process of how to file a claim.
What is Pet Insurance?
Pet insurance helps pay your vet bills.
How much of your vet bill you will be reimbursed for depends on your policy.
Additionally, most pet insurance plans help with accidents and illnesses, but not general wellness care.
Pet insurance is very similar to our health insurance, with a few exceptions:
Human health insurance operates on networks – Most pet insurance companies allow their customers to go anywhere
Human insurance includes wellness care – Pet insurance may offer it as an add on benefit
With pet insurance, you may be able to customize the policy to meet your financial needs
But like human insurance, pet plans differ from company to company, and coverage of certain conditions or medications may be handled differently based on which insurance plan you are on.
Is Your Dog Driving You Nuts During the Day?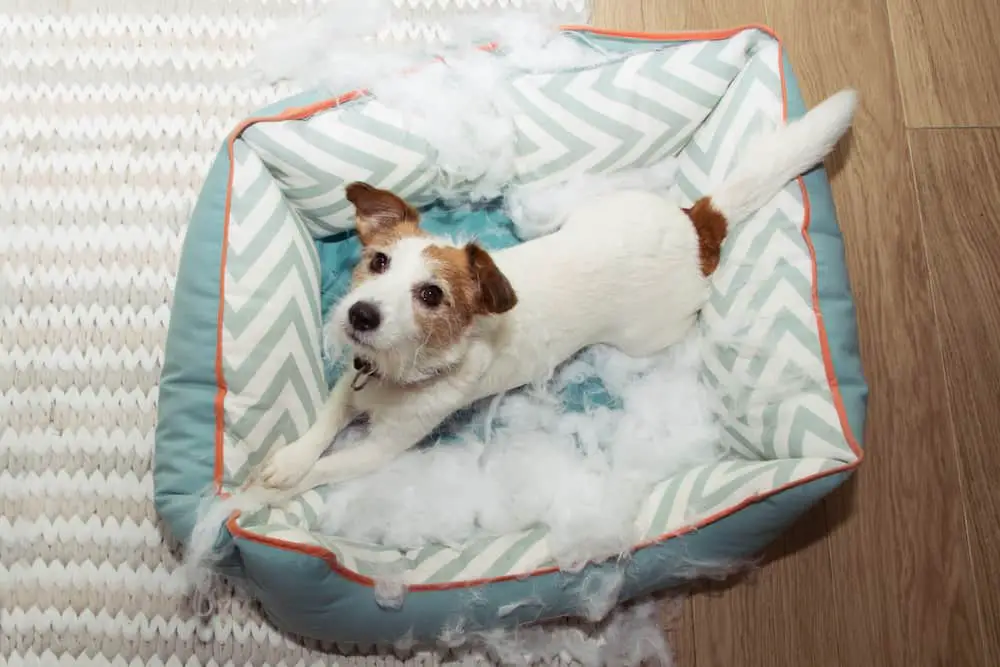 Get Our List of 11 Awesome Indoor Activities to Keep Your Dog Busy and Out of Trouble!
Finally, most people choose the insurance company that your employer works with as opposed to seeking out insurance on their own.
Though this is usually the more economical route, it also impacts which medical center you choose.
But with pet insurance, you get to choose from numerous pet insurance options, and more than 90% allows you to choose the vet.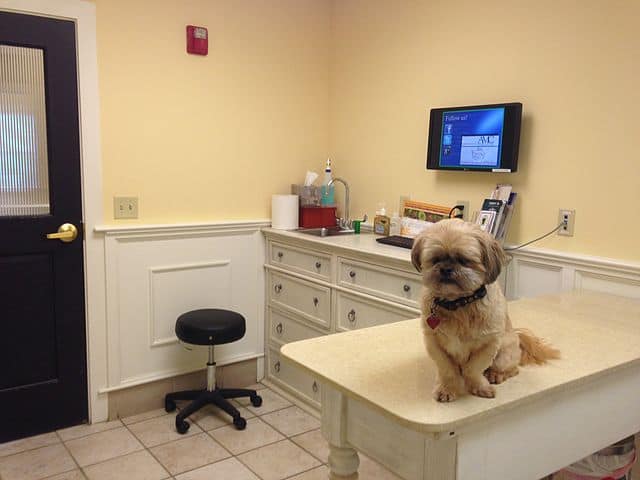 How Does Pet Insurance Work?
Here are the steps to how most pet insurance plans work.
I have outlined how individual companies work below, as well.
Step 1 – Sign your dog up for plan and wait the alloted amount of time
Step 2 – Bring your dog to the vet
Step 3 – File the claim – Fill out the appropriate forms and send in the vet bill via email, fax, app, or USPS
Step 4 – Wait for the results of the claim
Step 5 – Receive reimbursement according to your plan, as it falls within the guidelines of your policy.
How Does Eusoh Pet Insurance Work?
Eusoh's plans are accident and illness only plans
Go to any vet and pay for your services in full[1]
Submit a claim – Send in a photo of the receipt, no form needed
Reimbursement is deposited into your Eusoh account, and you can withdraw funds from the account using a debit or ACH account.
For more information, check out our Eusoh review!
How Does PetPlan Pet Insurance Work?
Visit and pay your vet in full
Submit claims to PetPlan online, email, fax, mail, or phone app
Receive reimbursement as a check in the mail or direct deposit to your bank account
Want to learn more? See our PetPlan review!
How Does Trupanion Pet Insurance Work?
Visit your vet
If your vet has Trupanion software, you will only be responsible for paying your portion of the bill[2]
If your vet doesn't have Trupanion software, fill out a claim form and submit it along with your invoice and the medical records from your vet
Receive reimbursement
How Does Nationwide Pet Insurance Work?
Visit and pay your vet
File a claim through email, fax, USPS, or online from your computer or phone
Receive reimbursement via check or direct deposit
How Does Embrace Pet Insurance Work?
Visit and pay your vet
Bring your claim form with you to the vet and ask someone from the vet's office to fill it out or fill it out using the complete invoice[3]. Then submit it via mail, email, fax, or online from your computer or phone
Receive reimbursement via check or direct deposit
What makes Embrace so great? Find out in our Embrace review!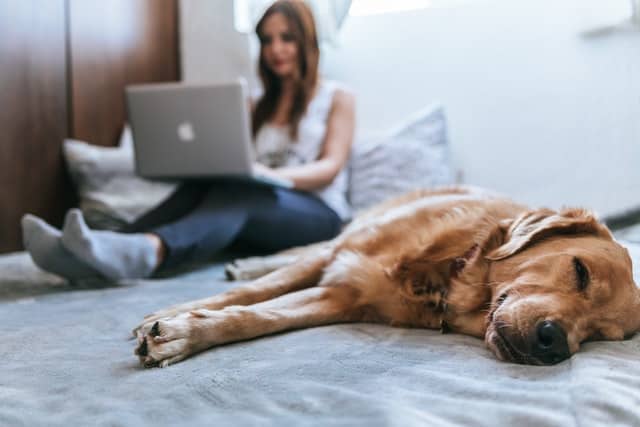 What you Need to Know About Premiums, Limits, Deductibles, & Reimbursements
Premiums
A premium is the cost of pet insurance, and what you pay monthly, quarterly, or annually to maintain a pet insurance plan.
Premiums can range from $9/month for accident-only coverage up to $150+/month for the best coverage.
Premiums vary based on:
Company
Where you live
Your dog's breed
Your dog's age
The plan you choose
Policy details including deductible, limits, and reimbursement amounts
Annual or Lifetime Limits
When pet insurance companies refer to limits, they are talking about maximum payout amounts.
Most pet insurance companies have a set limit to how much they will pay out per year or the lifetime of the dog.
However, companies with flexible plans allow you to choose the reimbursement limit.
Each company is different; here are a few examples:
Eusoh – $8500/year
PetPlan – $250-$1,000
trupanion – Unlimited payouts for life
Nationwide – Varies per condition
Embrace – $5,000-$30,000
For flexible plans, choosing a higher limit will raise your premium.
Deductibles
A deductible is the dollar amount that you pay out of pocket for eligible expenses before your insurance benefits kick in.
Most deductibles only need to be met annually, though some pet insurance companies have deductible amounts based on the incident.
For example, Sophie is on an old plan and has a $50 deductible per incident.
For companies that offer flexible plans, choosing a higher deductible will lower your premium.
Eusoh – $250
PetPlan – $250-$1,000
trupanion – $0-$700
Nationwide – $250
Embrace – $200-$1,000
Reimbursements
Reimbursements are based upon a set percentage and are what the insurance company will cover for eligible expenses.
However, some companies base reimbursement amounts on the average cost of a service and not the amount you were charged.
For example, some insurance companies will reimburse 80% of the average price of ACL surgery.
Say you paid $1,000.
Instead of getting $800 back, pet insurance looks at the average cost, so if the average is $750, then you get reimbursed $600 instead of $800.
On flexible plans, the higher you choose for a reimbursement amount, the higher your premium.
Eusoh – 80%
PetPlan – 70%, 80%, or 90%
trupanion – 90%
Nationwide – 90%
Embrace – 70%, 80%, or 90%
Conclusion
Though pet insurance may be confusing at times, once you can break it down, it becomes easier to navigate through the different insurance companies' policy options.
And now that you have a better understanding as to how pet insurance works, it should be easier to choose a plan.
Resources