This post may contain affiliate links. It doesn't cost you anything extra and it keeps our lights on, our families fed, and our dogs spoiled. For all the juicy fine print, see our affiliate disclosure
Are you trying to figure out if pet insurance is worth it for you?
With so many pet insurance choices available, it is challenging to know which pet insurance plan is best for you.
And the real question when sorting through the different options is:
What does pet insurance actually cover?
I am a big supporter of pet insurance, but I also know that after researching several plans, it can also make you go cross-eyed.
Because pet insurance coverage is an overwhelming subject, I have put together a list of standard procedures and conditions covered.
Additionally, I have highlighted different pet insurance companies, how they work, and summarized what each of them offers for coverage.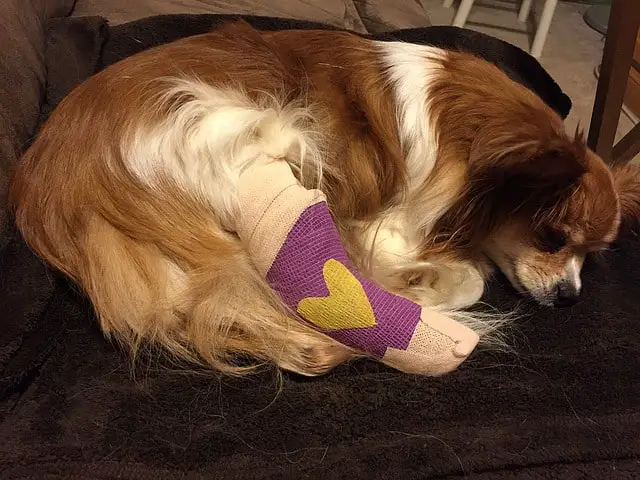 What Does Pet Insurance Cover?
The majority of pet insurance plans cover accidents, illnesses, and unexpected incidents.
However, some pet insurance plans do offer coverage for wellness care, though those plans are a bit more unique.
Additionally, pet insurance usually only covers cats and dogs, though a few do offer coverage for exotic pets such as birds, reptiles, and bunnies.
Though that is a broad spectrum answer, there is always going to be a unique plan that covers what others do not, but it will usually come at a higher cost.
The Four Most Common Pet Insurance Plans
#1 – Accidents Only
This is just like what it sounds like.
Is Your Dog Driving You Nuts During the Day?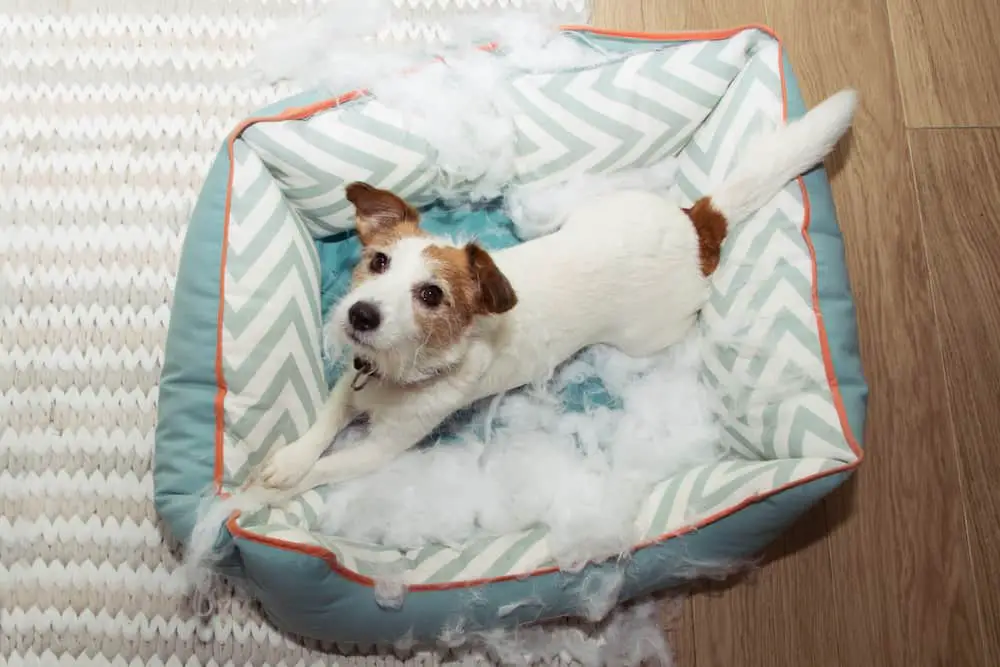 Get Our List of 11 Awesome Indoor Activities to Keep Your Dog Busy and Out of Trouble!
If your dog is injured or falls ill due to an accident such as eating something that they shouldn't, such as foreign bodies (squeaky toys, bones, etc.) or poisoning, this plan will cover you.
#2 – Accidents and Illnesses
This includes all of the above plus illnesses like pancreatitis, Cushing disease, Lyme disease, and diabetes.
#3 – Limited Comprehensive Plan
This would include the two above and some wellness care such as vaccines, flea and tick and heartworm preventative, and death benefits such as cremation.
#4 – Riders or Add-Ons
These are ala carte coverage options that can be added to your base plan.
For example, I have a cancer rider plan for Sophie since her base policy does not cover it.
Medical Procedure Coverage
Below is a list of standard medical procedures and whether or not most pet insurance plans cover them.
Spay and Neuter Surgery – Only under comprehensive or rider plans.
ACL or Hip Dysplasia Surgery – Depends on if it is considered a hereditary condition and whether or not your policy covers those conditions.
Dental Cleanings – Most plans do not, but there are some with riders available.
Lump Removal – As long as it is for medical reasons and not cosmetic reasons, if you have illness coverage, lump removal would be covered.
Broken Bones – Yes; most if not all coverage plans would cover accidents resulting in broken bones. The only time it wouldn't be is if it was a pre-existing condition. For example, when we took Ginger in, her femur had been broken, and since she had it before getting insurance, it was not covered.
Conditions Covered by Pet Insurance
Infections – Such as UTIs, yeast, ear, etc.
Allergies – As long as your policy doesn't exclude hereditary conditions it will include allergies. Some dogs are predisposed to allergies and may not be covered, based on your specific plan.
Kidney or Heart Disease – It depends on if the condition is considered a congenital issue, and whether or not those are covered.
Irritable Bowel Disease, Chronic Pancreatitis, Diabetes – These are covered under illnesses, and coverage often includes diagnosis as well as treatment.
Arthritis – Yes, diagnosis and prescription medication is covered. Some plans offer coverage for alternative medicine treatments such as acupuncture and laser therapy. Also, some pet insurance coverage includes supplements.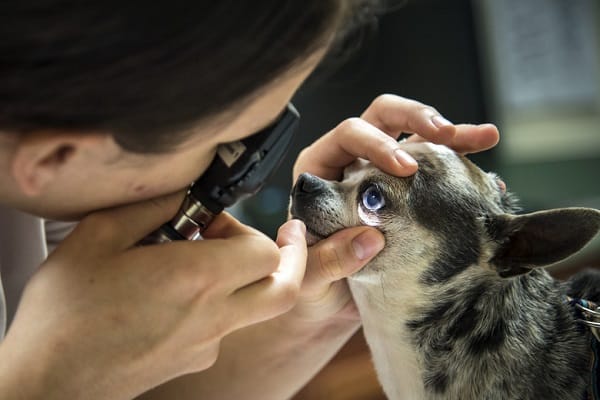 What Does Pet Insurance Not Cover?
The short answer is that most pet insurance companies do not cover:
Preexisting conditions
Hereditary or congenital conditions or diseases
Wellness or preventative care
Cosmetic surgeries
Though all insurance plans are different, these are the most common things not covered.
Hereditary Pet Insurance Coverage
Since I have mentioned hereditary coverage a few times, I felt it was important to discuss what genetic coverage is a bit more in-depth.
Often when talking about hereditary coverage, congenital coverage is also included.
Conditions falling into the hereditary and congenital coverage groups include diseases or conditions associated with specific breeds.
For example, Golden Retrievers are a breed predisposed to hip dysplasia, which is considered a hereditary condition.
Understanding pet insurance verbiage is essential before signing up for a plan to ensure you are getting the best pet insurance coverage for your dog.
Pet Insurance Coverage by Company
What Does Eusoh Pet Insurance Cover?
Emergency Care
Accidents
Illnesses
Orthopedic Issues
Hereditary and Congenital Conditions
Prescription Medications
Routine Care
Alternative Treatments
Cancer
Annual Checkups
What Does Petplan Pet Insurance Cover?
Illness[1]
Online Vet Appointments
Comprehensive Periodontal Disease
Alternative, Holistic, & Homeopathic therapies
Accidents
Diagnostic Treatments
Prescription Medications
Hereditary and Congenital
Imaging – MRI, CAT scan, and Ultrasound
Cancer
Non-Routine Dental Procedures (i.e., Root canal and broken teeth)
Surgery and Rehabilitation
Referral and Specialist Treatment
What Does Embrace Pet Insurance Cover?
Accidents and Illness[2]
Breed Specific Conditions
Alternative Therapies and Rehabilitation
Diagnostic Testing and Imaging
Emergency Care
Hereditary and Congenital
Specialist and Referral Medicine
Prescription Medications
Cancer
Preventative/Routine Care (Wellness Rewards Add-On coverage)
Behavior Therapy
Surgical, Hospitalization, and Nursing Care
Chronic Illnesses and Conditions
Consultations and Exams
Dental Issues, Not Including Routine Care
What Does Trupanion Pet Insurance Cover?
Injuries and Illnesses[3]
Hereditary Conditions – Hip Dysplasia, Diabetes, Thyroid disease
Unidentified Issues – Even if there is no official diagnosis for the illness
Congenital Conditions – Heart Disease, Liver Disease, Cataracts
Diagnostic Testing
Hospital Stays
Veterinary Supplements
Herbal Therapy
Prosthetic devices and carts
Medications
What Does Banfield Pet Insurance Cover?
Comprehensive Physical Exams
Vaccinations
Diagnostics
Fecal Test
Deworming
Dental Cleaning
Urine Testing
Preventative X-Rays
Eye Pressure Test
Electrocardiograms
Unlimited Office Visits
Spay and Neuter Surgery
Coverage by Condition
Since not all plans or companies cover the same conditions or procedures, I have listed various issues and which companies offer coverage.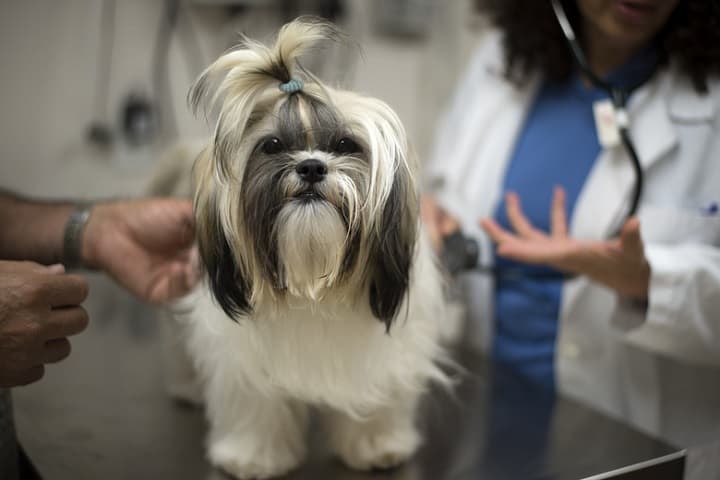 Routine Vet Office Visits
Not traditionally covered, except by:
Vaccinations
Not usually covered, except by:
Spay and Neuter Surgery
Not traditionally covered, except by:
Cancer Treatment
Most pet insurance plans cover cancer treatments, including:
Dental and Teeth Cleaning
Usually plans only cover accidents or disease, but not preventative care.
Banfield – Preventative care
Petplan – Non-routine
Embrace – Non-routine
Pre-Existing Conditions
Most pet insurance companies do not cover pre-existing conditions, except:
Embrace – will cover curable conditions that have been treatment-free for twelve months
Hereditary and Congenital Conditions
Some companies have limitations based on diseases and conditions associated with specific breeds.
However, the following offer coverage on these issues:
Eusoh
Embrace
Petplan
Trupanion
Flea and Tick and Heartworm Preventative
This is not commonly covered, except by:
Conclusion
Pet insurance is a great way to help offset costs for unexpected vet bills.
And, speaking from personal experience, there can be a considerable number of unforeseen expenses associated with having dogs in your life.
And with so many pet insurance policy options, it is easy to find one that will meet all of your needs.
Personally, if I were in the market to sign up for pet insurance, I would go with Embrace with the add-on wellness program since it provides the most comprehensive coverage.
So to answer the question, what does pet insurance actually cover? Quite a bit when you choose a comprehensive pet insurance plan.
If you have any questions or comments, I would love to hear from you!
Resources