This post may contain affiliate links. It doesn't cost you anything extra and it keeps our lights on, our families fed, and our dogs spoiled. For all the juicy fine print, see our affiliate disclosure
Considering pet insurance, but not sure how to choose a plan?
When looking for pet insurance, it is essential to understand both what is and what isn't included in your pet insurance plan.
Though most of us focus on what is actually covered by pet insurance, few of us remember to check for exclusions.
Making the wrong assumption about your policy's coverage can cause significant financial hardship.
I have checked out several pet insurance companies and compiled a list of exclusions to aid you in your search to make sure you choose a plan that is right for you.
When looking for a pet insurance plan, it is best to be sure your dog will be eligible for the best possible policy.
Read Also: Is Pet Insurance Worth It?
What Pets are Eligible for Pet Insurance Coverage
Believe it or not, but not all pets are eligible for pet insurance.
The majority of companies only cover cats and dogs, though there are a few companies that offer policies for exotic pets such as reptiles, birds, and other unique critters.
However, there are a few pet insurance companies that either do not cover specific breeds or charge a higher premium due to that breed's propensity for more significant health issues.
Why Aren't Some Breeds Covered?
The breeds not covered by insurance is due to the higher rate of health issues associated with that breed.
Overall, it aids in keeping costs down for all customers.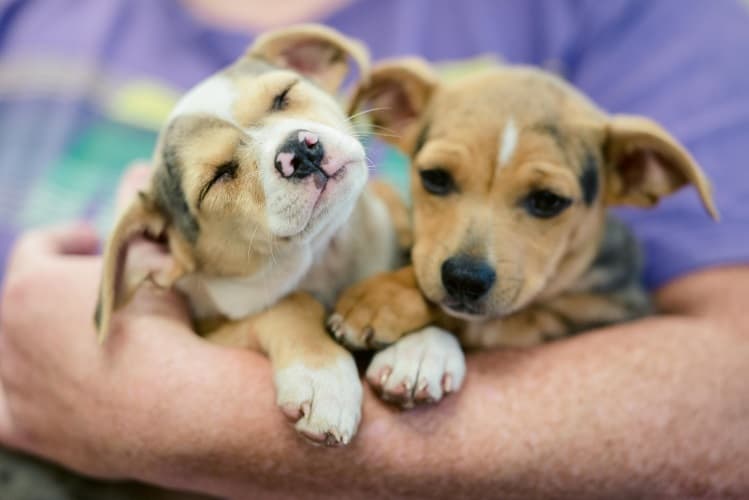 Pre-Existing Conditions
Most pet insurance coverage does not include pre-existing conditions.
Many dog parents sign up their dogs when they are puppies, so this rule does not impact those who sign up early[1].
Is Your Dog Driving You Nuts During the Day?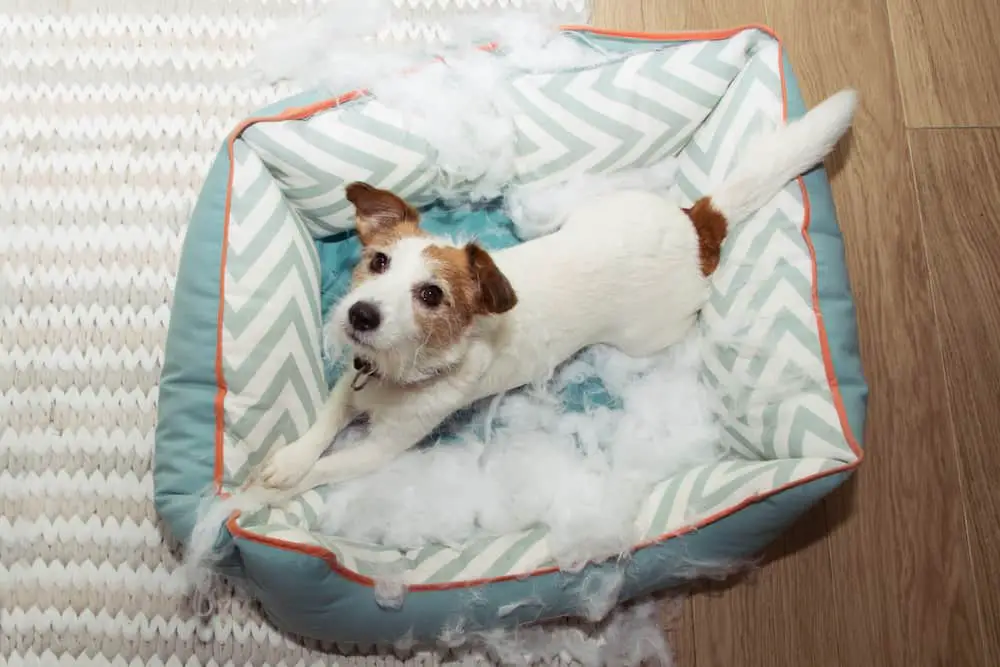 Get Our List of 11 Awesome Indoor Activities to Keep Your Dog Busy and Out of Trouble!
However, for those who get a dog from a rescue or a shelter, it may impact their insurance coverage.
For example, when I adopted Sophie, she had already been diagnosed with allergies, so all of her vet visits and medications are not covered, nor are any issues related to her allergies.
Pre-existing condition restrictions may also include bi-lateral conditions.
For example, if your dog had ACL surgery on its left knee before insurance, and later your dog requires ACL surgery on its right knee, it would likely not be covered.
The good news is that some insurance companies are now covering pre-existing curable conditions if they have been treatment-free for 12-months.
Read Also: What is Pet Insurance and How Does it Work?
Why Aren't Pre-Existing Conditions Covered?
If an insurance company were to cover pre-existing conditions, they would soon go out of business since people would only sign up when there was an issue and dump the plan once it was resolved.
Ultimately, the insurance companies would be paying out more money than they would ever earn.
Wellness and Routine Care
Pet insurance coverage is often set up to aid pet parents when unexpected bills come up, such as the dog that tangles with a porcupine.
Most policies are not set up to assist with general wellness, preventative, or routine care such as:
Vaccines
Routine dental care such as cleanings
Heartworm preventative medicine
Annual physical exams
Spaying/Neutering
Routine blood work such as checking for Lyme disease or heartworms
However, some companies do offer rider plans as an add on to aid in covering some of these expenses.
Why Aren't Wellness and Routine Care Covered?
Routine, wellness and preventative care are all things that pet parents can plan and budget for, whereas most insurance plans are set up to aid when the unexpected occurs.
By only covering accidents and illnesses, it helps to keep premiums down.
Hereditary and Congenital Conditions
Hereditary and congenital conditions pertain to issues that are either health conditions commonly associated with specific breeds or chronic problems that may appear later in your dog's life.
Some of these conditions include:
Hip or elbow dysplasia
Heart disease
Diabetes
Luxating patella
Eye disorders
Spondylosis
Why Aren't Hereditary and Congenital Conditions Covered?
Because they are viewed similarly to pre-existing conditions, these conditions are proven or often suspected to be the result of genetics[2].
Cosmetic or Elective Procedures
I am not aware of any pet insurance coverage that includes cosmetic or elective procedures such as:
Ear cropping
Tail docking
Removal of dew claws
Declawing
Cloning
DNA testing
Why Aren't Cosmetic or Elective Procedures Covered?
If it is not considered medically necessary, it is not covered because there is no requirement for your pet to have the procedure done.
Pet insurance is for medical costs only.
Office Visits or Exams
Many pet insurance coverage does not include office visits or exams, even if it is for a medical issue or concern.
However, most insurance policies will cover testing such as bloodwork, X-rays, and other diagnostic tests to determine the cause of illness or injury.
Why Aren't Office Visits or Exams Covered?
By not covering office visits or exams, it reduces the number of visits to the vet and helps to ensure pet parents are only bringing their dog into the vet for necessary appointments.
Breeding
Breeding, whelping, & pregnancy or complications associated with these things are not traditionally covered by pet insurance.
However, there are a few companies that do offer a rider policy to cover complications, illness, or injury resulting from breeding.
Why Aren't Breeding, Whelping, or Pregnancy Covered?
Breeding your dog intentionally or otherwise is an option and not medically necessary.
So, any issues resulting from breeding are also not covered as they are considered preventable.
Other
Additionally, there are a few miscellaneous things not covered by insurance, such as:
Injuries that are the result of racing
Avian flu
Nuclear war
Injuries resulting from neglect
Injuries caused deliberately by you or other members of the household
Prescription dog food
Supplements
Pet Insurance Companies that Offer Unique Coverage
There is always the exception to the rule, so below, I have highlighted some of the companies that offer additional coverage above the standard pet insurance plans:
Embrace
Embrace offers coverage for curable pre-existing conditions. Embrace also offers Wellness Rewards.
You can also add riders for additional coverage for routine care such as:
Wellness Exams
Vaccinations and titers
Spay or neuter surgery
Fecal & routine blood tests
Microchipping
Nutritional supplements
Cremation or burial
Gastropexy
Preventative teeth cleaning
Prescription diet food
Routine chiropractic care
Reiki, massage therapy, acupuncture
Hip dysplasia exams, radiographs, or other OFA testing
Grooming
Routine anal gland expression
Petplan
Petplan offers coverage for alternative and homeopathic therapies.
Additionally, they offer coverage for hereditary and chronic conditions like:
Hip dysplasia
Arthritis
Cancer
Banfield
Banfield's wellness plan provides coverage for routine care such as:
Unlimited office visits
Vaccinations
Comprehensive physical exam
Fecal exam
Deworming
Preventative X-rays
Spay or neuter surgery – Add on
Chronic care (i.e., kidney disease, kidney failure, diabetes, and chronic ear infections) – Add on
Wisdom panel – A test that screens for over 150 genetic diseases – Add on
Flea, tick, and heartworm prevention – Add on
Trupanion
The standard plan by Trupanion offers unique coverage for prosthetic devices & carts as well as veterinary supplements.
However, they also have an additional rider plan called the Recovery and Complementary Care package.
This package allows for extra coverage for:
Acupuncture
Behavior modification
Chiropractic treatment
Hydrotherapy
Rehabilitation therapy
Naturopathy
Homeopathy
There's also an industry-unique rider to cover (some) breeding expenses[3].
Eusoh
Eusoh's base plan includes coverage for routine care and hereditary conditions.
Conclusion
Most of us enjoy surprises, but not one of us likes them when associated with vet bills, which is why I always recommend pet insurance to all pet parents.
Whichever plan you choose, I always strongly recommend that you take the time to read the fine print and have a solid understanding of what is not included in your pet insurance policy, it will save you a headache in the long run.
Resources
https://www.petmd.com/blogs/thedailyvet/dkenney/2011/may/what_to_do_about_pre-existing_conditions-11194
https://www.petmd.com/blogs/thedailyvet/dkenney/2011/may/Why_Insurance_Coverage_for_Hereditary_Conditions_Is_a_Big_Deal-11227