This post may contain affiliate links. It doesn't cost you anything extra and it keeps our lights on, our families fed, and our dogs spoiled. For all the juicy fine print, see our affiliate disclosure
February is when my dad and his dog Clyde hit the road for a few weeks to visit friends and soak up the sun.
This year's destination is Texas and the surrounding southwestern states.
Before my dad left, he asked me what I thought of Royal Canin. He is currently feeding Science Diet but was thinking of switching Clyde to a new food that would be easier to find when traveling.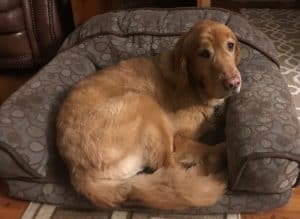 My dad also mentioned that he saw that Royal Canin offered a Golden Retriever variety, and he was considering that specific formula.
Unfortunately, Clyde suffers from food allergies, and the Golden Retriever formula contains grains, so I told him I would look into it and see what else I could find.
Royal Canin Company Overview
Royal Canin, established by a veterinarian Jean Cathary, was first invented in France in 1968.
During Dr. Cathary's career, he came to understand the significance of the impact food has on an animal's health.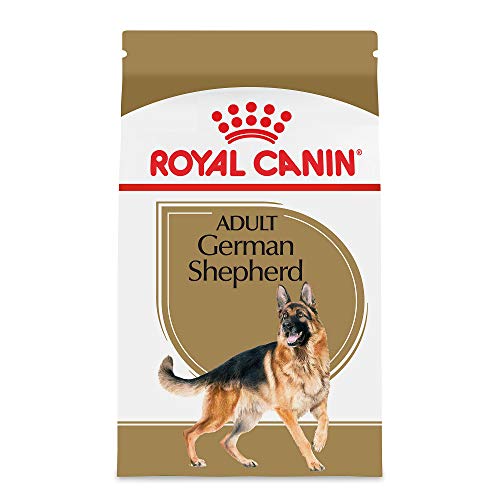 The original recipe invented by Dr. Cathary was named "yellow soup[1]", which was a recipe for dogs.
Over the next several years, Royal Canin underwent several acquisitions and continued to expand into a globally recognized brand.
As Royal Canin grew, so did the selection of foods they produced.
Finally, in 2002 they were purchased by the MARS company and continue as part of that organization.
Royal Canin's 3 Best Sellers
Hill's Science Diet Company Overview
The Hill's Corporation began in the 1930s, when Morris Frank, a blind man, requested assistance from Dr. Mark Morris[2].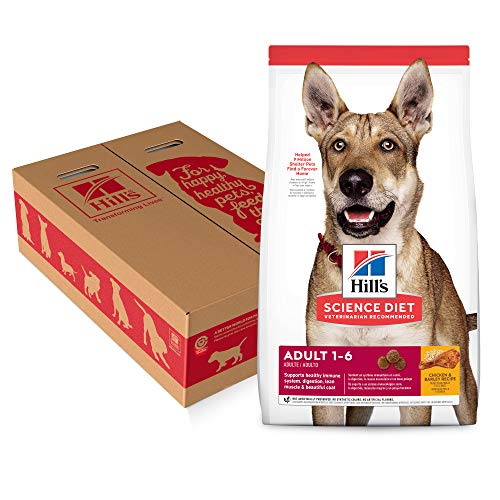 At that time, Mr. Frank owned a seeing-eye dog named Buddy, who suffered from kidney failure. The cause of Buddy's condition was due to poor nutrition.
In 1948 Dr. Morris partnered with a packing company in Kansas, Burton-Hill.
Mr. Morris and Mr. Hill joined forces and expanded the pet food company to add on a new research facility, where they later created four new foods.
What began with a recipe to assist Buddy to manage his kidney failure, grew into a globally recognized corporation that manufactures over 50 varieties of pet food recipes that focus on animals different health issues and life stages.
Hill's Science Diet's 3 Best Sellers:
Recalls
Both pet food companies have had a couple of recalls impacting their dog food.
Royal Canin
Royal Canin had two recalls in 2007, both for melamine contamination.
The contamination issue was due to the Chinese rice protein concentrate coming from Cereal Byproducts, out of Illinois. However, since the 2007 melamine recalls, they have not had any issues.
The foods included in their 2007 recalls include[3][4]:
KASCO Foods
Royal Canin Veterinary Diet Dry Dog Food
Sensible Choice Dry Dog Food (Twice)
Hill's Science Diet
Hill's Corporation had a few recalls involving their dog food.
One of which was the biggest recall in their history occurring in early 2019 and the other happened in 2014.
The foods included in their January, March, and May 2019 recall include[5][6]:
Prescription Diet
Science Diet Puppy
Science Diet Adult
The 2014 recall included 62 bags of food shipped to various vet offices in Hawaii, California, and Nevada[7]. The recall was due to suspected Salmonella poisoning.
What's Important When Looking for a Good Dog Food?
Several outside factors affect our buying decision when it comes to dog food.
Some of those elements are due to our dog's specific dietary requirements, whereas others are more to do with the food itself.
Below is a comprehensive list encompassing the various essential factors that make up our decision-making process:
Dog Specific
Breed
Size
Age
Health – Kidney disease, heart disease, allergies, and so on
Weight
Taste preferences – Some dogs prefer specific proteins over others
Outside Factors
Nutritional Adequacy Statement – Every dog food you purchase should have a statement declaring the food is "Complete and Balanced." What this means is that the food is nutritionally balanced for the life stage indicated on the label. According to the AAFCO (Association of American Feed Control Officials), this is the number one thing to look for when choosing a food[8].
Where the food is manufactured
Where the ingredients are sourced
The ingredient label
The name of the food (not the brand) – The name of the food will indicate how much of the main ingredients are contained in the food[9].
Price
Ease of availability
Brand history
Comparison of Royal Canin vs Science Diet
Ingredients
  Winner: Science Diet   
This was a close one; the two foods are very similar and contain many of the same animal proteins and carbohydrate sources.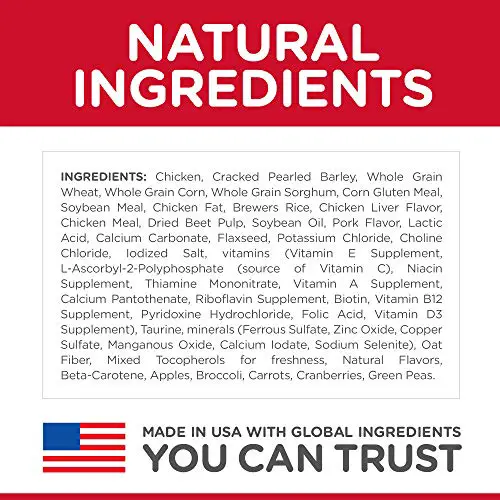 Also, both foods are nutritionally balanced and have an abundance of added nutrients and vitamins.
However, several of Royal Canin's formulas' first ingredient is a carbohydrate and not a protein. Whereas, Science Diet's primary ingredient is an animal protein, usually chicken, which is what tipped the scales in their favor.
The two primary foods I compared in this category were for the small breed adult dry food, and though they had similar protein levels, they varied in the fiber and fat categories.
Royal Canin had less fat and more fiber, making it the better choice for dogs requiring food that will aid in weight management.
Price/Value
  Winner: Science Diet   
Again the two brands were very close, but Science Diet averaged $2.10/lb for a medium bag of dog food, and Royal Canin averaged $2.64.
And because I feel the ingredient quality levels are comparable, it came down to the price per pound.
Availability
  Winner: Science Diet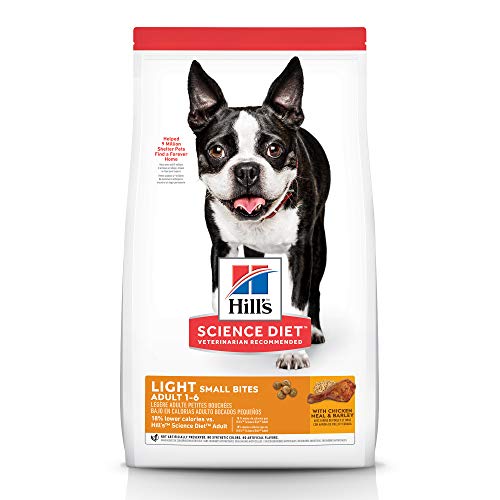 Science Diet and Royal Canin have the same availability online.
However, Science Diet is available at other stores besides pet supply retailers.
Some of the other locations it's available are:
Hardware Stores
Farm Supply/Outdoor Stores
Grocery Stores
Taste
  Winner: Tie   
Both foods are equally well-received.
I guess I shouldn't be surprised since the ingredients are so similar.
However, had I been forced to choose, I would have said Science Diet because of their first ingredient and higher fat content, but I was wrong.
X-Factor
  Winner: Royal Canin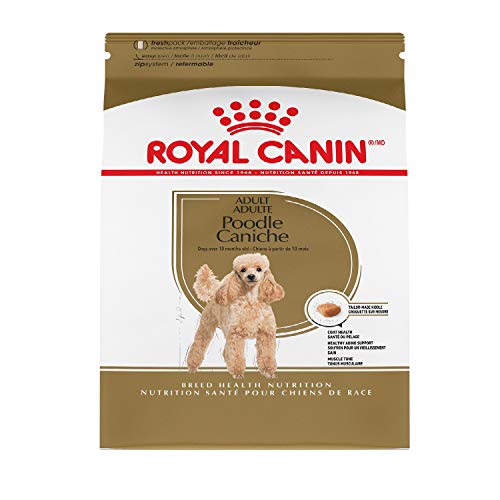 Both foods have an enormous selection of foods, and both have very specialized diets, including prescription foods.
However, Royal Canin is the only food I know of that has so many breed-specific foods.
It's downright impressive the number of foods formulated for the different dog breeds.
Overall
  Winner: Science Diet   
Though Science Diet won in most categories, every category was very close.
The two foods are very similar in every way, but since there can only be one winner, Science Diet came out on top this time.
The few factors that pushed Science Diet to the top of the list are:
Availability
Animal protein as the first ingredient
Price
Conclusion
After comparing the two foods and understanding Clyde's specific health needs, the best option was for Clyde to stay on Hill's Prescription Diet Z/D.
Yes, it is less convenient and relatively expensive, it is the best choice to meet Clydes health needs.
Resources
Still Have Questions?
Ask a Vet!