This post may contain affiliate links. It doesn't cost you anything extra and it keeps our lights on, our families fed, and our dogs spoiled. For all the juicy fine print, see our affiliate disclosure
Today, I'm comparing two dry dog foods: Taste of the Wild (TotW) and Fromm.
In our household, we have a lot of different dietary requirements.
Comparing dog food brands is the best way to determine which food would be the most fitting for our family.
Choosing the right dog food is not an easy task. This job is challenging because we can't just ask our dog, "Hey, what kind of food do you want me to pick up?"
Wouldn't that be nice?
But beyond your dog's preference you want to make sure the food is appropriate for:
Age
Size
Weight (Don't feed the same food for both weight-loss and maintenance)
Breed (Have both a chihuahua and a golden retriever? They have different needs!)
Energy Level
Health (Allergies, heart or kidney issues, GI issues, etc.)
Many factors have to come together in one food to meet your dog's many needs.  This is why picking a dog food is difficult.
In addition to your dog's needs, there are loads of different brands and varieties to pick from. Do you go grain-free?  Chicken-free? Soy and dairy-free? The variables are endless.
Taste of the Wild
Company History
Taste of the Wild is one of the many brands under the Diamond Pet Company umbrella. Diamond Pet was launched in 1970 by two brothers-in-law and has since transformed into one of the fastest growing pet food companies in the world.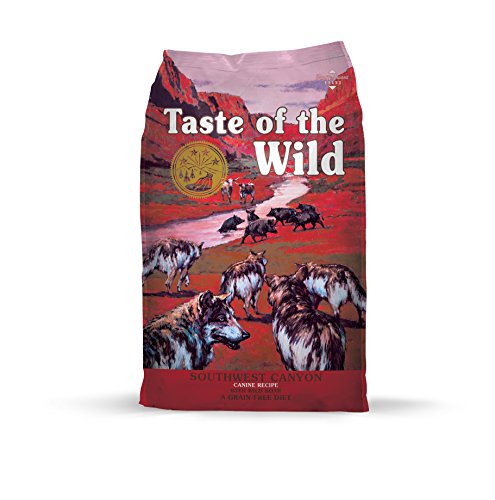 TotW is still a family owned brand that produces food in the United States.
TotW has 5 different manufacturing locations in the US, but some of their ingredients are sourced from overseas. TotW only uses ingredients that have been sustainable and humanely raised.
The idea behind their food is that TotW manufactures "…a high-quality, yet affordable pet food option."
The recipes for their food were created based on a dog's ancestral needs.
Related: The Best Taste of the Wild Dog Food Alternatives
Taste of the Wild Varieties
Taste of the Wild has 9 different dry dog food verities, including unique formulas for puppies and small breeds.
Taste of the Wild 3 Best Sellers of Dry Dog Food:
High Prairie – Roasted Bison and Venison
Pacific Stream – Smoked Salmon
Sierra Mountain – Roasted Lamb
Fromm
Company History
Fromm pet food is a family-owned Wisconsin-based company, which has a long history dating as far back as 1948. The Fromm family can trace their history as far back as 1852.
The initial spark for their pet food company actually originated in 1933, with the development of their silver fox food for their fox farm (try saying that 7 times fast!).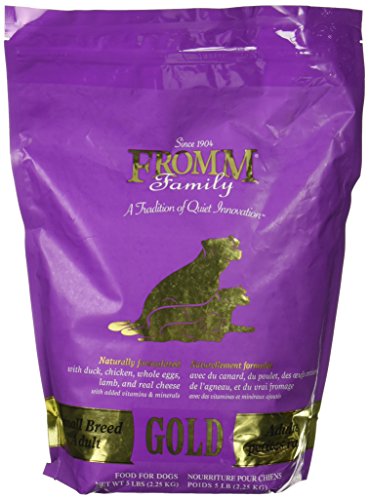 As time passed, Fromm's company grew beyond foxes, and in 1948 Federal Foods was launched.
Is Your Dog Driving You Nuts During the Day?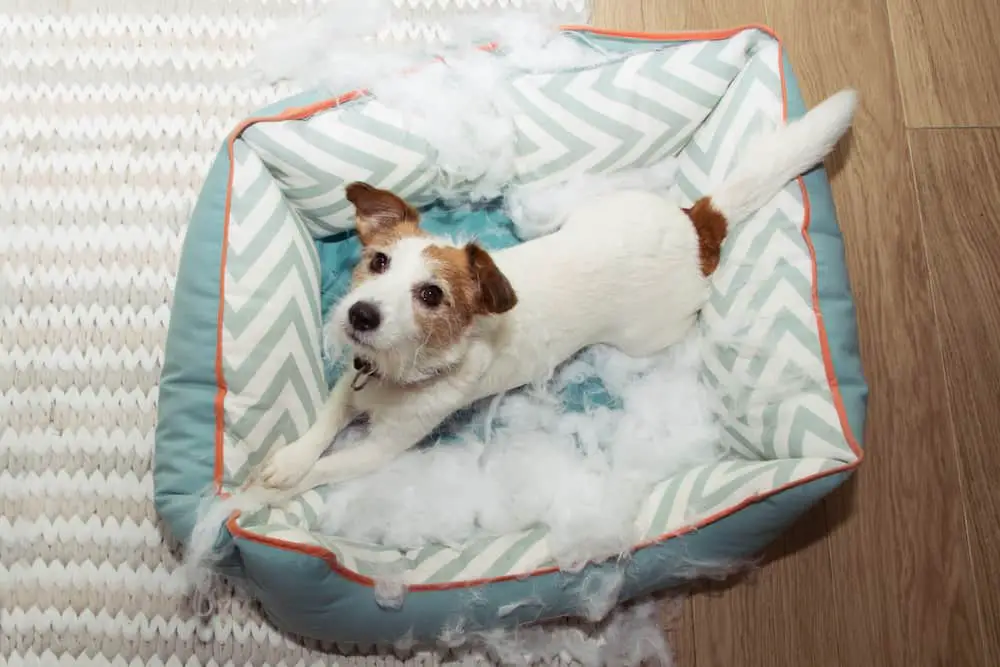 Get Our List of 11 Awesome Indoor Activities to Keep Your Dog Busy and Out of Trouble!
Shortly after, in 1949, they sold their first bag of dog meal.
Later, in 1995, Federal Foods transformed into Fromm Family Foods.
Over the next 24 years Fromm Family Foods reshaped into the pet food company we're familiar with today.
Two fun facts about the Fromm Family:
In 1939 they were involved in the creation, production, and release of a new distemper vaccine for dogs and cats.
In the 1980's they were the first to use tocopherols as a preservative in their pet food.
See why mixed tocopherols are a good natural preservative and possible source of Vitamin E
Fromm Varieties
Fromm Family pet food now has 29 different recipes of dry dog food including specialized formulas for puppies, large breed puppies, large breed adults, small breed, and seniors.
Their dry dog food can be broken down into three product lines: Four Star, Gold, and Classic.
Fromm Family Pet Food 3 Best Sellers of Dry Dog Food:
Recalls and Lawsuits
Taste of the Wild
Although Diamond Pet Food has had multiple recalls, Taste of the Wild has had only one in May of 2012
The recall was related to a salmonella outbreak in their South Carolina plant. Only dry food varieties were deemed to have issues with salmonella.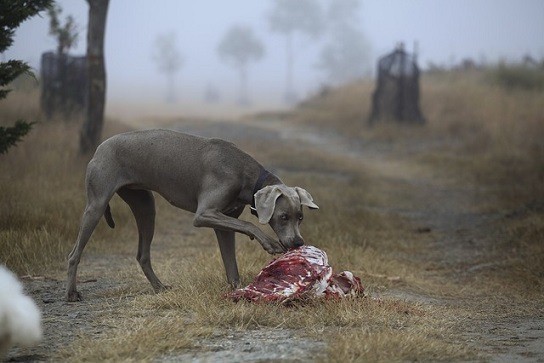 The specific varieties of TotW were not listed, but all dry dog food products with production codes containing a 2 or 3 in the 9th character position and an X in the following character position were recalled.
Changes to the facilities and manufacturing process have clearly been successful since the TotW has not had any recurrence.
Unfortunately, there are currently two open lawsuits against Diamond Pet Food that directly relate to Taste of the Wild.
The initial lawsuit was filed in August of 2018 and claimed certain types of food are contaminated, the three varieties in question are:
Prairie Canine Formula Roasted Bison and Roasted Venison Dry Dog Food
Pacific Stream Canine Formula Smoked Salmon Dry Dog Food
Prairie Puppy Formula Grain-Free.
The lawsuit is alleging the foods are contaminated with pesticides, heavy metal (Arsenic, lead, mercury, and cadmium), acrylamide, and BPA.
The second lawsuit was filed in February of 2019.  Again, there are claims of contamination.
The five varieties in question are:
High Prairie Canine Formula Roasted Bison and Roasted Venison Dry Dog Food
Pacific Stream Canine Formula Smoked Salmon Dry Dog Food
Taste of the Wild® Prairie Puppy Formula Grain-Free
Taste of the Wild Southwest Canyon with Beef in Gravy
Taste of the Wild Southwest Canyon with Wild Boar
This lawsuit is alleging the food is contaminated with the same contaminants as the 2018 lawsuit.
Fromm
Similar to TotW, Fromm has only had one recall in its long history.
It was announced in March of 2016. The recall was related to an insufficient amount of nutrients and vitamins, and a higher content of Vitamin D.
Only three kinds of canned food were involved: Gold Chicken Pate Dog, Gold Chicken & Duck, and Gold Salmon & Chicken Pate.
Corrections to the Fromm plants have worked since they have not experienced any additional recalls.
What's Important When Choosing a Dog Food?
Many factors go into choosing the right dog food, and though the ingredients are a major element, other components may also influence the decision:
Ingredients
Price
Availability
Taste (What your dog thinks!)
Where the ingredients are sourced
Where the food is manufactured
Your dog's individual needs (See list above)
Comparison of Taste of the Wild vs. Fromm
We also tested Taste of the Wild against Orijen's dog food.
Click here
for the results!
Ingredient
  Winner: Fromm   
This was tough!
Both companies have a lot of quality ingredients and have an equal average protein level.
But Fromm came out on top because of its higher levels of fruits and vegetables and for having a combination of grain-free and non-grain free options.
Taste of the Wild
TotW is an entirely grain-free brand. Instead of grains, they use a mix of sweet potatoes, lentils, and potatoes (non-specified kind). Also, they use pea and potato flour in lieu of more traditional flours.
The first and second ingredients in each of the three best sellers are high-quality proteins.
As for the other elements, there are some fruits and vegetables, but TotW is a protein-focused food.
Unfortunately, canola oil is listed before salmon oil, which is disappointing.
Fromm
Fromm has a mix of grain-free and non-grain free dry dog food options.
As for the grain-free they use lentils, sweet potatoes, and potatoes (non-specified kind).
For grain options, Fromm uses a combination of oats, barley, and rice; these grains come in multiple varieties and forms.
The first three ingredients in their top sellers are proteins.
In addition to the proteins and carbs, these foods have a substantial quantity of fruits and vegetables as well. Also, Fromm has a higher average of fiber.
Although Fromm has a large variety of foods, most, not all, are chicken based.
Price/Value
  Winner: Taste of the Wild   
This was an easy pick: TotW.
The average cost per pound if TotW is under two dollars and the average price of Fromm is a dollar per pound, just under three dollars..
TotW's goal was to provide high-quality food at an affordable price. I think they really nailed it!
 Availability
  Winner: Taste of the Wild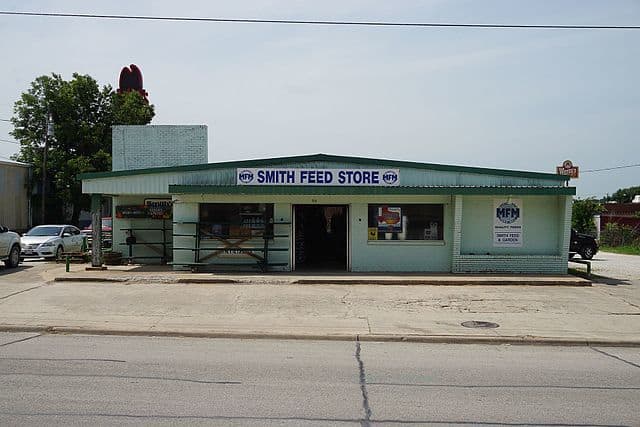 TotW can be found almost anywhere: Online at an abundance of websites, large pet stores, hardware stores, vet clinics, specialty pet stores, doggy daycares, and even high-end grocery stores.
Fromm does sell to some online stores and doggy daycares but most often can be found in specialty boutique pet stores.
Locally, you can find it most often in independently-owned Fromm Family Foods' retailers.
Taste
  Winner: Taste of the Wild   
This one was also difficult to decide, but in the long run TotW won out.
Likely the different tasting proteins were what finally tipped the scale for my dogs.
The X Factor
  Winner: Fromm   
Fromm has more varieties for dogs with specific needs such as puppies, large breed, small breed, and seniors.
Also, Fromm has three different lines of products Gold (life stage focused), Four Star (gourmet), and Classic (balanced nutrition), while Taste of the Wild focuses on a single product line.
Overall
  Winner: Taste of the Wild   
Taste of the Wild's affordability, availability, and taste make buying this brand convenient. Also, it's a better brand for dogs who have allergies.
Fromm is an excellent high-quality brand of dog food, though!  It has many options for dogs with special dietary needs. However, the cost and availability have made it a market-specific brand.