This post may contain affiliate links. It doesn't cost you anything extra and it keeps our lights on, our families fed, and our dogs spoiled. For all the juicy fine print, see our affiliate disclosure
It is always good when you find a safe home remedy to keep your dog healthy and happy.
I recently heard that lemon juice could help kill fleas. I went online to do some research and found some pretty interesting information.
To answer the question, "does lemon juice kill fleas on dogs?" I don't know, but I don't think so.
I found mixed information in my research, and have to say that I do not believe it is a good option for killing fleas.
However, I did find notable evidence that it is effective as a flea repellent.
Does Lemon Juice Kill Fleas?
If I had to say one way or another, I would lean towards lemon juice being a great repellent more than a home remedy to kill fleas.
However, I did find information that D-limonene kills flea eggs and adult fleas.
D-limonene is different than lemon juice, as it comes specifically from the fruit peel.
Many natural pesticides contain d-limonene, which inspired a research project by the University of Iowa in 1989[1].
Though the researchers found evidence that d-limonene is effective against fleas, it is most useful against flea eggs but less potent when used against other flea life stages.
However, according to Beyond Pesticides[2], d-limonene is useful for killing adult fleas and their larvae.
But they go further to state that the EPA lists limonene as a volatile organic compound, associating its use with "health and comfort concerns."
Is Your Dog Driving You Nuts During the Day?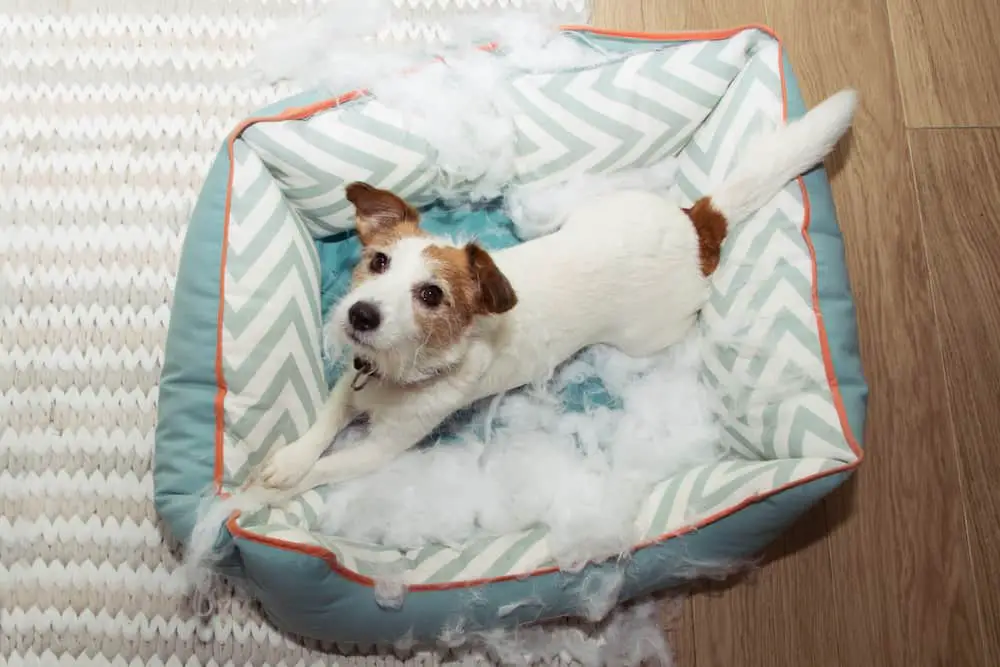 Get Our List of 11 Awesome Indoor Activities to Keep Your Dog Busy and Out of Trouble!
Though d-limonene and lemon juice do not appear to have the same properties, they may be similar enough that lemon juice would be as effective.
However, without any solid evidence, I am hesitant to promote it as a solution for killing fleas on your dog.
Is Lemon Juice Safe for Dogs?
Technically, tiny amounts of lemon juice are considered safe and non-toxic.
However, the citric acid in lemon juice will cause dogs GI upset if consumed in greater quantities.
Additionally, it is vital to point out that lemon juice's acidity levels can cause skin irritation, such as redness, dryness, and peeling.
Puppies systems are more sensitive and are still developing, so it is best to use a less abrasive option when dealing with younger dogs.
Since I mentioned that d-limonene kills fleas, it is essential to state that d-limonene is toxic to dogs if ingested. Limonene can cause skin irritation, GI upset, and liver damage[3].
Finally, even when diluted, lemon juice can be painful when applied to open wounds or sores, as you may find from flea dermatitis.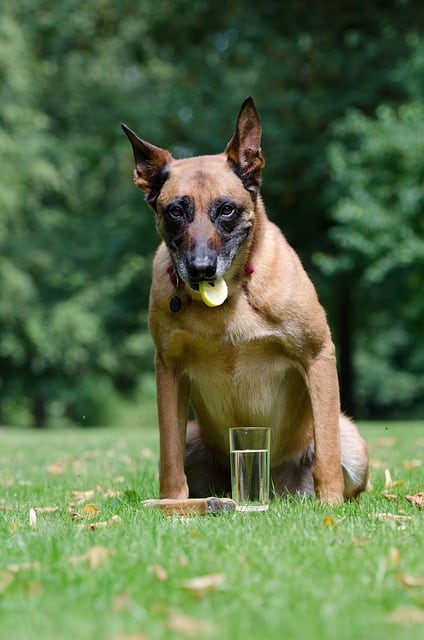 How Does Lemon Juice Kill Fleas?
Since I am not sure that lemon juice kills fleas, I can't answer that fully.
However, I can say that the smell of lemon juice acts as a powerful deterrent to fleas.
If lemon juice kills fleas, it is most likely in the same way as d-limonene. D-limonene damages the flea's respiratory system, causing the flea to suffocate.
Though some state the citric acid in lemon juice can kill fleas, it is not clear if it kills through suffocation or other means.
How to Use Lemon Juice for Fleas
There are a couple of different ways to use lemon juice to kill fleas or as a repellent.
Lemon juice can be added to your dog's favorite shampoo, or you can create a spray.
The lemon juice spray can be used both on your dog and in your home to get rid of fleas.
Also, the juice from the lemon may be gently rubbed into your dog's coat, but remember to watch for skin irritation.
How to Make a Lemon Flea Spray
Whether you are attempting to use a lemon juice spray to deter or kill, check out this recipe:
What you will need:
Glass spray bottle
Strainer
1 lemon, thinly sliced, with rind
4 cups of water
1/3 cup of dried rosemary
Steps:
Bring the water to a boil, then add lemon and rosemary.
Allow the mix to boil for 2-5 minutes, remove from heat, and cool at room temperature for 24 hours.
Strain the solids from the liquid before filling your spray bottle.
Lightly spray your dog with the lemon juice concoction and gently work it into their coat. Do not saturate your dog's coat.
If you are using the spray to kill fleas, allow it to sit for 10 minutes. Then, using a flea comb like the H&H Pets comb, comb your dog out over a light-colored towel or sheet.
When combing your dog it is best to do it outdoors if possible, in the event there are still live fleas.
If your dog does not have an adverse reaction to the spray, it can be applied daily.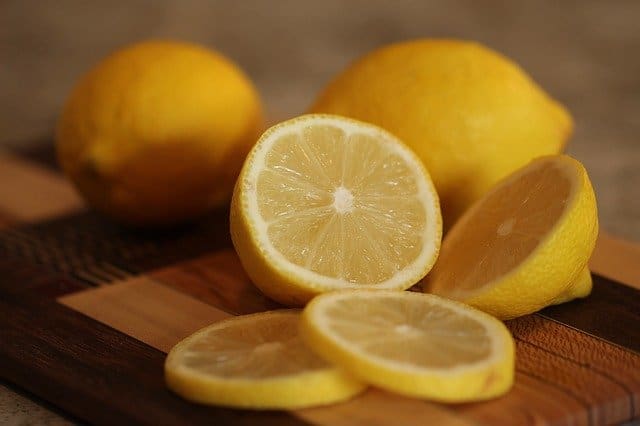 Alternative Options
Because I can not state confidently that lemon juice will kill fleas on your dog, I wanted to provide alternative options.
If you are looking for a commercial all-natural product, I recommend the Vet's Best Flea and Tick Spray. I like it because it is safe enough to use on your dog and around your home.
Additionally, Vet's Best also makes other natural flea products like:
Want more flea spray options? Check out our list of the best flea sprays!
If you are looking to make your own home remedy, I think coconut oil works the best. It can be added to a spray, used in a shampoo, and even ingested.
Coconut oil contains a high percentage of lauric acid, which is beneficial to dogs, as it fights infections and relieves skin irritation.
Plus, lauric acid will eliminate fleas as well as prevent future infestations[4]. Additionally, coconut oil also works to kill mites and ticks.
Click here to learn more about how to use coconut oil to get rid of fleas on dogs.
Conclusion
Though I can not confirm lemon juice's effectiveness in the fight against fleas, I can tell you it is at least a good repellent[5].
If you try lemon juice to kill fleas and it doesn't work, I would encourage you to try a coconut oil shampoo as it can safely eliminate fleas in under 24-hours.
Additionally, if your dog has any sores from flea bites, I would discourage using a lemon juice spray as it will cause significant discomfort to your dog.
FAQs
Can I Put Lemon Juice on My Dog?
You can, but it is not recommended if your dog has any sores from fleas.
If you do apply it, be sure to keep an eye on your pup for any possible skin irritation.
Is Lemon Juice Safe for Cats and Other Pets?
It is as safe to use on cats as it is for dogs, but d-limonene found in the rind of lemons is highly toxic to cats.
Does Lemon Juice Kill Ticks?
That is unconfirmed as there is a lack of research.
However, d-limonene is cited for killing fleas by damaging their respiratory systems, so it may have the same effect on ticks.
Resources