This post may contain affiliate links. It doesn't cost you anything extra and it keeps our lights on, our families fed, and our dogs spoiled. For all the juicy fine print, see our affiliate disclosure
Being a dog lover, your main goal is to make sure your buddy gets the most nutritious dog food around.
However, with so many options available, it can become difficult to choose the right meal for your pup. That's where we come in!
After checking out a list of the best dog foods in the market, we have put together a side-by-side comparison of two reputable brands.
Victor Dog Food and Diamond Pet Foods have a lot in common. However, their distinct offers appeal to pet owners differently.
Let's find out which of the two suits your best friend!
Which Dog Food Is Better: Diamond or Victor?
Young dogs need a higher percentage of protein and calories so they can grow and develop their muscles.
As such, puppies need at least 22% protein and 8% fat in a regular diet1. Adult dogs, however, need at least 18% protein and 5% fat2.
When selecting pet food options, dog owners need to be particular about the health, nutrition, and safety of their pets.
A common concern with most pet lovers is what ingredients are included in a particular formula.
Victor's products come packed with essential nutrients and minerals as well as a higher percentage of macronutrients.
Diamond caters to these demands with its Diamond Naturals line but limits the high amount of protein and fiber to only certain canned varieties.
Overall, Victor is a leading brand that promises quality with a plethora of special recipes, including grain-free meals.
On the other hand, Diamond is a competitor that offers Diamond Naturals, including more whole foods and prescription-based diets targeting health issues.
So, which one should you pick?
Buying Dog Food: Things to Consider
There are several factors to keep in mind when you purchase your dog's food.
Factors such as cost, product reliability, brand history, quality of ingredients, nutritional value, and guarantees top the chart.
Is Your Dog Driving You Nuts During the Day?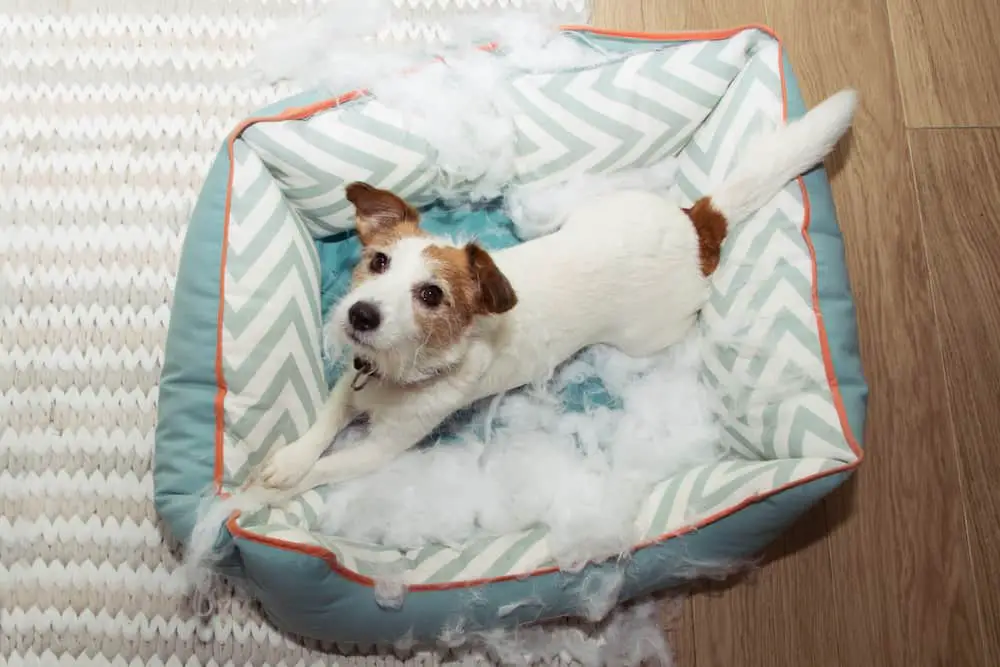 Get Our List of 11 Awesome Indoor Activities to Keep Your Dog Busy and Out of Trouble!
It is essential to check that pet food labels display the nutrient content in the form of crude fat, protein, and fiber percentages
The consistency of the food is also critical in determining these values. Dog food can be sold in dry form or as wet food, like canned products.
Which Brand Has More Nutrients?
Dogs generally require a sufficient amount of protein. It is vital to help them steer clear of unwanted health problems.
Victor provides a higher percentage in their dry formulas in terms of protein content, notably 4.29% more protein than the Diamond brand.
However, it is worth noting that the wet foods in both brands include roughly identical amounts of protein.
In terms of crude fat composition, both Victor Dog food and Diamond Pet Foods have nearly the same to offer.
However, the percentage is roughly 3.64% higher in Victor's wet dog food items. Crude fiber is also pretty much the same in both brands, with Victor again providing 2.27% higher in their wet food category.
Both have a lot to offer compared to other dog food brands.
Is Victor Dog Food Reputable?
This brand manufactures its food and offers a range of healthy recipes for dogs in all life stages.
Victor Dog Food has products rich in protein. Their options include food that is dry, wet, or grain-free.
Victor specializes in custom diets for all kinds of dogs.
The brand certainly takes the lead in offering a better variety of wet dog foods.
Drawbacks of Victor Products
This company is known to use certain controversial ingredients such as liver, blood meal, and tomato pomace.
It does not incorporate whole fruits in its products and also uses fewer whole vegetables.
In addition, the brand does not formulate prescription-based diets meant for specific health reasons.
For dog owners who are concerned about allergies, this brand may not be the best choice.
How is Diamond Dog Food better?
Another American, family-owned business, Diamond Pet Foods, manufactures its own food supplies.
They offer specialized diets targeting health issues and also include high-quality, whole foods within their meals.
This brand is known to cater to the food sensitivities of canines.
It offers six recipes under its three food lines: Diamond Naturals, Diamond Care, and Diamond Pro89.
The inclusion of whole foods makes up for more carbohydrates in the formulas.
They have strict protocols in place for food safety and manufacturing3.
Diamond offers more dry food recipes as well as a variety of dog treats.
Diamond Naturals dog food is one of the top-selling varieties in the pet market.
What Does Diamond Dog Food Lack?
On the other hand, Diamond lacks canned food options or wet varieties.
It also uses certain controversial ingredients in the mix: tomato pomace, beef by-products, ground corn, canola oil, and chicken by-product meal.
The Diamond company also supplies to other dog food companies.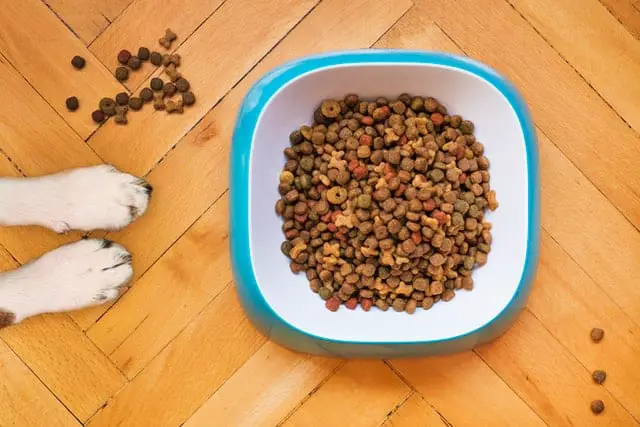 How Are the Two Brands Similar?
Despite having a few stark differences, both of these well-known brands are similar in many aspects.
After all, they offer a blend of formulated food products for canines, so the similarities are unquestionable.
First of all, they are both family-owned businesses.
They also both meet the standards and requirements set forth by the Association of American Feed Control Officials, or AAFCO.
Victor and Diamond brands both manufacture their own products. The quality dog food from both companies includes nutrients such as probiotics, vitamins, minerals, protein, and amino acids, all essential to a dog's diet.
Each brand uses its own set of overall ingredients, including a few questionable components.
Product Recalls
Victor has not had any product recalls so far.
However, Diamond has had to deal with a product recall in 2012 over concerns regarding salmonella contamination in their meat meal products4.
A Big Factor: Pricing
Of the two, the Victor pet food brand comes in at a slightly higher price.
This means that the long-term cost-per-day of purchasing dog food will be relatively more expensive if you choose to opt for Victor's dog food recipes.
However, it is worth noting that buying in bulk tends to offset the difference by reducing it to a certain extent.
The Bottom Line
Winner: Victor
While it is entirely up to the dog owner to decide which brand favors their pet the best, we have provided a breakdown of all the essentials you need to help you in this tough decision.
It is worth considering that the brand you buy from should be reliable, trustworthy, and consistent in its quality.
Product recalls are a significant factor in gauging a brand's worth.
You should also take into account the extent of customer support offered by a brand.
We suggest Victor Dog Food as the winner but based on your dog's health and preferences, you can now select the right brand to go for!
Resources