There are several excellent pet insurance companies to choose from its hard to know which insurance company is the best.
Unfortunately, there isn't one plan that works for everyone, but the good news is, there are enough choices to find the one that is right for you and your dog.
Though pet insurance is optional, it is something I encourage all dog parents to consider.
Pet insurance can mean the difference between life and death for your beloved canine.
No one knows what the future will bring, and a loss of job combined with a significant injury or illness may cause you to have to make a heartbreaking decision.
But with pet insurance, you will have the peace of mind knowing that additional financial resources are accessible to you in the event of unforeseen accidents or illness, resulting in high vet bills.
In this PetFirst insurance review, I will cover:
The history of the company
The pros and cons of choosing PetFirst as your dog's pet insurance provider
What is and isn't covered by PetFirst
Who would benefit from signing up with a PetFirst plan
How much the average PetFirst policy costs
Alternative options to PetFirst
About PetFirst Pet Insurance
PetFirst, founded in 2004, was recently acquired by MetLife but retained its original name.
PetFirst is a community-conscious company that strives to give back through adoption events and by partnering with shelters nationwide.
Although PetFirst is part of Metlife[1], they are a smaller company with only 54 employees.
But don't let their size fool you. Their estimated annual revenue is $71M, which is significantly higher than many of their competitors.
PetFirst's goal is "to take the worry out of covering the cost of unexpected visits to the vet with your furry family members."
They also pride themselves on providing a hassle-free service, through
"straight forward" coverage at an affordable price.
✔
Pros
You are reimbursed on what you paid, not the average cost of what they think you should pay
PetFirst follows up with your vet if they need additional information to reimburse you for a claim
No lifetime or incident limit for reimbursement
Customizable plans
Hip dysplasia is covered after the 14 day wait period
✘
Cons
No easy app for submitting a form
Reimbursements are sent by check, and there is no direct deposit option
Undesirable customer reviews
Things to Consider When Buying Pet Insurance
Pet insurance is the perfect answer when needing to offset high vet expenses.
Most pet insurance policies are intended to assist you financially when the unforeseen happens, such as accidents or sickness.
However, some pet insurance companies offer an add on option to aid in covering expenses associated with wellness and preventative care.
Pet insurance is best purchased when dogs are younger and healthy.
When dogs get older and begin having medical issues, that's when pet insurance is not always affordable or a wise investment.
Most often, pet insurance policies do not cover pre-existing conditions.
And like with all insurance, regardless of if it's for humans or dogs, there are some policy details which sometimes get overlooked.
However, it is vital to read the fine print, so there are no surprises when you go to submit a claim.
Plus, there are several considerations to take into account, the foremost of which are:
Your dog's age
Your dog's breed
Pre-existing issues your dog may have
Wait time for coverage
Monthly cost and additional fees
Customer reviews
Reimbursement amounts and maximum payout coverage
Ease of submitting claims
Veterinary clinic networks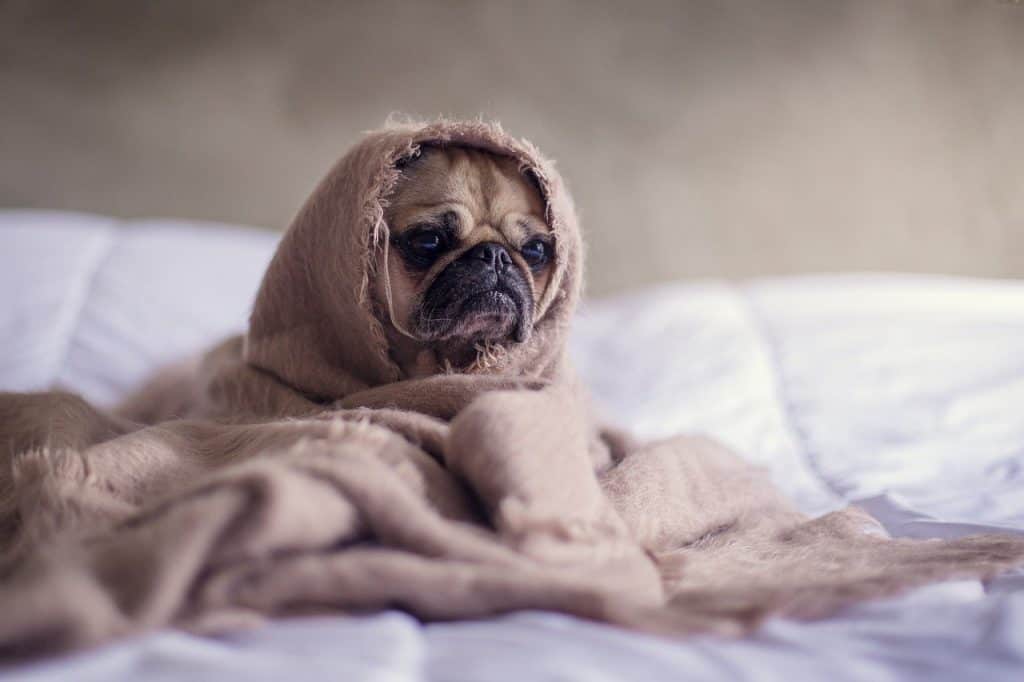 Features and Benefits of PetFirst Pet Insurance
Here are some key benefits I found when putting together my PetFirst pet insurance review.
And though they are similar to other pet insurance companies, there are a few noteworthy features.
PetFirst Pet Insurance Plan Options
PetFirst offers three primary plans, and if they are not what you are looking for, there is an option to customize your deductible and reimbursement amount.
Is Your Dog Driving You Nuts During the Day?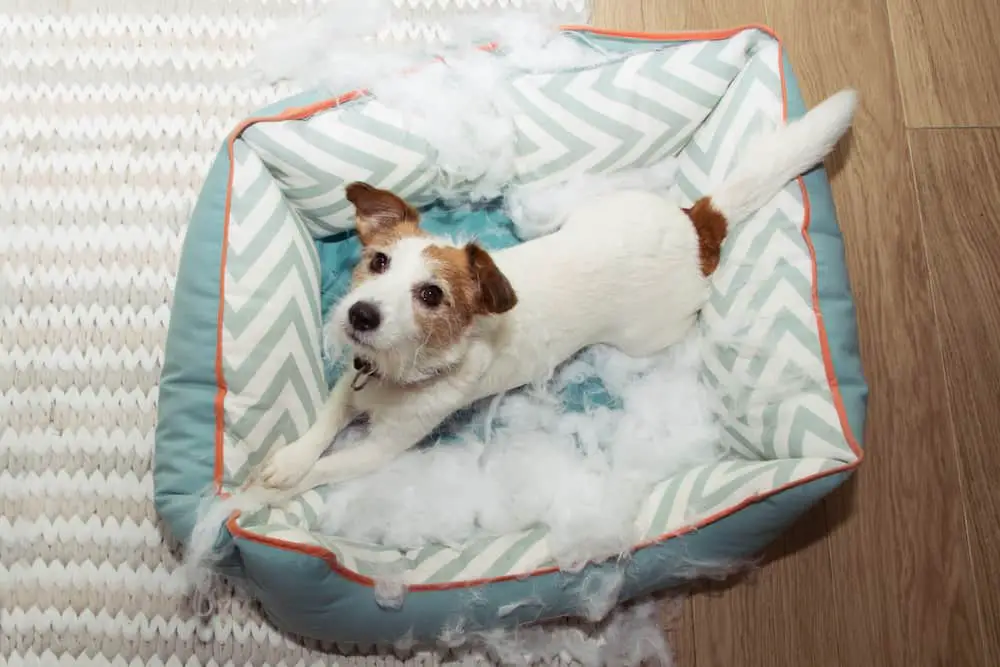 Get Our List of 11 Awesome Indoor Activities to Keep Your Dog Busy and Out of Trouble!
The three primary plans are:
Cost Conscious
Annual Benefit: $2,000
Deductible: $250
Reimbursement: 80%
Eligible Ages: All
Most Popular
Annual Benefit: $5000
Deductible: $250
Reimbursement: 80%
Eligible Ages: All
Additional Coverage
Annual Benefit: $10,000
Deductible: $250
Reimbursement: 80%
Eligible Ages: All
Routine Care Coverage
PetFirst offers a routine care coverage plan, which provides financial help with wellness care.
The Routine Care Coverage Plan covers:
Routine examinations like annual vet exams and routine tests
Vaccines
Teeth cleaning
Microchipping
Spay and neuter operations
Behavior training
Five routine care plans are available, ranging in coverage from $125-$575.
The policies cover the same services, but coverage is higher with the more expensive programs.
Breed Coverage
All breeds are covered, but they do factor into the cost of your premium.
Also, PetFirst includes hereditary and congenital conditions in their policies.
Age Coverage
All ages are covered under PetFirst, though, like breed, your dog's age will impact the cost of the plan.
Read Also: Is Pet Insurance Worth It?
14-Day Money-Back Guarantee
If you change your mind within the first 14 days of signing up and you haven't submitted claims, regardless if they were approved or denied, then you can request a full refund.
A 30-day trial offer may also be available, especially through some shelters.
Exam Records Requirements
Many pet insurance plans require you to send in medical records or have an exam done at the owner's expense.
At PetFirst, they do request 12-months of vet records, but only at the time you submit your first claim.
By only requiring medical records after enrollment, it ensures that pet parents know that they will not be rejected or have prices change due to their pet's medical history.
Additionally, PetFirst does not require annual exams or preventatives to retain coverage.
However, they encourage dog owners to follow the care of their vet; you never have to worry about getting dropped if you miss your annual exam.
Waiting Periods
Almost all pet insurance companies have a waiting period before your pet insurance plan becomes active, and PetFirst is no different.
Here is their waiting period schedule:
Accidents – 25 hours
Illness – 14 days
Cruciate ligaments and disc disease – 6 months
What Does PetFirst Cover?
Accidents
Illnesses including hereditary, congenital, and chronic conditions
Hospitalizations
Surgeries
Diagnostic tests
Exam fees
X-rays
Ultrasounds
Medications
Holistic care & alternative therapies
Emergency care
After the six month waiting period, PetFirst will also cover:
Intervertebral Disc Disease (IVDD)
Anterior Cruciate Ligaments
Medial Cruciate Injury
Posterior Cruciate Ligaments
Cranial Cruciate Ligaments
What PetFirst Won't Cover
Knowing what isn't covered is equally as crucial to what is, no one wants to be surprised that insurance won't help cover a hefty vet bill.
Pre-existing conditions[2]
Elective procedures like ear cropping
Expressing or removal of the anal glands or anal sacculitis
Breeding or medical conditions that are the result of breeding
Pet food including special or prescription diets
Vitamins and mineral supplements
Grooming costs including medicated baths
Parasite prevention or treatment
Illness or injury caused by racing, coursing, commercial guarding, or organized dogfighting
Routine wellness and preventative care
Organ transplants
How Much Does PetFirst Cost?
PetFirst accepts dogs of all ages and all breeds, but the cost of your premium is impacted by your location and the dog's age and breed.
Below are premiums based on a Twin Cities suburb in Minnesota.
However, when I put a zip code in for Manhattan, New York, for a 10 year old Brittany, the costs were substantially higher.
So, if you request a free quote and the numbers are different even though you have a dog with the same age and breed as listed below, it is because of your location.
| | | | |
| --- | --- | --- | --- |
| | Low | Most Popular | High Deductible Option |
| Goldendoodle – Under 1 YO. | $20.28 | $28.61 | $17.67 |
| Brittany – Under 1 YO. | $19.03 | $26.75 | $16.60 |
| German Shepherd – Under 1 YO. | $21.60 | $30.57 | $18.79 |
| Goldendoodle – 5 YO. | $27.88 | $39.88 | $24.12 |
| Brittany – 5YO. | $26.08 | $37.20 | $22.59 |
| German Shepherd – 5 YO. | $29.79 | $42.70 | $25.74 |
| Goldendoodle – 10 YO. | $61.46 | $89.64 | $52.62 |
| Brittany – 10 YO. | $57.22 | $83.35 | $49.02 |
| German Shepherd – 10 YO. | $65.93 | $96.26 | $56.41 |
How it Works
PetFirst prides itself on offering a hassle-free service, so when you are ready to submit a claim, they have made it as easy as 1-2-3.
Take your dog to a licensed vet clinic or hospital of your choice, including emergency and specialty centers.
File your claim by filling out a claim form and sending it along with the invoice and records from the appointment via email, online, fax, or mail.
Get reimbursed – most claims are processed in under two weeks, once approved PetFirst will mail you a check
Best of all, if PetFirst needs more information about the claim, they will follow up with the vet.
I would love that if the company I worked with did that; instead, I have to follow up with every claim to see if additional information is required.
What Others Are Saying
I searched the internet to see what people were saying about PetFirst, and since they've been around for over 15 years, I knew I would be able to find some customer opinions.
I was disappointed to see the number of unfavorable responses on third party sites:
Trust Pilot
1.5 stars from 207 reviews.
The most recent reviews were all unfavorable for a variety of reasons, and unfortunately, PetFirst stopped replying to complaints.
Better Business Bureau
A+ from BBB but 1 star from 13 reviews.
There have been 33 complaints. PetFirst has been answering these[3].
Regrettably, few pet insurance companies receive glowing reviews from the public.
However, I feel that many of the complaints could be avoided had the customer understood the policy better, especially the waiting period.
I found numerous complaints from those who accepted a 30-day trial offer, only to be upset that illnesses were not covered immediately due to the waiting period.
I can not emphasize enough how important it is for consumers that we fully familiarize ourselves with the policy we choose.
Alternatives
Eusoh

Eusoh is like no other pet insurance company on the market.
It sets itself apart by being the only cost-share community pet insurance company available.
In fact, they don't even consider themselves an insurance company and instead view themselves as a community health sharing program.
The founder, Dr. Allen Kamrava, goal is to team pet parents up to help support one another to cover unforeseen vet bills.
Because Eusoh is a cost-share program, monthly fees fluctuate based on how much was paid out in reimbursements the previous month.
The monthly payments are between $17-$65/ month; but, the average premium per month is $35.
Unlike PetFirst, Eusoh only covers accidents, illnesses, and injuries and does not offer wellness or preventative care options.
Also, unlike PetFirst, Eusoh only has one plan available.
Eusoh's community policy has a maximum deductible amount of $250 per year.
And they cover up to 80% of the national average of the approved charges on the vet bill.
Basing reimbursement on a national level is another variation between the two companies since PetFirst covers based on the bill and not on an average.
If you would like to learn more about Eusoh's cost-share plan, click here for more information.
For a more in-depth look, read our full Eusoh review!
PetPlan

PetPlan and PetFirst are both traditional pet insurance companies with similar pet plans.
The biggest differences between PetPlan and PetFirst are:
Pet Plan is strictly accidents and illness and does not offer a wellness plan like PetFirst.
Medical records requirement – PetFirst requires 12 months at the time of the submission of the first claim, and Pet Plan requires 24 months of medical records at the time of enrollment
15 day waiting period for illnesses and accidents versus PetFirst's 14 days for illness and 25 hours for accidents
Initial vet visit requirement with Pet Plan must be completed within six months before enrollment whereas there is no initial vet visit requirement with PetFirst
If you are looking for a pet insurance policy that offers excellent accident and illness coverage, click here to get signed up.
For a more detailed review, read our full Petplan Review!
Embrace


Embrace is very similar to PetFirst, and they both offer flexible accident and illness plans, in addition to a wellness plan add on option.
However, there are differences like:
Medical Records Requirements – Embrace requires medical records are sent in to be eligible for the signup, and PetFirst does not request records until you submit a claim.
Waiting Periods – Embrace has a 2 day waiting period for accidents, and PetFirst has a 25 hour waiting period
Initial Vet Visit Requirement – Embrace requires the visit be done within the first 12 months, and PetFirst does not have a requirement.
Enrollment Fee – Embrace has a $25 enrollment fee, but PetFirst has no additional fees
Reimbursement Limit – Embrace tops out at $30,000, and PetFirst's maximum is $10,000
For a more detailed review, read our full Embrace Review!
Should You Get PetFirst?
There are situations you may want to consider PetFirst for pet insurance, and there are some scenarios that alternative choices may be a better option, for example:
Suppose you have a puppy and are looking for comprehensive accident and illness coverage.
PetFirst is an especially good company to consider if you have a purebred since they cover hereditary issues.
If you have an elderly dog and live in an area that has a higher cost of living, you may want to consider an alternative option to pet insurance.
Premiums are exceptionally high for senior dogs, principally purebred dogs, in some regions of the country.
If you are looking for a full-coverage plan, including wellness and preventative care, PetFirst might be the right choice for you and your dog.
Conclusion
I have my hesitations about PetFirst, only because of the poor customer reviews.
However, the pet insurance company I am with has not always had the best customer ratings either.
Fortunately, I have not had any of the issues mentioned in the complaints, and I have been with them for 15 years.
So, I would take the complaints under consideration, but they would not be my determining factor.
I think that PetFirst has some great plans, and I am especially happy that hip dysplasia is not under the six month waiting period. This would be good for a German Shepherd.
Additionally, I like that they base reimbursement on your invoice and not on a national or even local average.
Resources