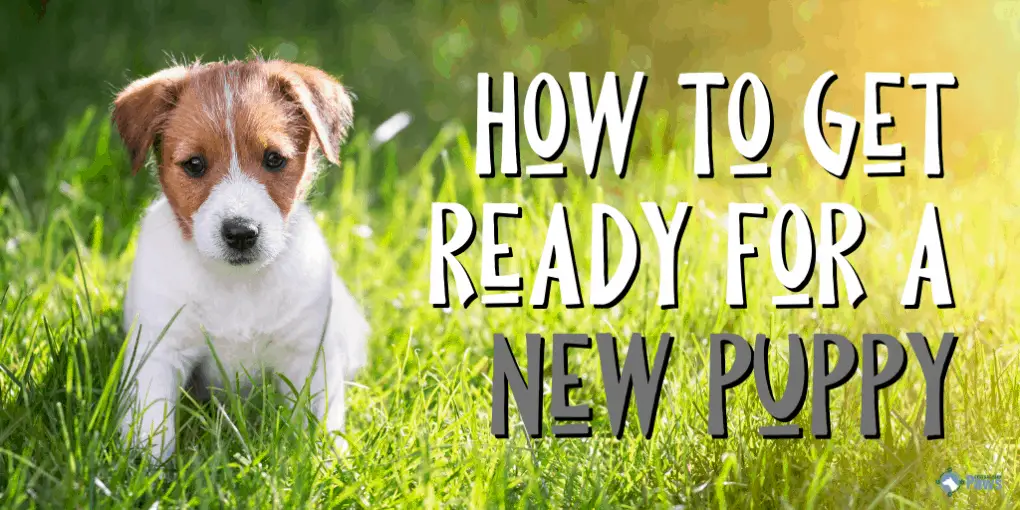 I had planned on getting a dog the way other people plan on starting a family. It was a life goal and part of my 5-year plan after graduating from college.
I wanted to have a stable career and a townhouse before I brought a dog into my world.
I knew that dogs required a lot of time and dedication, and it was my goal to provide all I could to the new puppy in my life.
Before Daisy arrived, I had made all of the necessary and not-so-necessary arrangements before even bringing her home.
And though the preparations took weeks to complete, they made all the difference in the world.
I did everything I could think of, from setting up daycare to puppy-proofing my house, so when the day came that I could finally pick her up.
I was as prepared I could be.
With all of the safeguards and planning in place, you may be thinking that raising Daisy through puppyhood was a breeze, and you would be so wrong. You can do all the planning in the world and yet a new puppy can still make you feel unprepared.
They are just like babies. They will wake you up in the night, they will cry, they will create messes, but at the end of the day, they will still make you smile.
Getting Ready for Your New Puppy
Just like all things in life, preparation will make things go smoother.
The more you can do before your four-legged tornado, I mean four-legged angel, comes home, the better off you will be.
If you don't know what size or age puppy you will be bringing home; say, if you are adopting from a shelter, you may need to table some of the preparations.
Things to Buy Before You Bring Home your Puppy
Collar/Harness and Leash
This may be impacted if you don't know the size of the puppy.
I recommend a 4-6-foot leash to start with and not a retractable leash.
Puppy Food
If you know what type of food your puppy is currently eating then I would continue to feed the same food.
If you would prefer to switch your new puppy's food you can do so, but you will want to purchase both the current food and the one you want to change to.
If you are bringing home a large or giant breed dog, it is vital to feed a diet specific to their needs.
Providing proper nutrition will help ensure they do not grow too quickly, putting undue strain on their bodies.
Puppy Food and Water Bowls
Tip: Though you may be tempted to buy a cute bowl, as I was (see below), it will only be chewed on.
Save the cute bowls until after your puppy has grown out of their chewing stage.
When choosing a bowl, think durable and sturdy.
Puppies often enjoy carrying their dishes around and playing in them, even when the dishes are full of food or water.
Product Recommendations
Paw Stars (This is my #1 pick)

Check Price

Not only are these bowls super cute but they are also super durable, making it difficult to chip or break. They are made from polyresin, which is food safe.
These bowls are more substantial, making them challenging to push around. And, the sloped smooth sides make it quite difficult for your puppy to pick up, helping to avoid spills.
Additionally, if your puppy likes to dig in the bowl, as Daisy did, it is extremely scratch resistant. We still have Daisy's bowl from when she was a puppy and it is still looking pretty good.
Crate
Again, this is something that might be challenging if you don't know what kind of dog you are going to be bringing home. There is an abundance of crates available.
I bought three crates for Daisy: One for my car, one for the house, and one to take with me when I brought her along with me.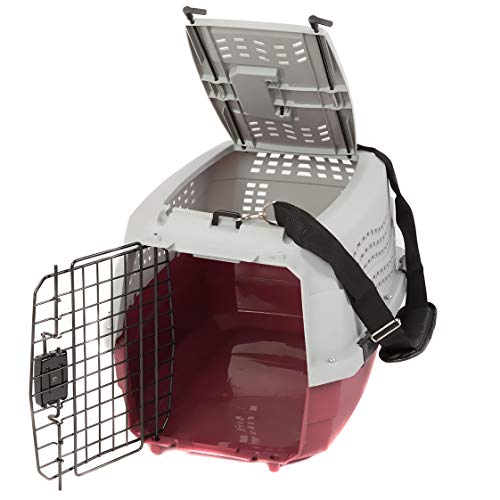 The one for my car was small since I had planned on her riding in a seatbelt harness when Daisy was older. The second crate, for the house, was a wire one with a divider (Click here to learn How to Use a Dog Crate Divider (and Make Your Own!).
The third crate was soft-sided since it was light-weight and easy to carry and set up.
The house crate was a large crate that came with a divider so it could be adjusted as Daisy grew.
I would highly recommend getting a crate with a divider: It helps crate train, house train, and you don't have to invest in several crates as your dog grows.
For more help figuring out what type of crate to buy, see our article: Which Type of Dog Crate is Best for Your Pooch?
Product Recommendations
Dog Bed
Having a dog bed isn't just about comfort; it can also aid in training, giving them a quiet place to go calm down.
There are many variables to consider when picking a bed, but I will suggest choosing one that is water-resistant and has a removable cover.
Product Recommendations
Treats
This is a must.
Training starts on the first day[1].
Look for tiny soft training treats that dog thinks are "high value."
You may have to try a few to see which your puppy likes best.
Product Recommendations
Treat Pouch
This will save your clothes from being nibbled on (Sophie has chewed pockets off of jeans) as well as keeping your clothes from smelling like treats.
Product Recommendations
Paw Lifestyles

Check Price

Great for training outside of the home, such as walks or training class. Because this treat pouch has multiple pockets it allows you to carry your keys, money, and poop bags conveniently and without the need for a purse.
Chuckit Treat Tote

Check Price

This is a small, simple tote, comfortable to wear, especially around the house. Plus, it washes up nicely.
Carpet Cleaner
Accidents are going to happen.
Even if you are crazy diligent, you will, at some point, find an accident, likely off in some corner.
Product Recommendations
Poop Bags
Clean up after your dog; we live in a society.
I like the earth-friendly ones.
Product Recommendations
Puppy Brush
It is best to start with a soft brush to help make it a positive and comfortable experience for your puppy.
Product Recommendations
Puppy Gate
A huge help to keep your puppy safely confined without putting them in their crate.
Product Recommendations
Puppy Toothbrush & Toothpaste
It is best to start them early. Early preventative care can save you a lot of money down the road.
Daisy only had her teeth cleaned, professionally, twice in her all her fifteen and a half years.
Sophie, on the other hand, is a dental nightmare.
She never learned to have her teeth brushed, so when I tried it at age two, she wanted nothing to do with it.
That puppy breath won't last forever…
Product Recommendations
H&H Finger Toothbrush

Check Price

I found it easier to start with a finger brush then graduate to the toothbrush. You have more control and can be sure to make it as positive of an experience as possible.
Puppy Safe Toys
This is huge!!
Bored puppies make bad decisions, and be sure to include toys for teething.
I would start with a variety of chew toys until you can figure out what your puppy likes.
Daisy loves Nylabones. Some people may be concerned about their safety but that's not a problem if you supervise your pup when they chew on them.
Product Recommendations
Puppy Shampoo
It's essential to find a puppy shampoo that is gentle on their skin.
Puppies coming home from shelters can sometimes retain the shelter smell.
Also, they sometimes make messes and need a good bath to freshen up.
Product Recommendations
In fact, I just had to stop typing and use one on Calvin since he found something to roll in. Nothing like real-life examples!
Things to Do Before Bringing Home a Puppy
Beyond shopping, there are a few things you need to figure out before bringing home a puppy.
You can, of course, wait on this, but it is nice to have somethings pre-arranged.
Find a Local Veterinarian
If you don't already have a vet in mind, talk with friends and family in your area for recommendations.
It's important to find a great vet that you trust.
Find an Emergency Vet
Trust me, it's always good to know where they are.
I always look up the emergency vet hospitals whenever we travel.
There's nothing like an emergency to set you into a panic and not know where to bring your puppy[3].
Find a Puppy Class
As soon as your pup is old enough and have their proper vaccinations, it's best to get them into class for socialization and early training.
You have no idea how often this gets overlooked, and bad behaviors that could have been avoided are out of control by the time the puppy is three months old.
Find a Dog Sitter or Daycare
Most daycares will not accept puppies under a certain age, but it is never too early to start looking.

My daycare had an 8-month waiting list, so Daisy was on the waiting list even before she was born.
Having a dog sitter come in half-way through your puppy's day will aid in housetraining and provide some much-needed exercise.
Daisy had a dog walker come by three times a week and Grandma came by twice a week until she was old enough for daycare.
Figure out your New Schedule
When you have a new puppy, you need to plan to get up earlier before work to give your puppy ample time to eat, go outside, and get some exercise before going back in their kennel for the day.
Oh, and trust me, puppies don't know about or care about your schedule. So, don't expect every morning to go smoothly.
There will be accidents, there will be messes, and there might even be tears (yours, not theirs).
Puppy Proof your House and Yard
This will be ongoing.
Even though you think you have things figured out, your puppy will show you all the places you missed.
Note the pillows stuffed between the two couches
It was one of the first places Daisy went when she got home.
I didn't want her back there because of the cords, plus I couldn't see her well and wouldn't know if she had an accident until it was too late.
Final Thoughts…
Puppies are a lot of work, but they are so worth it. Putting the time in before your puppy arrives can alleviate a lot of work and stress.
The more preparation you do before you bring your pup home, the more time you can spend enjoying playing with your new fur baby.
Their puppyhood flies by in the blink of an eye, so enjoy every moment you can.
Resources