This post may contain affiliate links. It doesn't cost you anything extra and it keeps our lights on, our families fed, and our dogs spoiled. For all the juicy fine print, see our affiliate disclosure
The K-9 Ballistics TUFF Bed for Dog Crates
Give your dog a comfortable place to crash wherever you may be with the
K9 Ballistics TUFF Bed Crate Pad
.
Whether on vacation, at a friend's house, or at home, it is good to have a bed where your dog can rest and sleep. The K9 Ballistics TUFF Chew Proof Crate Pad is a great choice for this.
This is for dog owners looking for a comfortable, durable, and portable crate pad for their pet.
And if your dog has chewed up every other bed you've given him, this crate pad could be your answer.
Is Your Dog Driving You Nuts During the Day?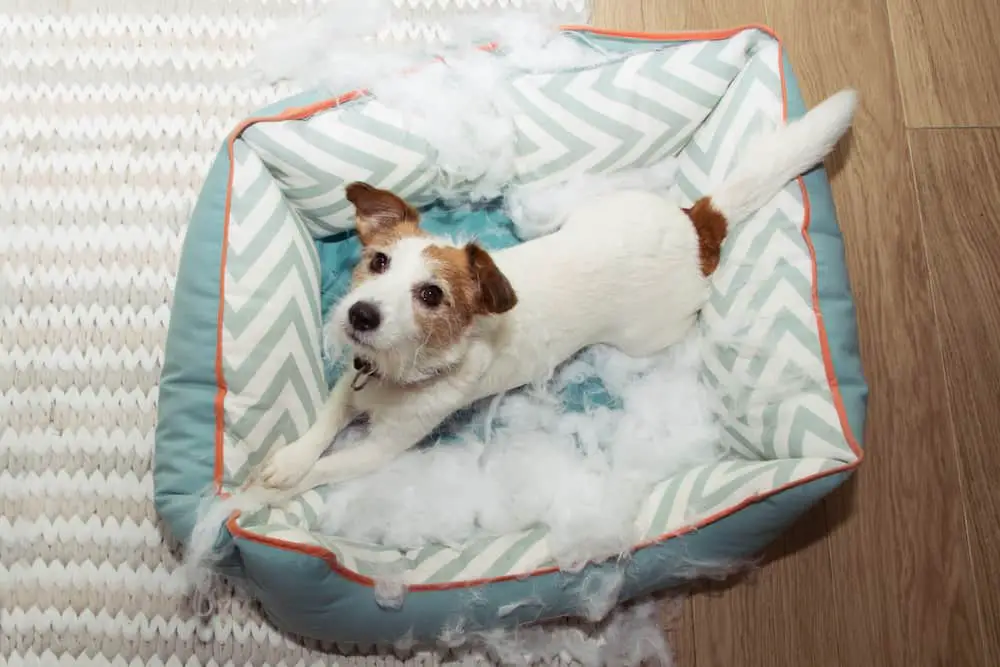 Get Our List of 11 Awesome Indoor Activities to Keep Your Dog Busy and Out of Trouble!
Related: K9 Ballistics Tough Orthopedic Dog Bed Review
Pros
The fabric is great. It also has a good amount of cushioning for a crate pad – not too squishy.
It holds to washing – it stays plump and soft.
Cons
It says it is good enough for modern chewers for this might not be the case.
Features
The K9 Ballistics TUFF Bed Crate Pad is versatile and practical dog beds with many applications. They are covered in a heavy duty hard wearing 100% ballistic water resistant material.
It is easy to keep clean. You can brush off loose dirt, wipe with a wet cloth and then rinse under a running tap, hose, or machine wash.
It is sewn closed and filled with a soft bonded pad of Thermal Polyester Fiber to give warmth, insulation, and comfort.
The bed comes with a 90 Day Chew Proof Guarantee, and is recommended only for light to moderate chewing dogs.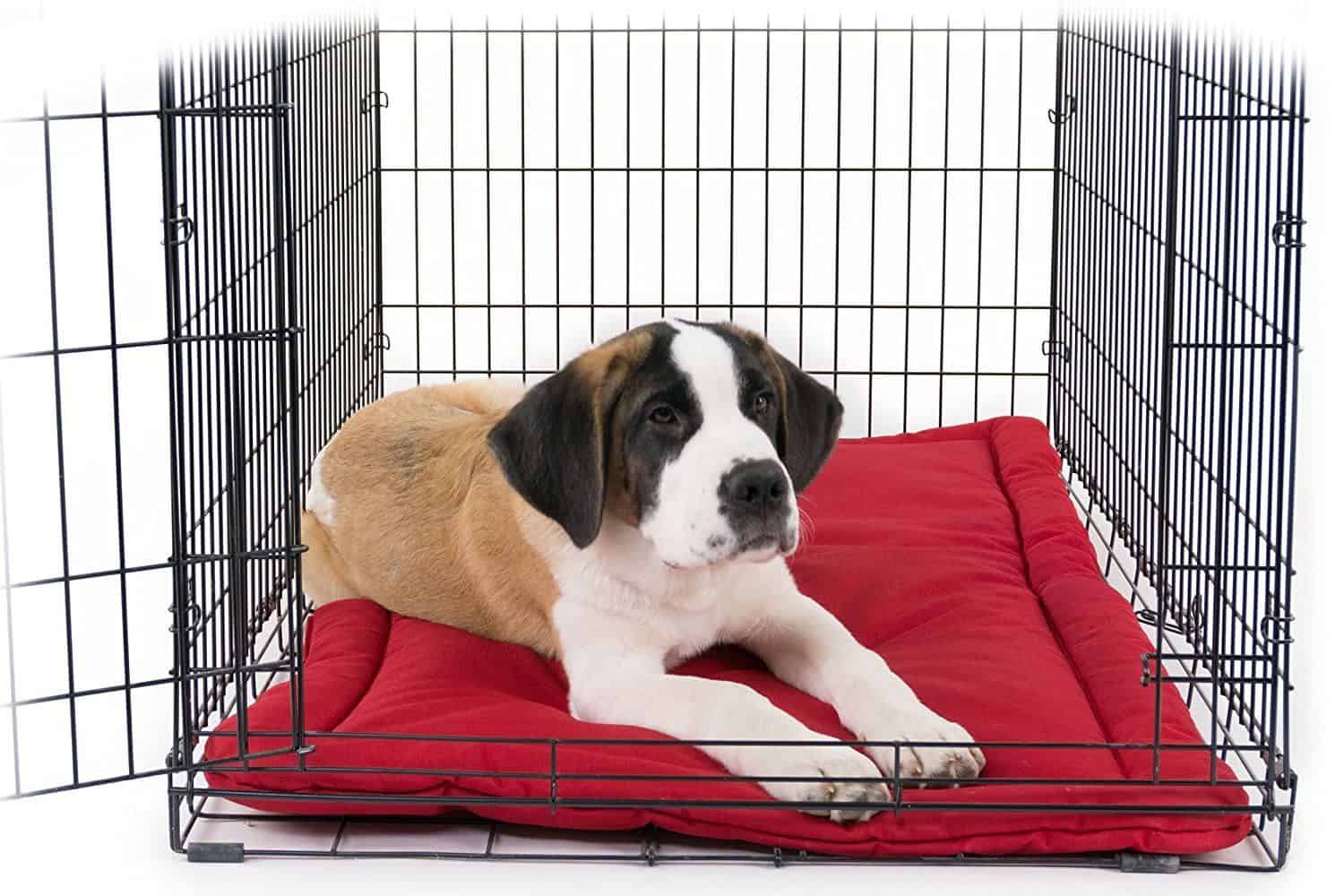 It is available in colors Black, Blue, Green, Red, and Tan, and in sizes Toy, X-Small, Small, Medium, Large, and X-Large.
Conclusion
Whether you're taking your dog in the car, staying at home, going on a camping trip or on other travels, the K9 Ballistics TUFF Bed Crate Pad will make sure that your dog has a comfortable place to crash.
Click here to purchase this product on Amazon.
Still Have Questions?
Ask a Vet!