This post may contain affiliate links. It doesn't cost you anything extra and it keeps our lights on, our families fed, and our dogs spoiled. For all the juicy fine print, see our affiliate disclosure
Every once in a while, I get curious about what food is out there for dogs.
It's always good to know what's on the market and the truth behind the advertisements I see online and on TV.
Maggie's had her fair share of Merrick food ever since she was a puppy. I trusted it when she was a baby and she still loves it to this day
I figured it'd be smart to test it out against another popular brand, like Taste of the Wild.
I've seen Taste of the Wild in nearly every pet store I've ever been in, so there has to be a reason why people and dogs love it so much.
Check out my comparison of the two brands to decide which might be better for your dog and which brand you feel more comfortable buying from.
Merrick's Company History
Although I only found out about Merrick dog food back when I brought Maggie home in 2017, they've been serving up bowls of dog food for a lot longer than that.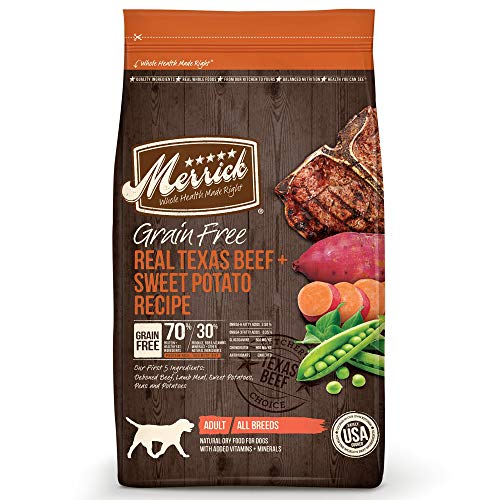 The brand was founded in 1988with the best intentions you could imagine[1].
Garth Merrick, the founder, wanted to feed his dog Gracie with home cooked food.
He started out by reading about the nutrition that dogs need, which led him to create the first Merrick dog food blend.
Today, the company advertises their use of high quality ingredients and whole foods, which is supposed to deliver nutrition straight to your dog.
By skipping fillers and partial ingredients, Merrick still makes homemade dog food for all their customers.
Best Sellers
Although they have many variations on their original formula for dog owners to choose from, their best selling bags are[2]:
I admire them for their use of whole food ingredients, since they provide multiple different sources of nutrients and proteins for dogs who may have sensitive stomachs.

Taste of the Wild's Company History
Taste of the Wild calls back to the wolf and what they ate on a routine basis.
It's the nutrition that led to the many dog breeds we have today, so the company stands by their missionof creating quality dog food based on what a dog's DNA calls for[3].
This US-based company started in 2007 by focusing on balancing their dog food production with affordable prices.
Their audience began with dog owners who wanted to buy premium food at a better price and grew to owners who were amazed at the potential savings.
Because the company doesn't have to ship their dog food in from other countries, it cuts down the costs drastically compared to their competitors.
Best Sellers
Whether dogs love the food for the taste or the humans love the price per bag, Taste of the Wild's best sellers are[4]: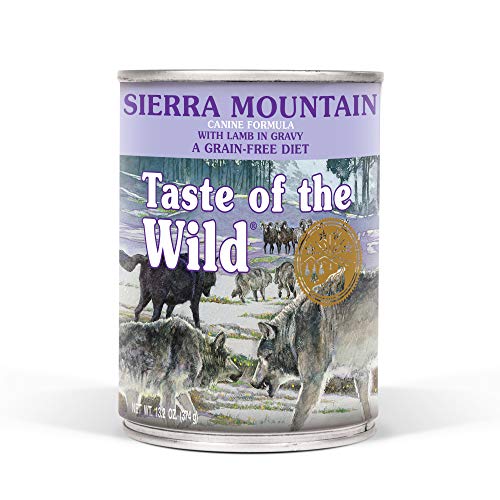 Is Your Dog Driving You Nuts During the Day?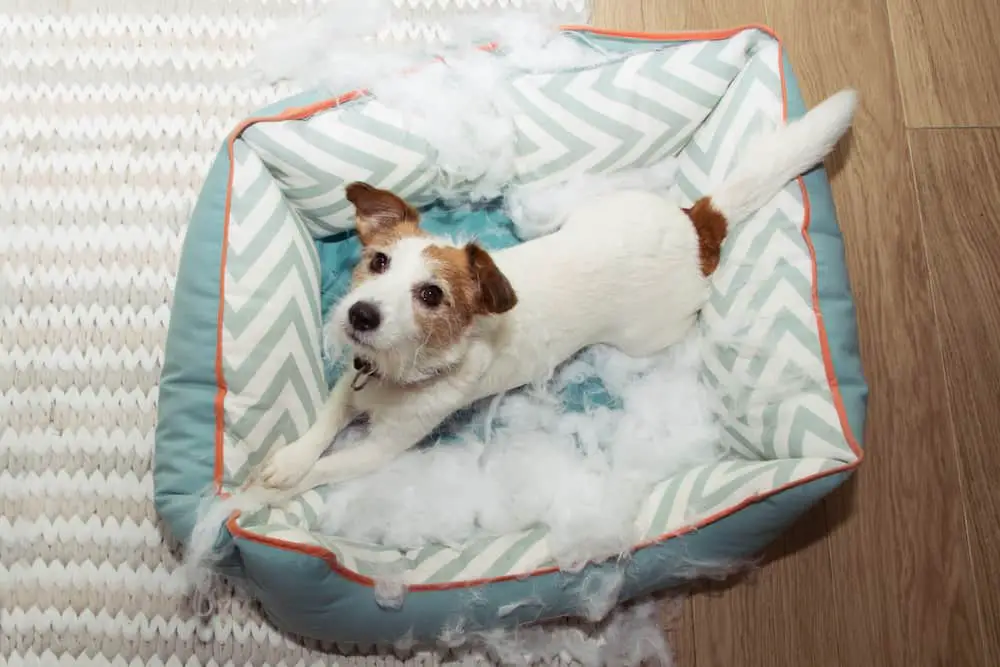 Get Our List of 11 Awesome Indoor Activities to Keep Your Dog Busy and Out of Trouble!
I like that there's a mix of dry and wet food in their best sellers, which gives owners more options to choose from when trying the brand for the first time.
Related: Taste of the Wild Dog Food Alternatives
Recalls
Every dog food company starts out with good intentions, but mistakes happen.
That leads to recalls, which may happen rarely or every so often. It depends on the quality of the brand and how proactive they are about their business.
I found that since 2009, Merrick has faced seven recallson their brand of treats[5].
This was because of elevated ingredient levels that could harm dogs, but it was quickly fixed. Their dog food itself hasn't been recalled.
Taste of the Wild had a 2012 recallon all their food and treats when it was found that many products tested positive for salmonella[6]. That was part of a recall with 16 other brands, which I read to be more of a systemic issue than a brand problem.
Since then, Taste of the Wild has had no more recalls.
What's Important When Choosing a Dog Food?
There's no one thing that's important when you're choosing food for your dog.
You have to approach each brand from all angles, in order to make the most informed decision. Here are a few key factors I research before buying a new brand for Maggie.
Ingredients
What do you value in your dog's food?
Whole ingredients?
Grain-free protein?
This will change for each dog owner, depending on your dog's food sensitivities, allergies, or preferences.
Price
The first time I got Maggie food, I didn't care about the price.
I wanted her to have the best.
But if you live on a budget like I do, you have to think about the price in the long-term.
What do you want to pay for once each month? What's affordable for you?
Availability
This is another personal preference issue.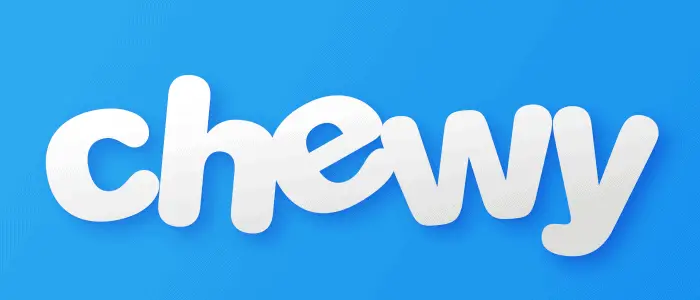 I know dog owners who pick food brands because they prefer to go buy the bag in-store.
I want Maggie's food shipped to my house, so it's important for it to be available online.
Decide which works best for you depending on your schedule and where you live.
Taste
Dogs develop their own sense of taste as they grow.
Maggie has changed her favorite food more than a few times.
Think about when your dog has been hesitant to eat or completely not interested.
Those are the foods or ingredients they don't enjoy, which will guide you to what they do.
Brand Reliability
Your dog will most likely eat the same food for a while, since it's easier on the canine stomach.
You want to buy from a brand that's reliable so you don't have to keep an eye out for recalls every other week.
Comparison of Merrick vs Taste of the Wild
Let's put these two brands up against each other when it comes down to the most important factors and see who comes out the winner.
Ingredients
Winner: Merrick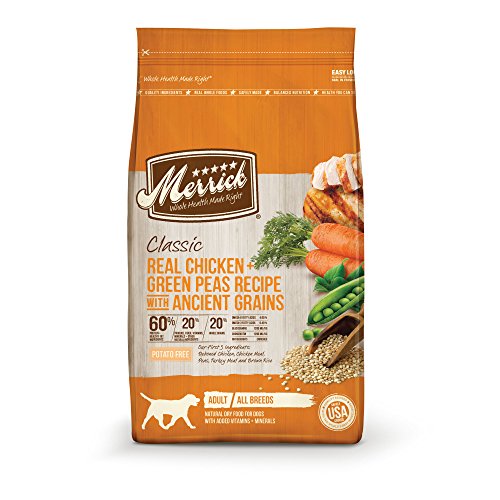 Both brands have a particular focus on whole food ingredients, so this will depend on what you want for your dog.
Taste of the wild has whole meats, beans, peas and eggs in their foods along with berries and vegetables.
I love that, but there are plenty of ingredients on their lists that I can't identify.
On the other hand, Merrick's best selling Duck and Sweet Potato recipe lists deboned duckas their first and main ingredient[7], followed by 17 other ingredients I can recognize.
For that reason, Merrick is the winner of the ingredients round for me. I like being able to identify what goes in my dog's food bowl.
Price
Winner: Taste of the Wild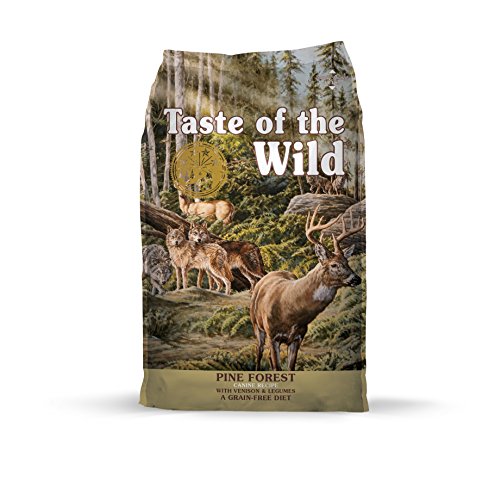 Price can be the breaking point for most dog owners.
Taste of the Wild comes in at $50 for a 28 pound bag, which is a slightly bigger bag than most dog food brands offer.
Merrick averages almost $60 for a 25 pound bag, so you're getting less and paying a bit more.
Maggie is a big eater, so saving that $8 adds up in the long run. Taste of the Wild is the better brand for owners looking for a price that fits a tight budget.
Availability
Winner: Tie
The availability round ends in a tie, since both of these brands are sold in name brand pet stores and online.
You can find them nearly anywhere you buy dog supplies, so it won't be hard to locate a bag or two when it comes time to try them out.
Taste
Winner: Depends
Maggie hasn't tried Taste of the Wild before, so I can't give an accurate canine opinion on that one.
She does love Merrick, though, and we've tried out several of their recipes.
I'd suggest dog owners try Merrick if their dogs enjoy beef flavors or food based in sweet potatoes, which is something Merrick apparently does very well compared to how fast Maggie eats her meals.
Brand Reliability
Winner: Merrick
Neither of these brands have a terrible history when it comes to recalls, which is what matters most with brand reliability.
I would prefer Merrick over Taste of the Wild though, just because their recall was only on their treats and not on the actual dog food.
Another thing to note is that both brands were recently called out in a June 2019 report for being linked to canine heart disease[8].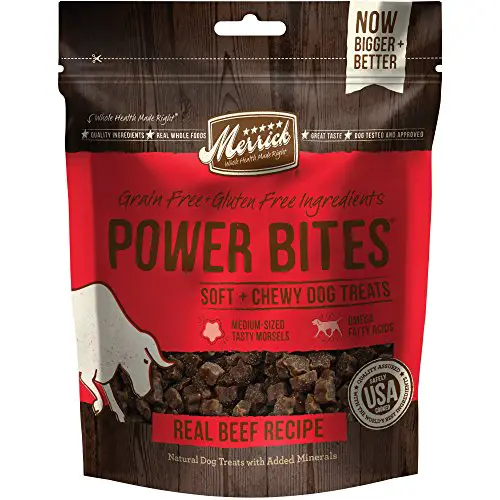 Along with 14 other brands, Taste of the Wild came in third place for having 53 canine heart problem related reports, and Merrick came in ninth place with 15 reports.
This leads me to pick Merrick as the winner of the brand reliability test.
While the 2019 report is concerning and something to keep an eye on, they had far fewer reports and no recalls on dog food, which I can appreciate.
Overall
Winner: Merrick
Merrick is the overall winner of the comparison challenge for me.
I know Maggie loves the taste and their history proves their reliability, even if their average price is a bit more than Taste of the Wild.
Both brands have options for dogs with food sensitivities, so the weigh your options carefully before choosing between either of these brands.
Conclusion
No dog food will ever be perfect, but you should know everything you can find out about a brand before you buy something for your dog.
Ingredients, price, availability, and brand reliability are just the start of what you can learn about a brand.
After that, it's up to your dog to show what they like better.
Maggie's loved Merrick ever since she was a puppy, so I'll buy that over testing out Taste of the Wild for her.
Get both for your dog and let them sample a few bites if you can't decide which you like better. As long as your dog likes the taste and you're comfortable with the brand, you won't go wrong.
Resources